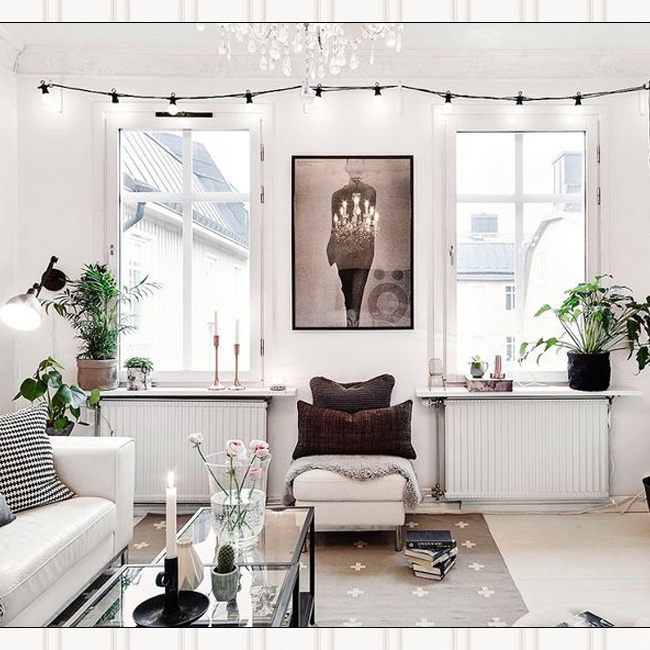 As summer starts to wind down our thoughts turn to nesting once again. The twist is we're suddenly focused on minimalism. Just like our wardrobes we want a clean, sleek home environment. Minimalistic clothing, art, and now our interiors. We love it. That crisp look is what has been inspiring us to de-clutter the mess and get back to the basics. Read on for more inspo.
Go white and accent with black. A very B & B look, that has been influencing the interior decor world lately and has been rubbing off on us and rethinking the current clutter. Why so many things? When you can get back to the basics and keep it simple. Less really is more these days! How to do it? Go all white then add a black wall for color blocking (one dramatic wall thank you very much) or splatters of black accents then add neutral woods or carpets to warm up the room. The caveat is to add those elements so all the drama doesn't end up being downright cold.
For surfaces. Marble, black & white, and accents of natural woods! This combo has us drooling! So chic and clean.
These photos got us inspired to go minimal for the home! Crack out the paint and use a long summer weekend to clean house. One of our fave resources is Restoration Hardware. You can get almost anyone of thees looks without a lot of fuss. Happy decorating.
xo,
-Lauren, The Blondette.