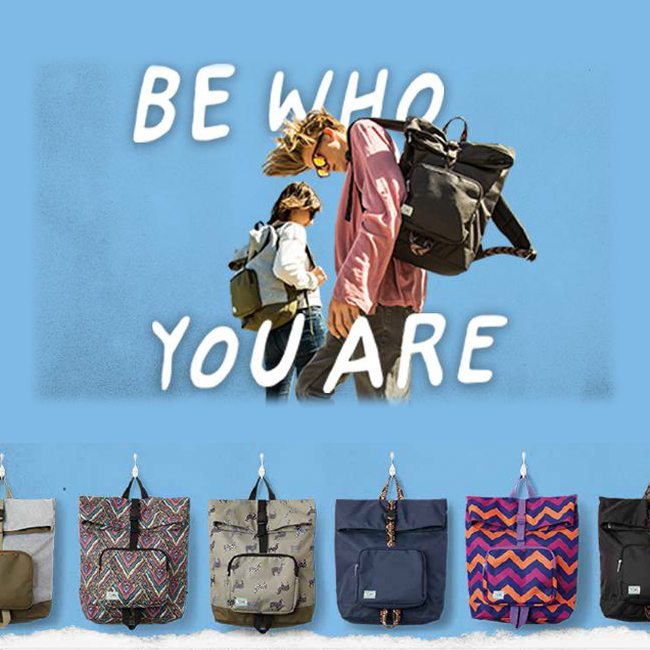 We're big fans of TOMS here at the B&B and when we heard they were launching a whole new line of backpacks that aren't only cool & stylish, but will help stop bulling in schools for good, we knew we had to get behind that! Introducing their StandUp Backpack Collection, a new line of backpacks that don't just carry your belongings, they help stop bullying and just in time for back to school season.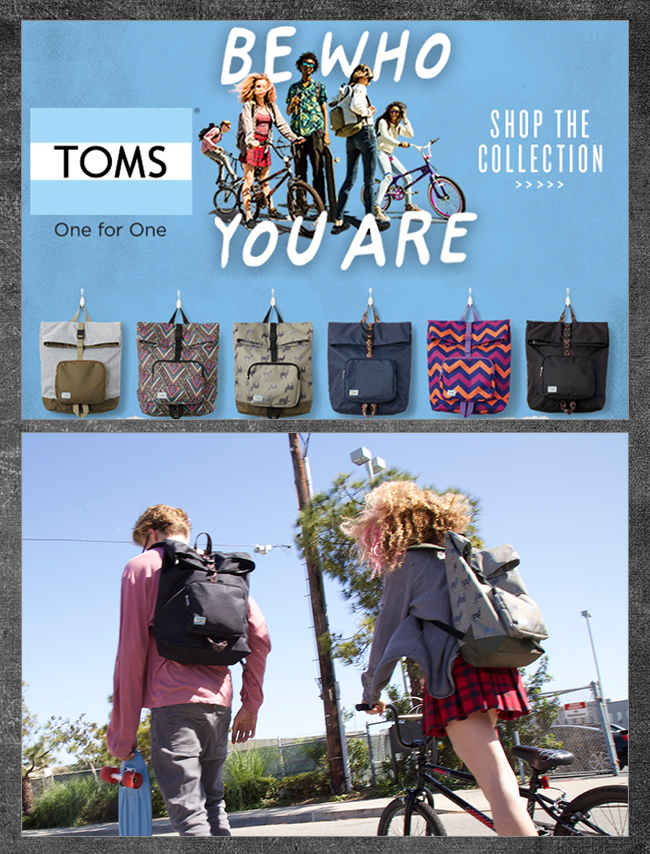 Did you know nearly 1 out of every 3 students, aged 12-18 in the United States, reports being bullied? This is why TOMS has partnered up with Crisis Text Line and No Bully organizations. Through the StandUp backpacks and their Giving partner, every StandUp backpack purchase helps provide the training of a school staff and crisis counselors to help prevent and respond to instances of bullying.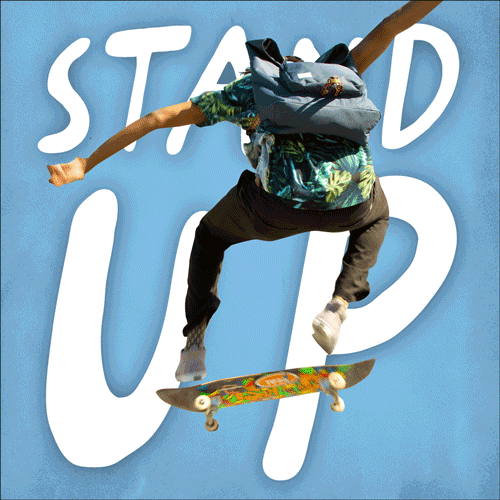 The StandUp backpacks come in 6 prints and colors that are perfect for back-to-school cool. The backpacks range from $39 -$54.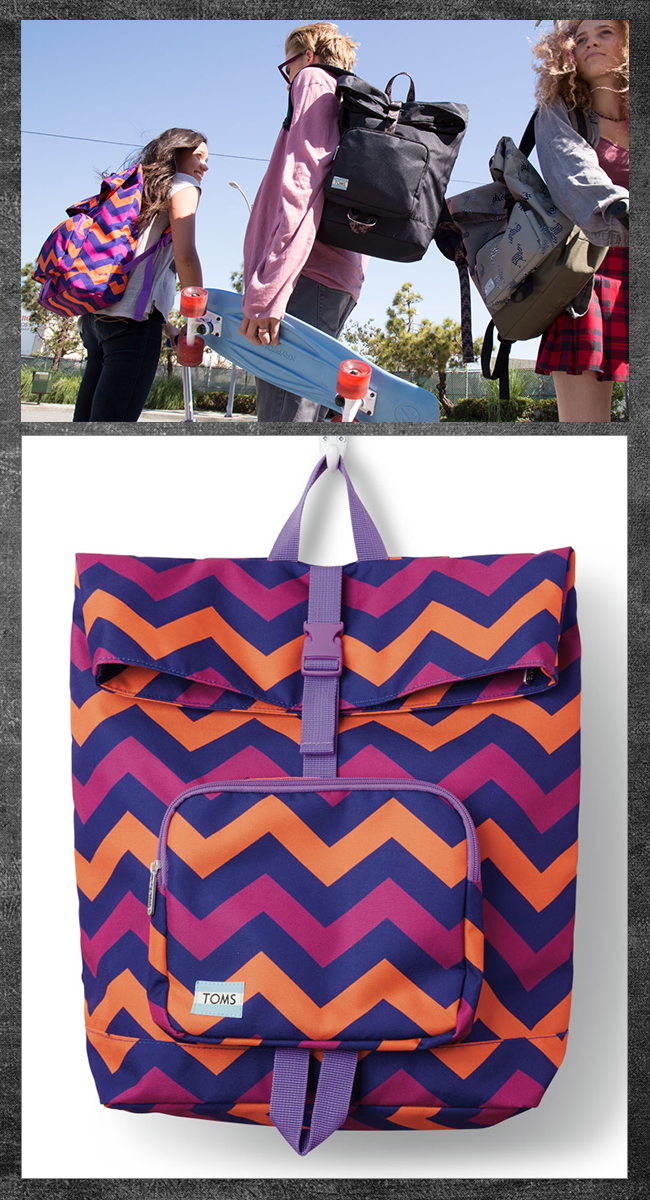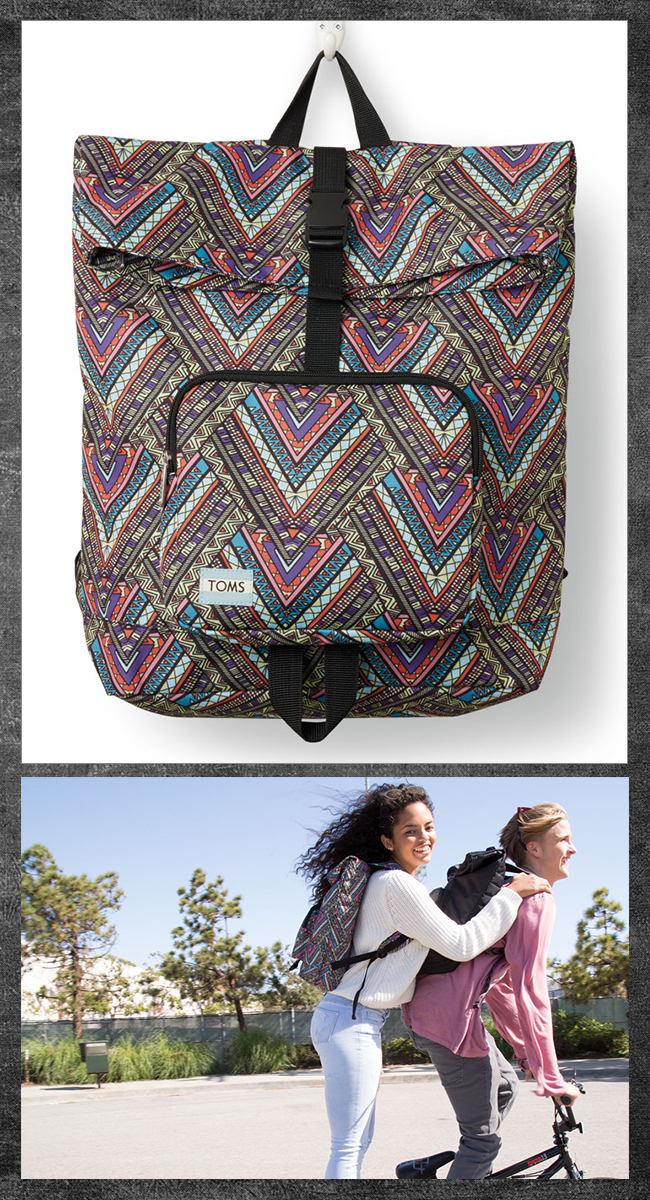 1.) Multi Tribal Printed Standup Backpack | 2.) Multi Chenron Printed Standup Backpack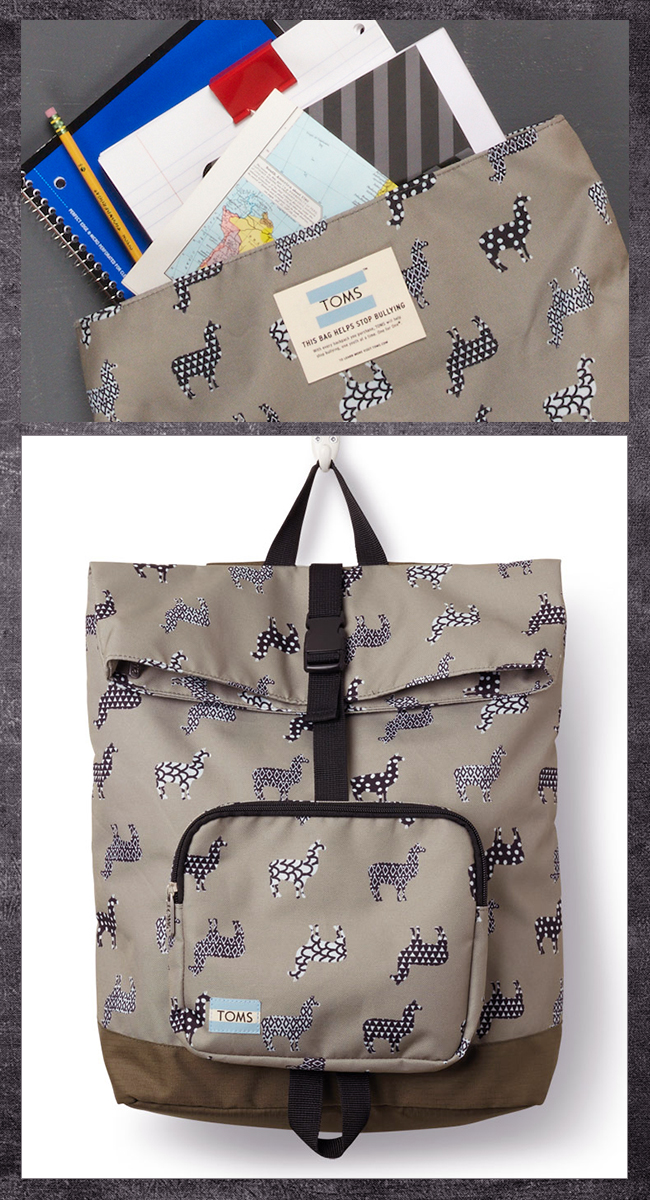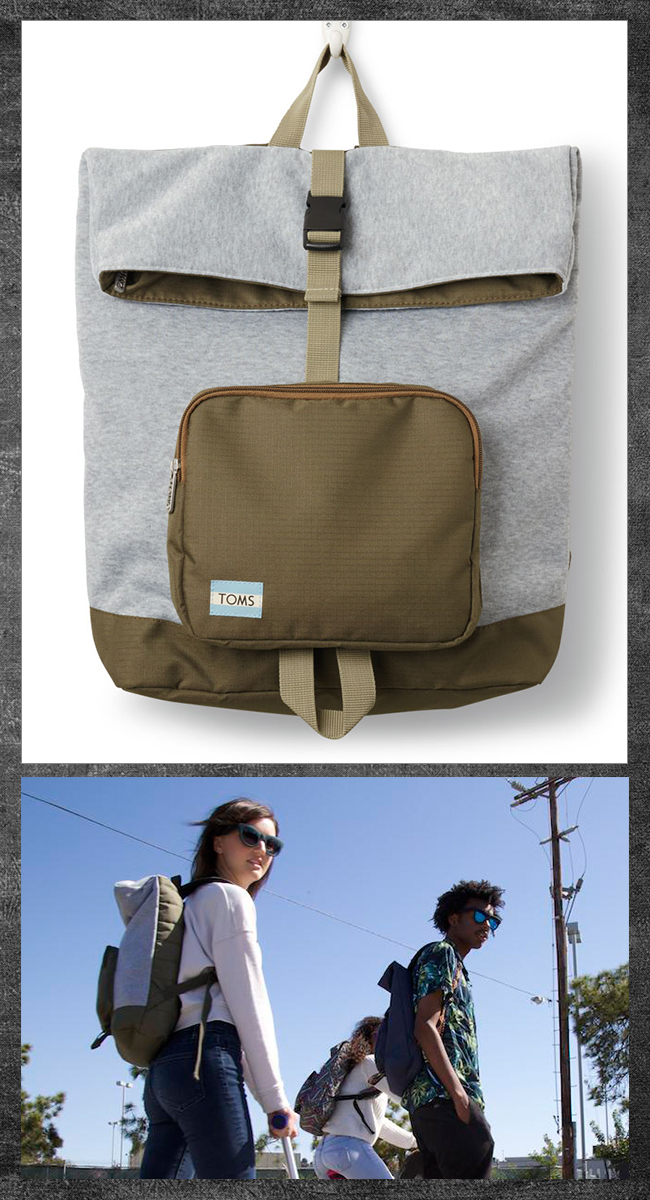 3.) Grey Llama Printed Standup Backpack | 4.) Olive Multi Jersey Standup Backpack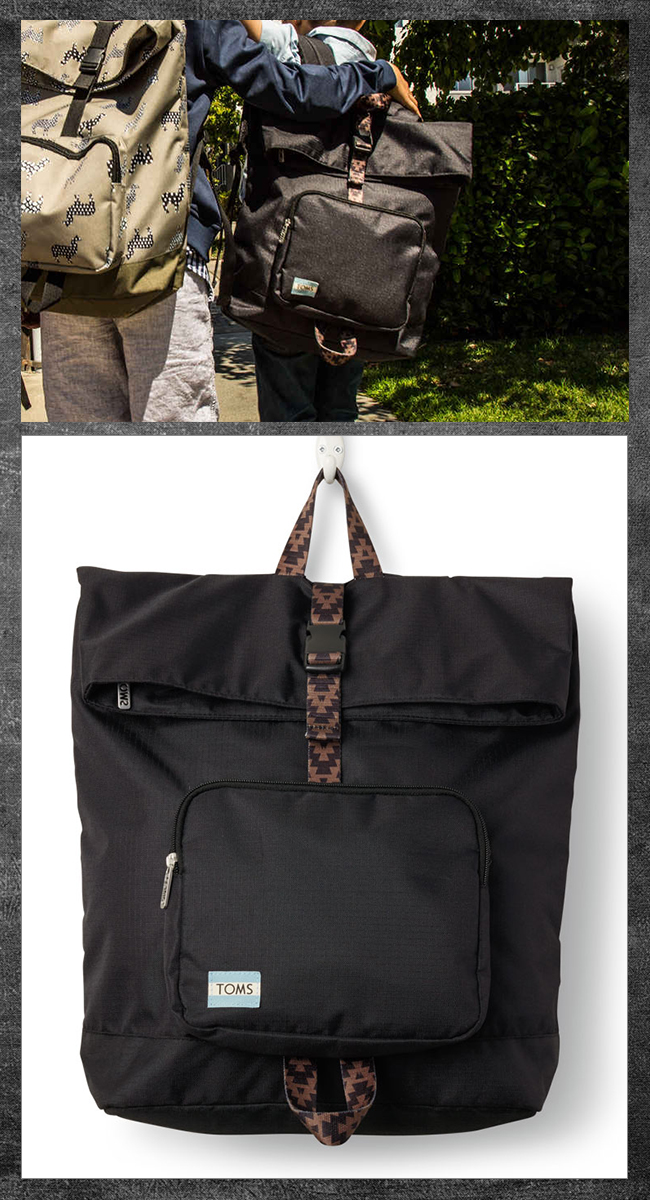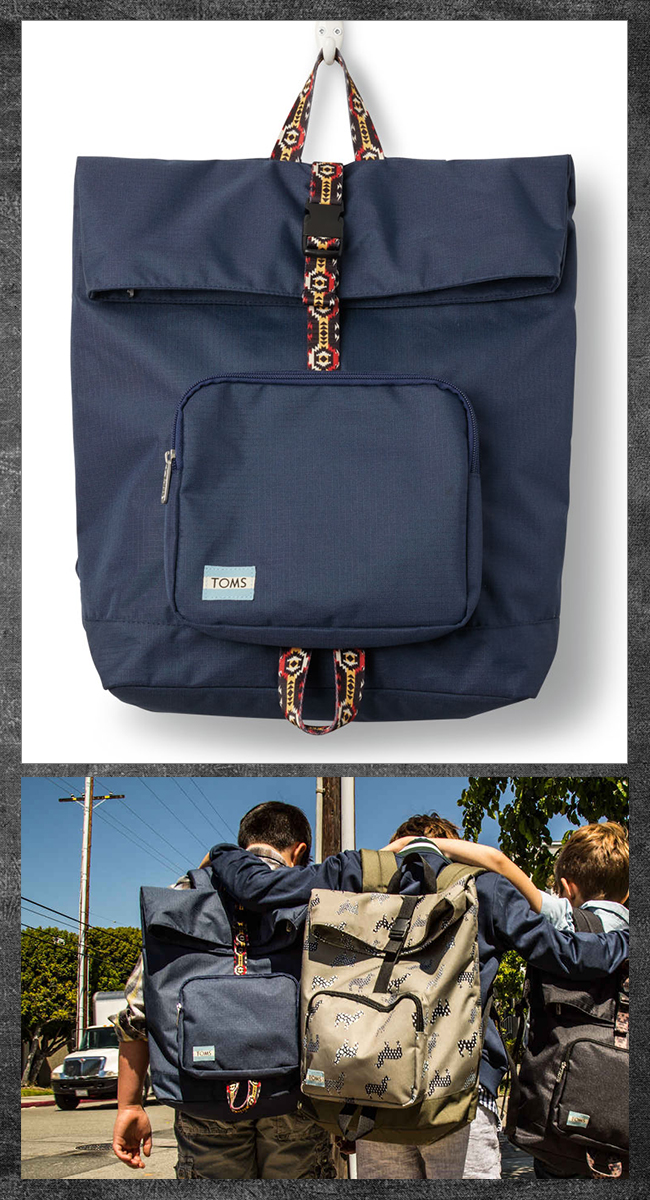 5.) Black Solid Standup Backpack | 6.) Navy Solid Standup Backpack
No one wants to be bullied! From 8/17 to 8/31, with every order you place on TOMS.com, TOMS will help stop bullying, one youth at a time. Visit toms.com/fall-giving for more details. Time to Stand Up!

xo,
-The Blonde & The Brunette Team