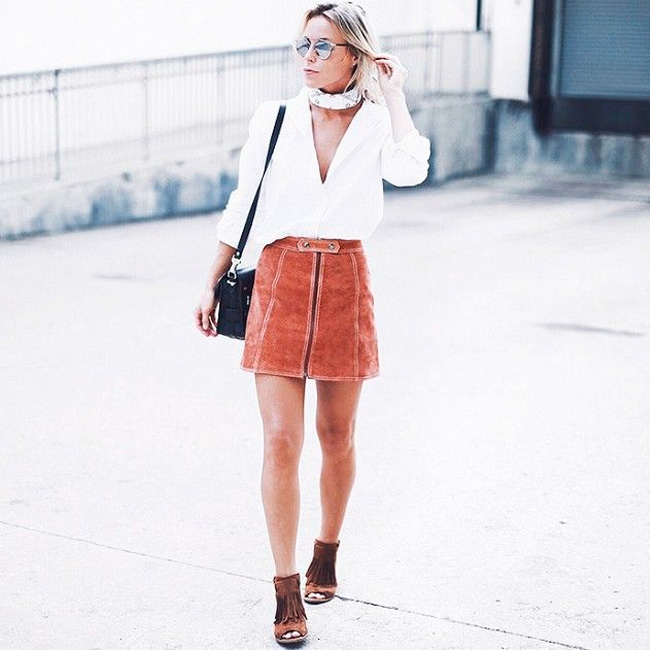 Fall is just around the corner and it seems that everywhere I look these days I see suede. In the past, I'd see a cute pair of suede boots, or a nice suede bag on occasion. This season suede has transformed from sparse and simple to chic and sophisticated, making our wardrobe feel as soft as butter!
We're not sure how it all got started. With fringe, the A-line skirt, and bell-bottoms still going strong , it seems the suede skirt is suddenly being welcomed as the newest member to the boho 70s revival club (and maybe Kate Hudson in Almost Famous has inspired a whole new generation)! Anyway, from patchwork to fringe, to button down and wrapped, suede is in, in every shade!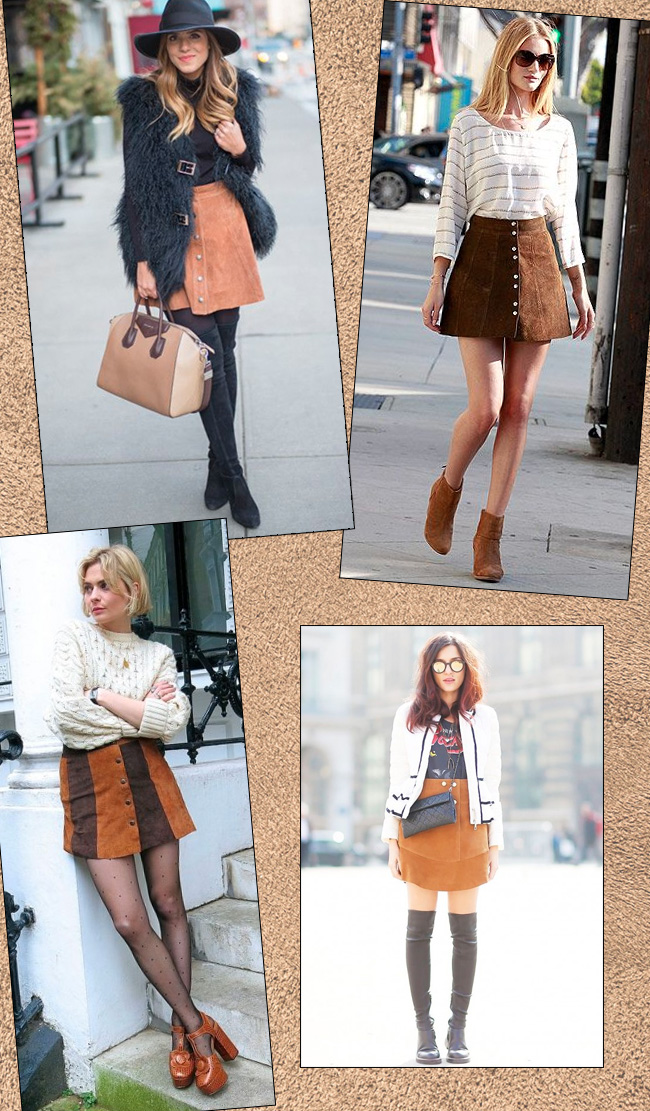 But why now? Suede is so much more than just a fabric. Suede is a statement. It has the ability to take us places we've never been and blends with every outfit. Suede is a statement, but without all the fuss! Besides all that. It's just plain fun. An effortless, yet slightly glamorous vibe with just a tinge of femininity. Pair it wiht Great tights, boots, platofrms, vest, or floopy hat and a crossbody bag and you're suddenly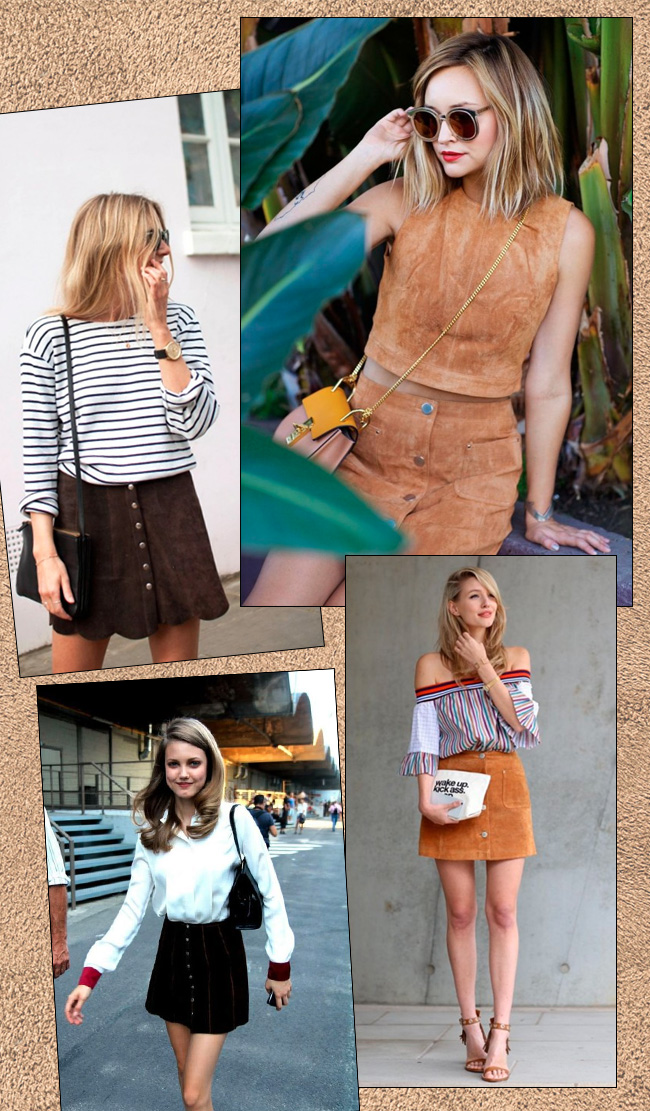 The best part? It's multi-seasonal, timeless, and has been cool long before the 70s. The suede skirt, and actually all things suede for that matter show no signs of going anywhere anytime soon. Buy it for fall, wear it into winter, and keep it around for spring. Suede is about as versatile as it comes!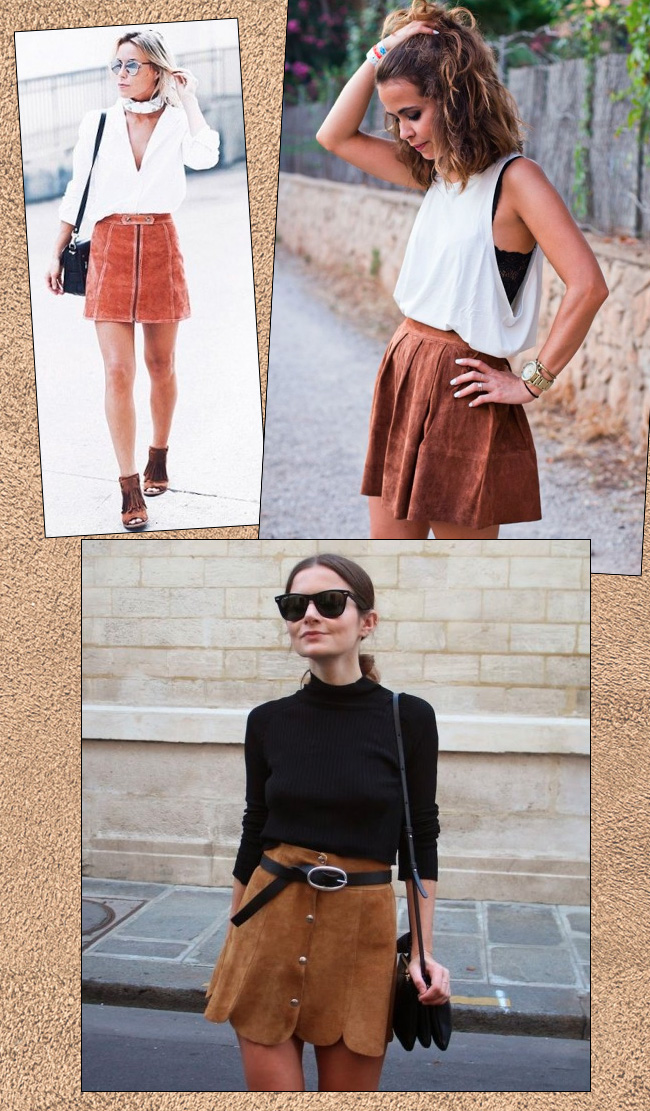 Snag yourself some suede below before it all sells out and make sure you get the length just right-mini or maxi but no in-between.

Xx. Jadan Huter