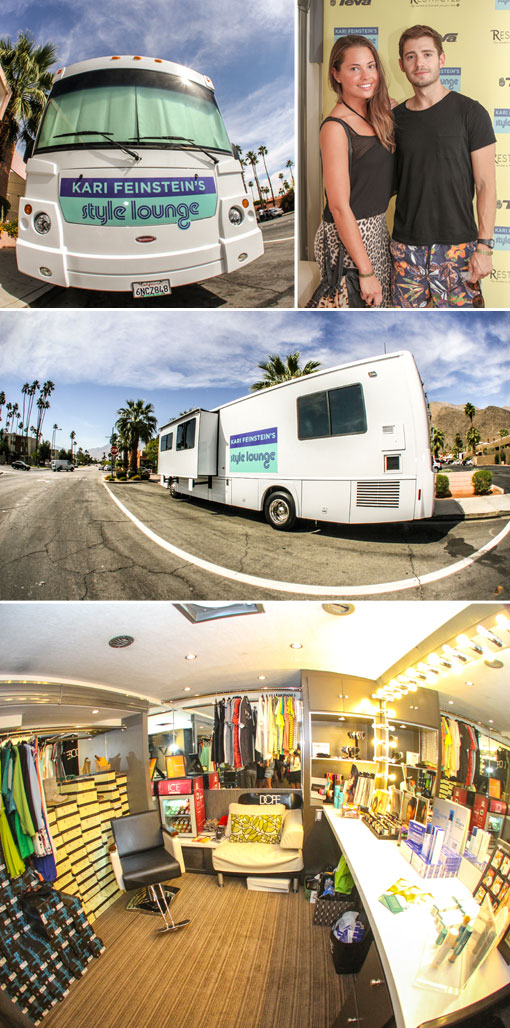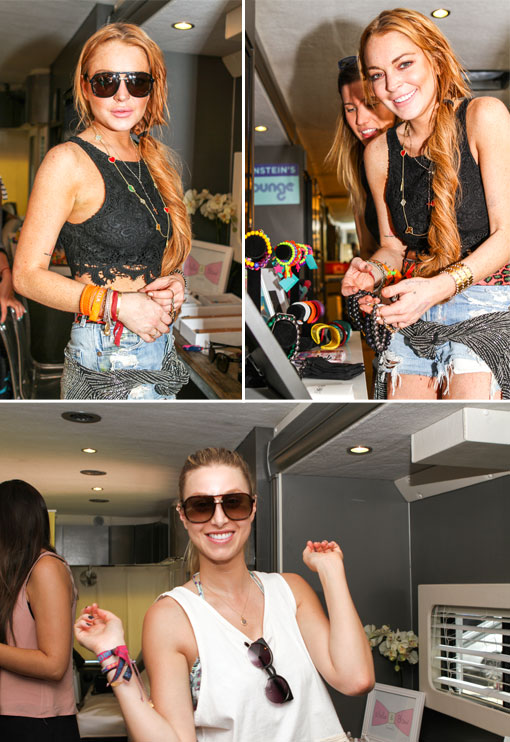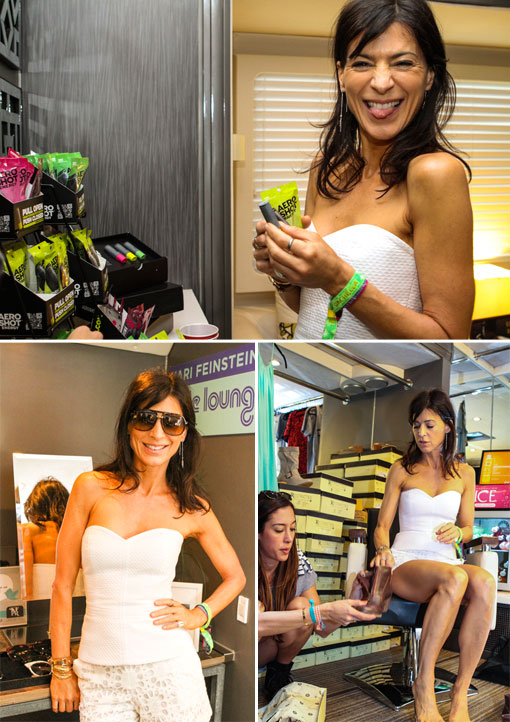 Photos: Batel Shimi
There was another fashion twist at Coachella this year. A new kind of style lounge. Kari Feinstein went On The Road with a rolling luxury tour bus traveling to see celebrities at hotels, private estates and events. I'm not sure why someone didn't think of this before, but, this was the first gifting suite to go mobile. Very clever.
First stop. Lindsay Lohan's house, the former Liberace estate, with lots of swag. Lindsay was nursing swollen feet from her trip to San Paulo for the Lollapalooza Music Festival. So she wasn't that mobile! Treats included goodies from dSquared, Tiplillys, Restricted Shoes, Jessica Robinson Jewelry, Electric Picks, and Fabio V.
Whitney Port also stopped by with socialite Sugar Club and our friend Perry Reeves, of Entourage fame. Everyone enjoyed some casual fun and a little relief from the heat. It turned out to be a great way to chill.
xo
NJ, The Brunette