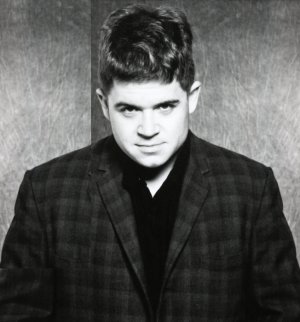 Brilliant Comedian Patton Oswald
(Courtesy Newser) President Obama had the presidential pulpit when he responded to the Boston Marathon bombings, but comic and actor Patton Oswalt may have outdone him via his Facebook page. Time well tell whether this attack is the work of "one human insect or a poisonous mass of broken sociopaths," writes Oswalt, but don't dwell on them. Think instead of the videos showing all the people running toward the victims after the blasts—to help. They are part of the "vast majority" that exists on this planet to "dilute and weaken and eventually wash away the evil-doers."
They show up every time something like this happens, which leads Oswalt to his conclusion: "When you spot violence, or bigotry, or intolerance or fear or just garden-variety misogyny, hatred or ignorance, just look it in the eye and think, 'The good outnumber you, and we always will.'" Click for the full post, which was heading toward 200,000 likes hours after the bombings.
Patton, thank you for speaking so eloquently on behalf the good citizens of our world. "Although the road may be hard, we shall prevail." King Edward VI.
We send our love, thoughts and prayers to victims of the Boston Marathon Explosion.
xo The Blonde & The Brunette Team