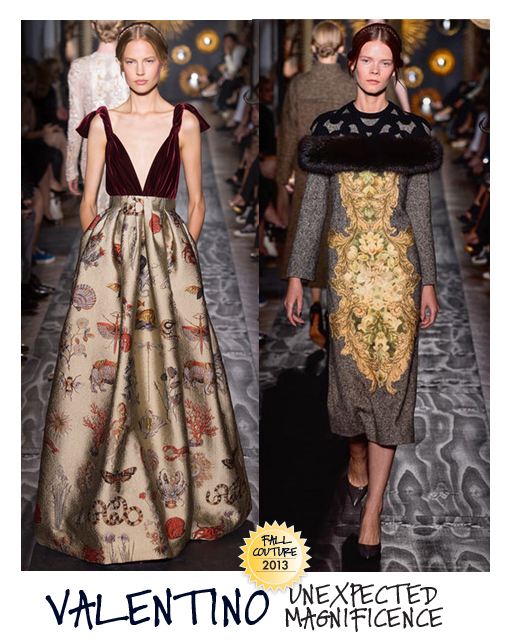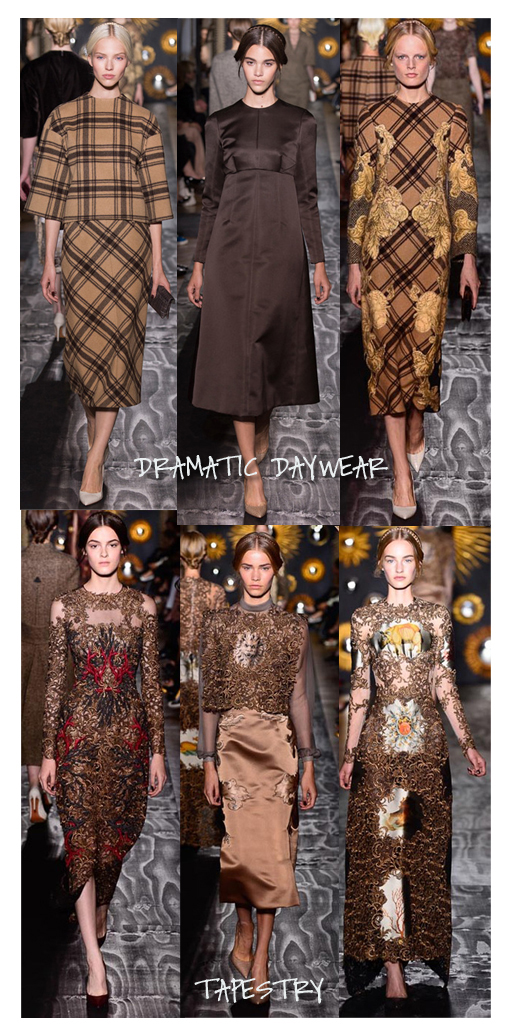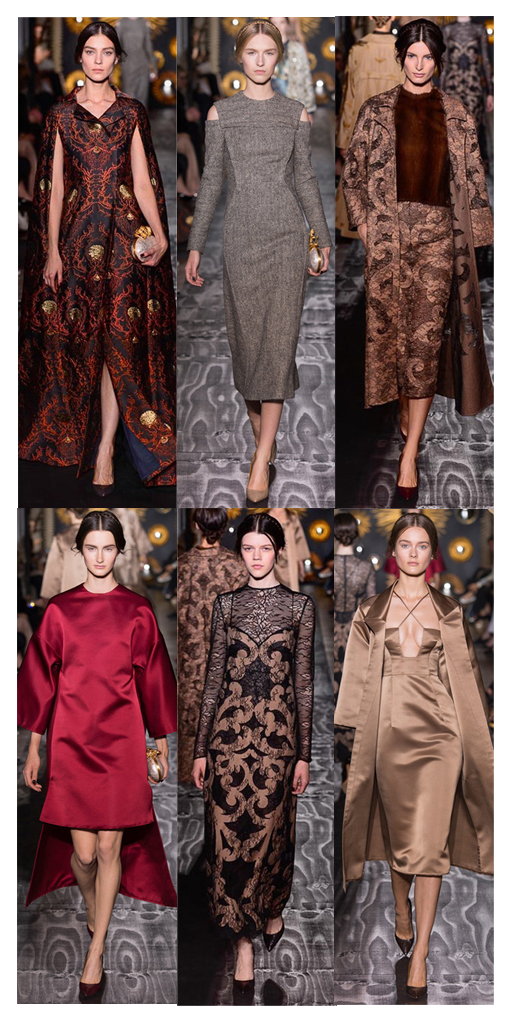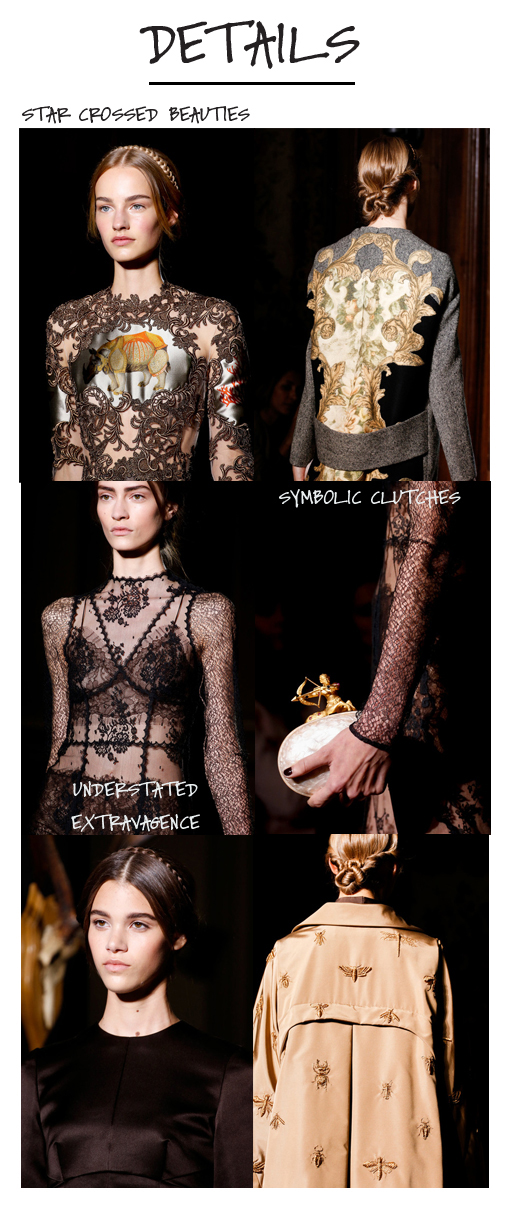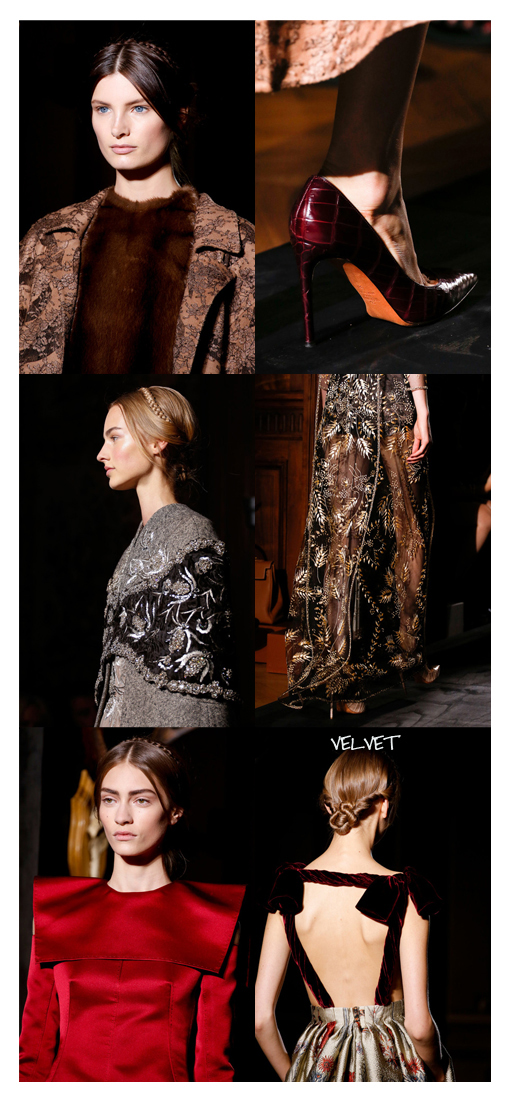 I had a moment of sudden realization. The Couture 2013 Valentino collection is from Fairyland. Complicated and enchanting, it is Midsummer Night's Dream reworked for the lucky inhabitants of the fall fashion world. Courtiers Maria Grazia Chiuri and Pierpaolo Piccioli may not describe it that way, but I see it. With all the innate drama and surprises of Shakespeare's famed play, the daywear and spectacular evening wear evoke delights of an enchanted forest populated by star-crossed lovers, wedding shenanigans, and fairies along with dukes, queens and the ceremonies of life.
There is a lushness, intricacy and complication to this work reminiscent of many a great Valentino collection in the heyday of when Valentino, himself, led the way. As the two designers themselves expressed, "We've tried to make something that is not only special, but also surprising, unexpected." Well just like the play, the design magic has been successfully transferred, anointed and Fall 2013 is the absolute proof.

Time to stretch my theory. Inspiration and detail might be based on notable quotes. The House of Valentino will probably correct me but I can't help myself. It seems "out of wood desire not go" is the underlying theme. It moves on from there, or perhaps starts with Bottom's famous line, "a lion among ladies", which appears visually translated as if from a facade of the Florentine Pitti Palace, and moves to Titania saying "what angel wakes me from my flowery bed". How else would you conceive such extraordinary coats and gowns? The angelic make-up could be influenced by "Helen's beauty in a brow".
There are lots of other references. Tapestry, that might be from the Duke's castle, brown velvet, intricate embroidery on gossamer fabrics to magnificent gowns that are couture masterpieces. One even has over 2,200 hand-sewn river pearls and gold thread. The monastic undercurrent in several of the looks may even be a reference to Hermia being threatened with lifelong chastity if she does not marry the suitor of her father's choice.
This collection is true mastery akin to Shakespeare's play. For now, "Lovers, to bed; almost fairy time." Fall is nearly here.

xo
NJ Goldston, The Brunette