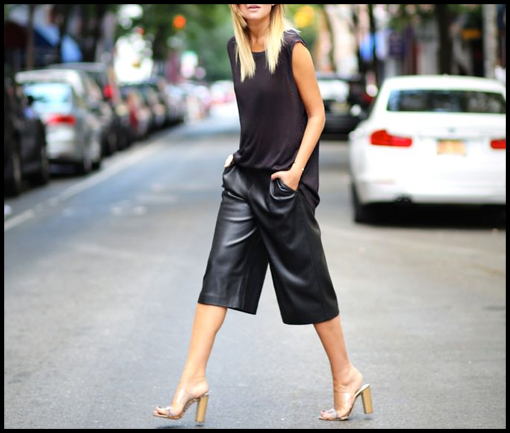 We've been spotting them at Fashion Weeks around the world from New York, London, Milan and now Paris. The new fashion fixation is none other than a pair of culottes. But this time around they've gotten a sophisticated remake and are showing up even on front row attendees, celebs and on the streets of all the fashion capitals.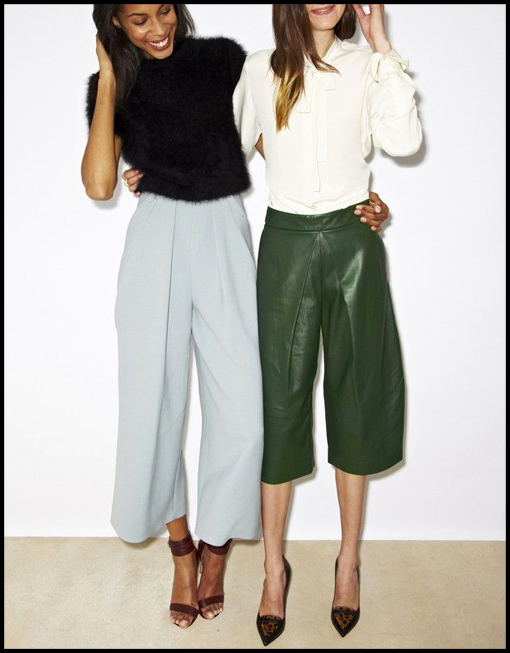 Most are wide-legged and fall just below the knee or right above the ankle. The key to getting the look right is a more fitted top, a sophisticated two-tone treatment or a monochromatic theme combined with just the right footwear .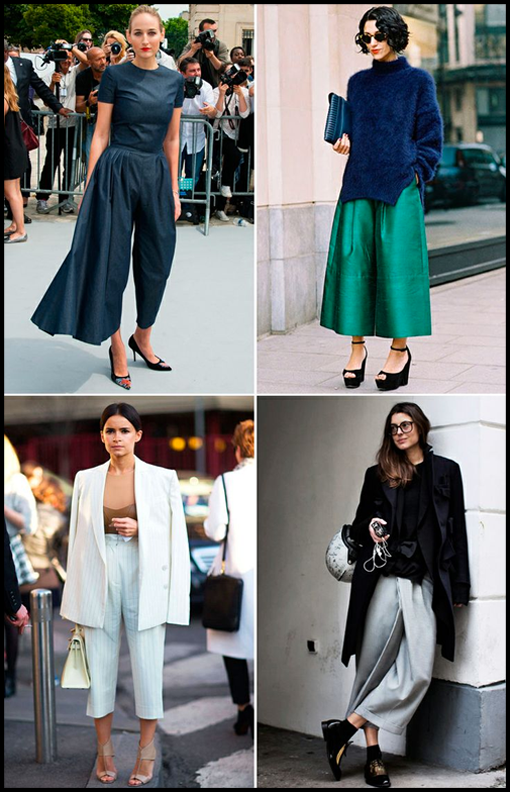 Best of all, they're the perfect summer to fall transitional piece. I've actually worn a special pair of embellished black Brunello Cucinelli's almost all summer long and they turned out to be a very elegant way to stand out in a room of (especially in LA) skintight summer dresses (which is the standard LA party uniform).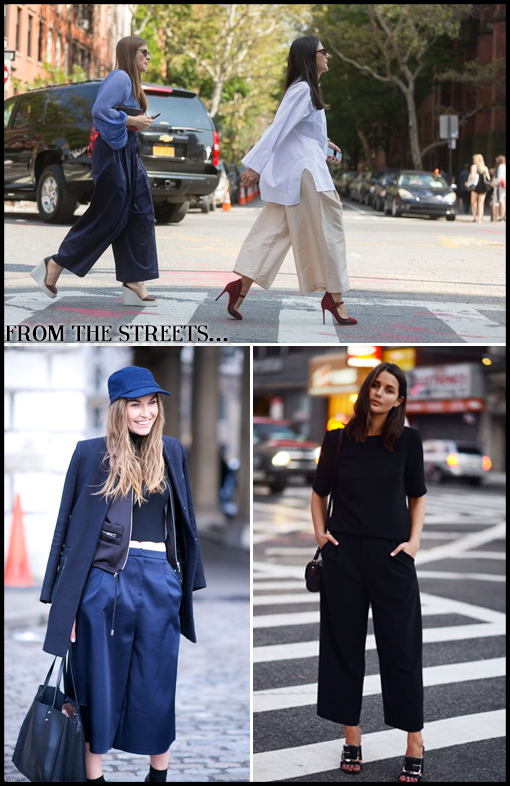 The Wall Street Journal even reported Matches Fashion buying director Natalie Kingham started snapping up the silhouette this past spring for the luxury London retailer, saying "The reality is, they can be more flattering than the popular midi-skirt. It's slim over the hip and bottom and then kicks out, so it's great for women with bigger thighs." They may even have our favorite grouping at Matches from the black leather Joseph culottes to the Mother of Pearl wool culottes.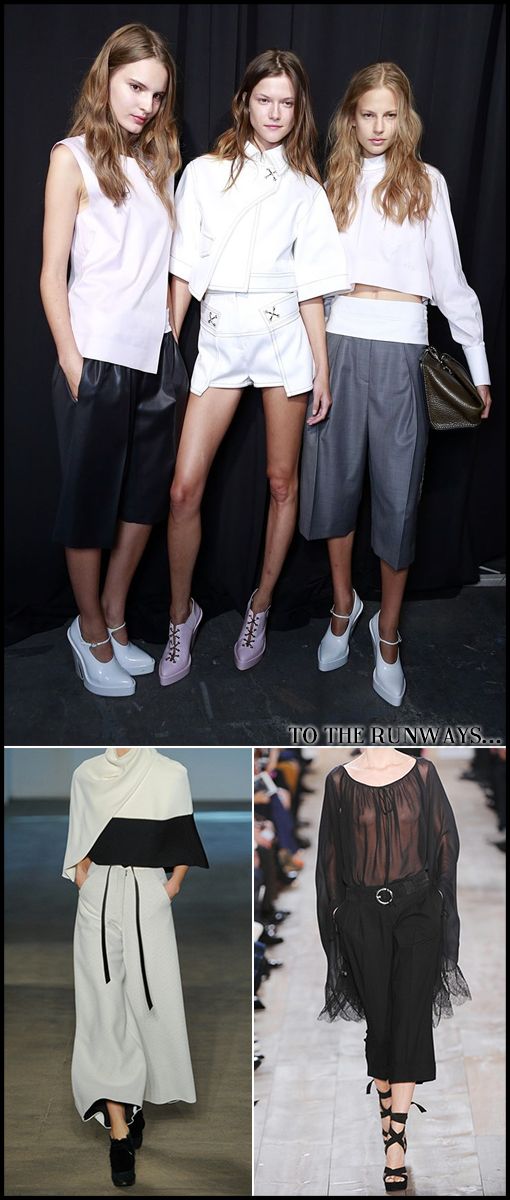 Finally, and we didn't say or report this, but we violently agree with London based designer Lowell Delaney that "The culotte is a little bit of an 'F-you' piece." It's such a power move because it isn't a conventionally sexy look. It says, 'I don't care and I still look better than you even though you're wearing a miniskirt.' It's androgynous but feminine at the same time." On that note, we say culottes are a definite must and not a lust.

xo,
-NJ Goldston, The Brunette and Lauren, The Blondette.