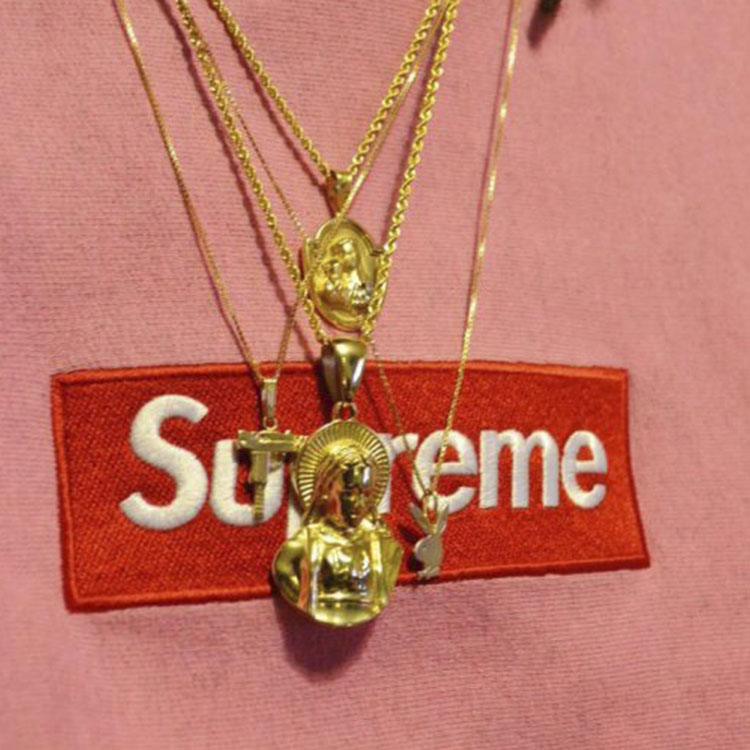 Fine jewelry is called "fine" jewelry for a reason. The reason being, it will never ever go out of style. The last few years, it seemed as if fine jewelry took somewhat of a backseat to faux statement pieces, and bold costume jewelry. As usual, trends come and go, but the elegant statement fine jewelry makes is taking the front seat once again. It seems everyone has their eye on the gold coin medallion pendant. A wildly versatile, sleek and timeless piece that pairs well with everything. Whether it lay sleek across your bare skin, drawing attention to your collar bone, atop a casual tee, hip sweater, or even a turtleneck, it provides a bit of flash while not overpowering your look.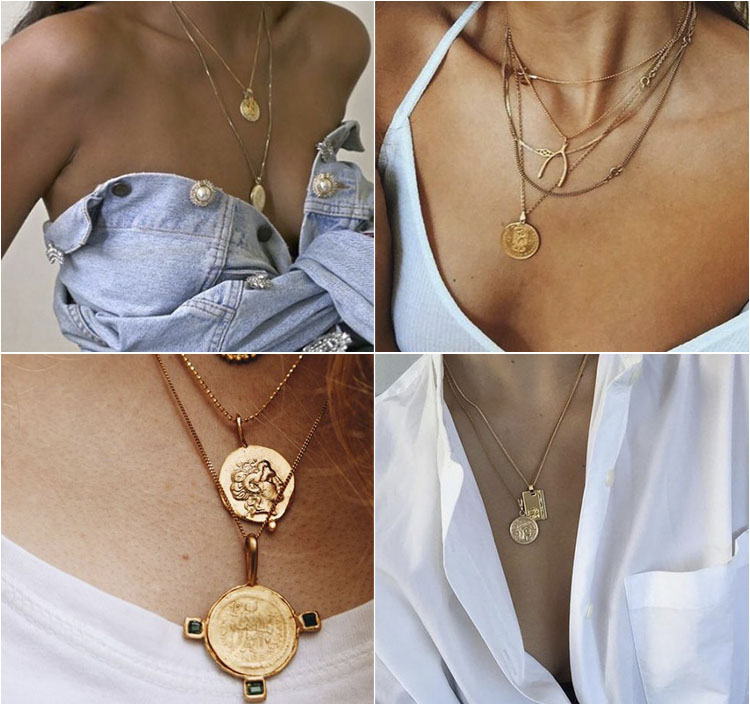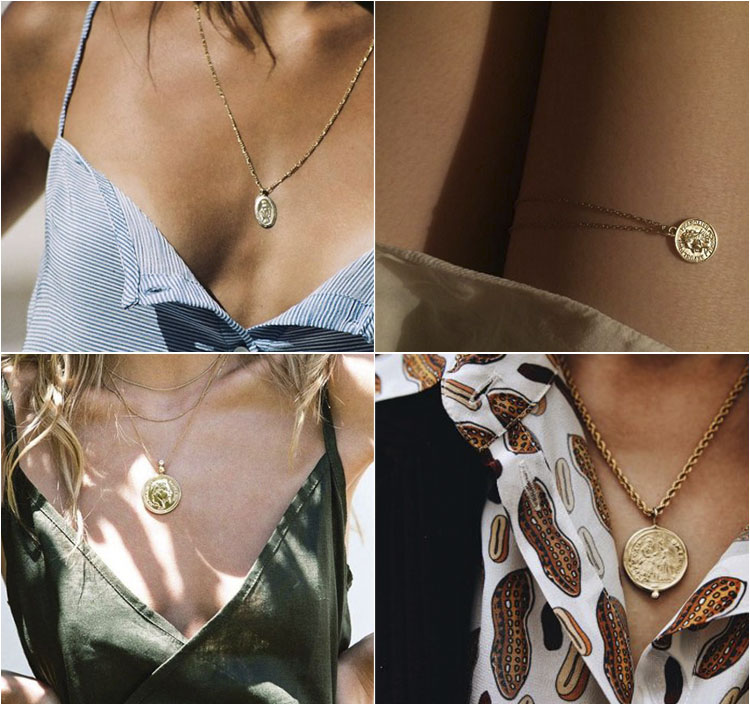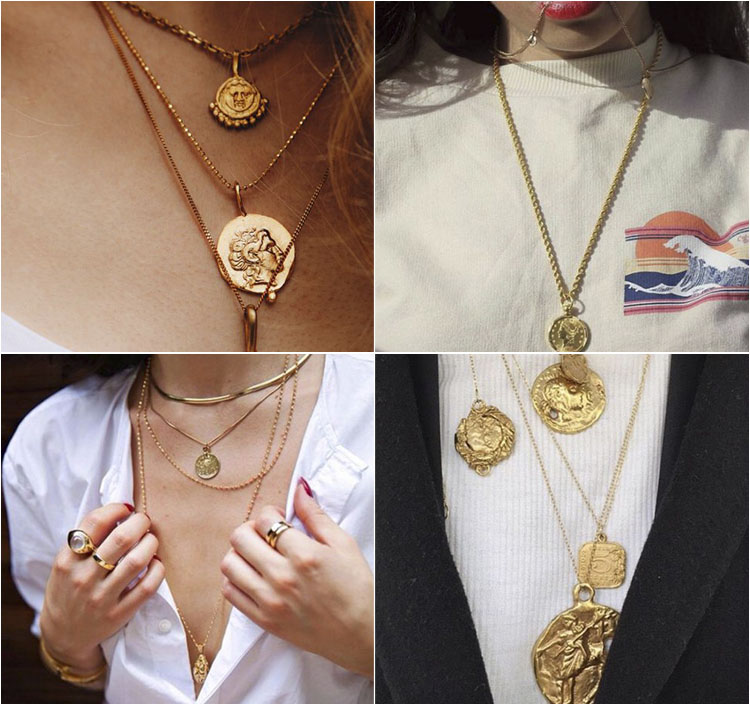 Many companies have done an excellent job making gold medallion coin replicas, which you can shop below. Don't miss the incredible Foundrae medallions, a collection so beautiful I have had actual dreams about owning one. I just love the weighty feel, and the ease in which it layers on varying chain lengths. A fine piece of jewelry that will be worth more with every passing year.
I have a small fine jewelry collection I cherish with all of my heart. I call them my "forever" pieces, because that is exactly what they are, pieces that will be passed down to my children, and their children for years to come. Start your collection below.

xo,
Jadan Huter