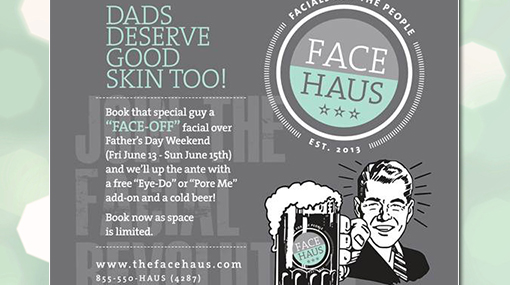 Want to do something special for Dad this weekend? We just discovered Face Haus. Inspired by Drybar, businesswomen Karey Burke, Dawn Olmsted, and Jennifer Worley decided there had to be a way to provide affordable skin treatments without sacrificing quality.
With a "Standard & Pores" Menu (get it?) offering 30 minute facials for $40 their "Facials For The People Concept" was born. Smart girls, they also teamed up with Dr. Harold Lancer, one of the country's leading dermatologists, lovingly referred to as "Doc Hollywood" by Vogue magazine, as their consulting dermatologist. Together they're redefining skincare.

You can totally indulge on a regular basis but this weekend, they have a very special offer for Dad. A "FACE OFF" facial with a free "Pore On" or "Eye Do" add on. They're even serving cold beer for the fellas! But, if you get push back from your man, we went right to the source, Dr. Lancer, for some Q & A about why skincare is just as important for guys. First, here's a peak inside the "Haus".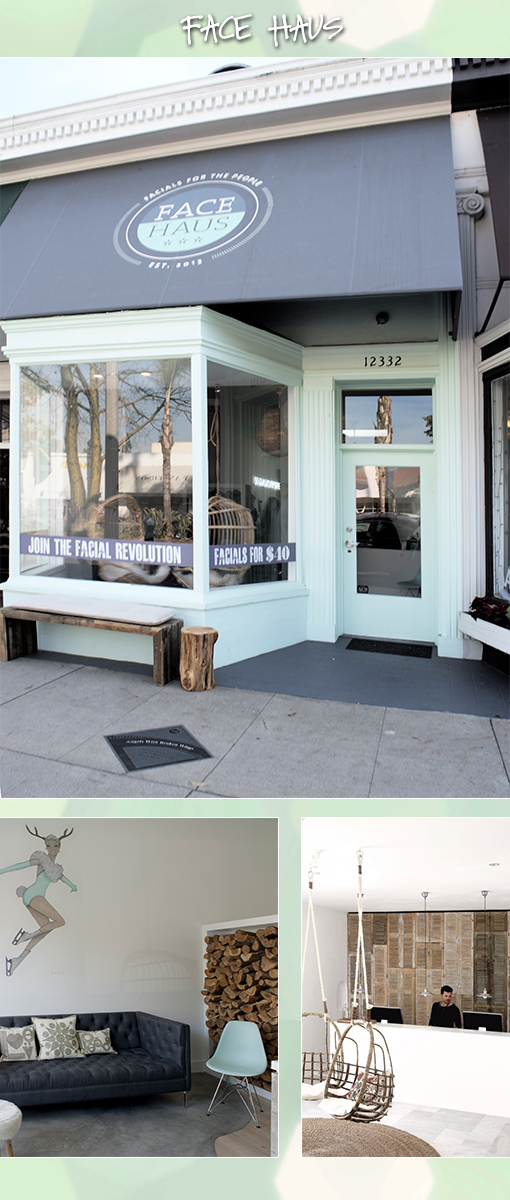 1. Dr. Lancer, for all the men out there, tell us three important reasons why skincare for a man is just as important as it is for women.
1. Facial hair: Men have fast-growing, facial hair with strong hair follicles that can become easily irritated or congested. Daily skin care, especially exfoliation, is crucial to keep skin looking and feeling smooth and healthy.

2. Men have thicker, more durable skin than women, which is great because they are better protected from the elements, but makes the absorption of vital nutrients more difficult. Careful (but simple) skin care, with a targeted product regimen can help keep skin healthy, hydrated and in great condition as men age.

3. Most women have been taught to care for their skin, and are conditioned to applying creams, makeup etc. Men on the other hand, are not used to wearing anything on their skin, often leading to sun damage and prematurely aged skin. Daily sunscreen use is absolutely crucial for men and women, we just need to teach men to get started.
2. Do you think men are still shying away from or they are finally beginning to embrace the importance of a regimen?
We have many, many men that come to the office requesting a skin care regimen that can treat skin issues they have begun after years of not taking great care of their skin; enlarged pores, ingrown facial hairs, smile lines and sun damage are all very common among men. When they realize how easy it can be to take great care of yourself, it really becomes a no-brainer.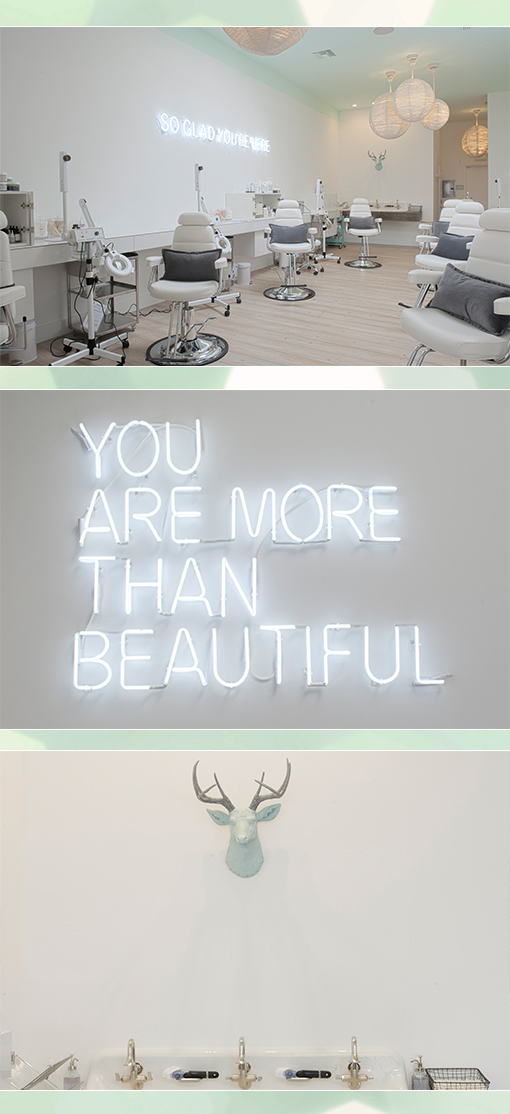 3. You're renowned for your "Lancer Method" of skincare. What exactly is it?
The Lancer Method is a 3-part system I developed after years of practicing dermatology, prescribing skin care regimens and being dissatisfied with the quality and efficacy of products on the market. With The Method you exfoliate your skin first, then cleanse and then moisturize. For many people, the concept of exfoliating daily and before you cleanse is truly alien, but the results are amazing. The skin cell cycle speeds up, giving you this wonderful 'glow'.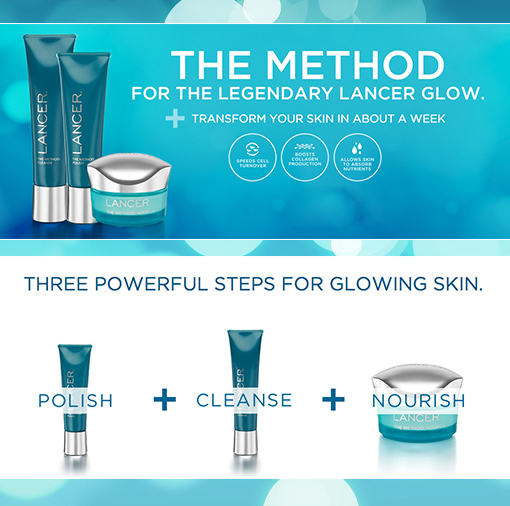 4. Father's Day is this weekend. We'd love to pamper the dads in our lives. We just don't know the best way to get them started. What do you recommend for the man who's a "newbie" to skincare? What's the best in-office procedure we can gift for the men in our lives?
Besides a trip to Face Haus, an easy and efficient in-office procedure is a power peel (also known as microdermabrasion). It helps slough off layers of dead skin cells and sebum without any downtime or recovery. Plus it makes skin smooth and helps prevent ingrown hairs.
5. Give us an elevator speech on how to convincingly get our guy to actually embrace your method or coming in for a procedure.
I get it – at the end of a long day, the last thing you feel like doing is a ten step routine just to clean your skin. But look at it this way – skin care is not just an indulgence, it's a major aspect of caring for yourself as you age. Prevention is easy – treating to reverse isn't. Just three quick steps every day (and only two in the morning) will help you prevent signs of aging as well as skin health issues like cancers, age spots, thickening skin, etc.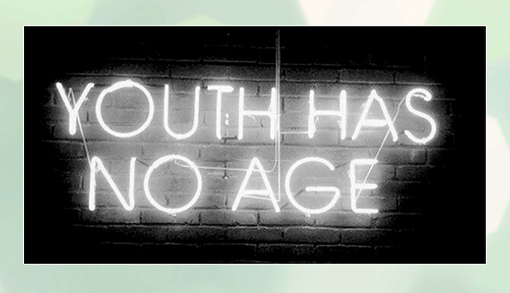 6. What is your involvement with Face Haus?
For years I have taught my patients that skin care is something we ought to be teaching our kids from a young age – we teach children how to brush their teeth, shouldn't we be teaching them about washing their face and wearing sunscreen? Along that concept, I saw Face Haus as a way of bringing skin care to a much wider range of people than I am able to see in my office, or that my aestheticians are able to treat. I became an investor and part owner, and recently launched a signature Lancer facial at their Studio City location. It is an impressive business and I'm proud to be a part of it.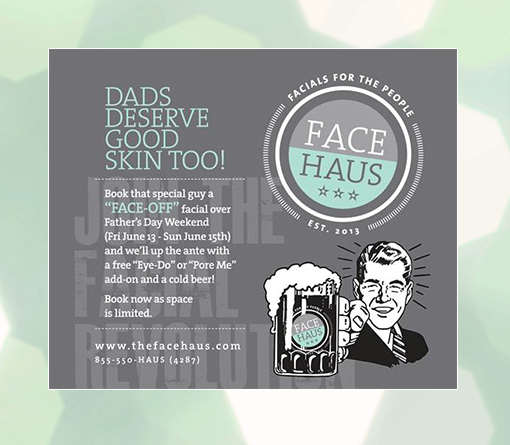 So join the facial revolution for $40. See a full menu here. Face Haus/12332 Venture Blvd/ Studio City/855-550-HUAS/We have a feeling they'll soon be popping up all over the country. If you want to see the man himself, Dr. Harold Lancer/ 440 N Rodeo Dr, Beverly Hills, CA 90210/310-278-8444/
With Love From Hollywood and Beverly Hills,
NJ Goldston, The Brunette and David Soriano, Men's Contributor