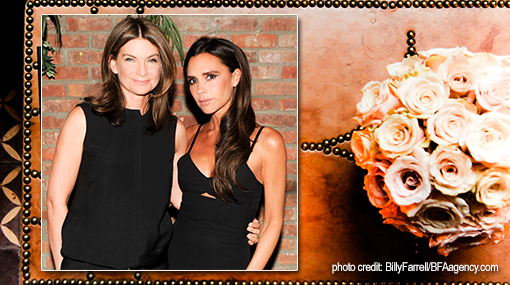 OK. This is a thrill. Monday night in New York City I attended the intimate and oh-so exclusive Net-A-Porter.com dinner at The Bowery Hotel celebrating Victoria Beckham and her Victoria, Victoria Beckham FW14 Collection. Hosted by Net-A-Porter CEO Natalie Massenet and President Alison Loehnis, it was a fun-filled evening that went into the wee hours. Lots of tequila had something to do with it.
Guests included Olivia Palermo, designer Erdem Moralioglu, Tabitha Simmons, Tali Lennox, Hanne Gaby Odiele , DJ Tennessee Thomas, who rocked lots of Beatle hits, and notable editors from Vogue and WWD. Victoria arrived fashionably late and looked as stunning as ever. Many of the guests were in Victoria, Victoria Beckham and a few of us wore Victoria Beckham. However, almost everyone was in black with strappy sandals or pumps and a special clutch. So was I. The light rainfall made it just the right choice.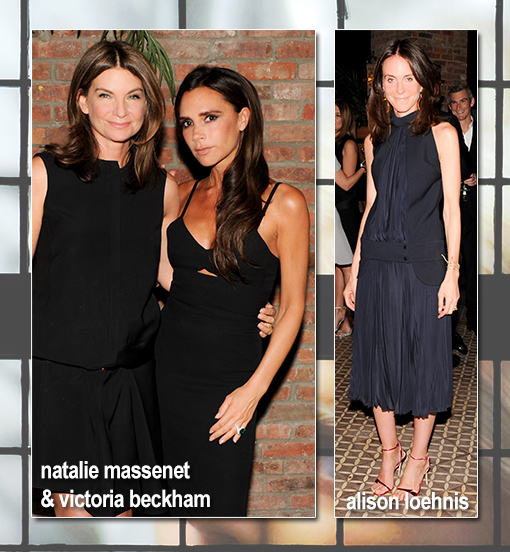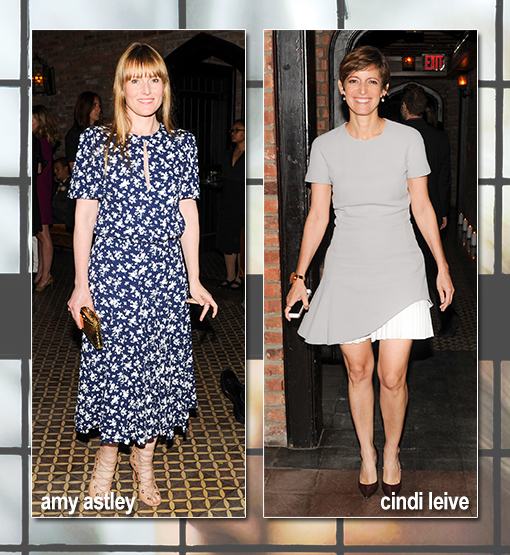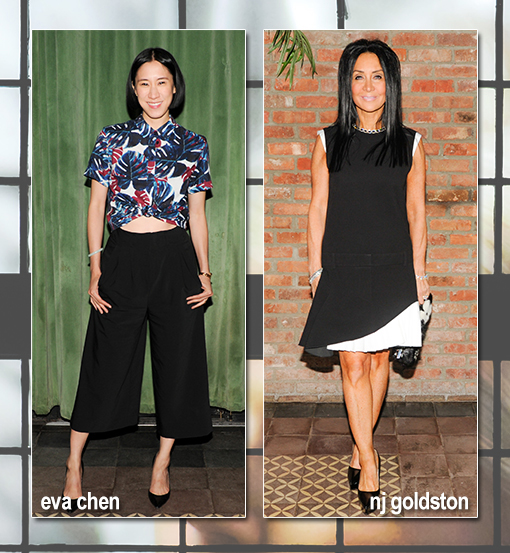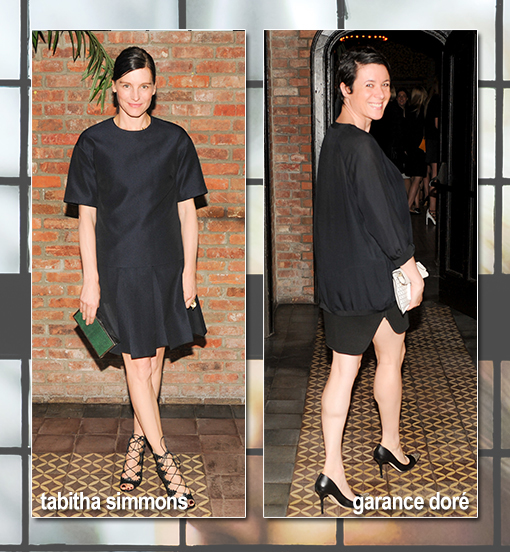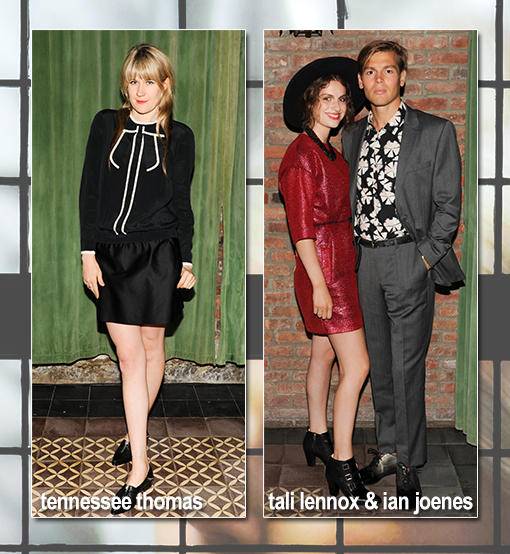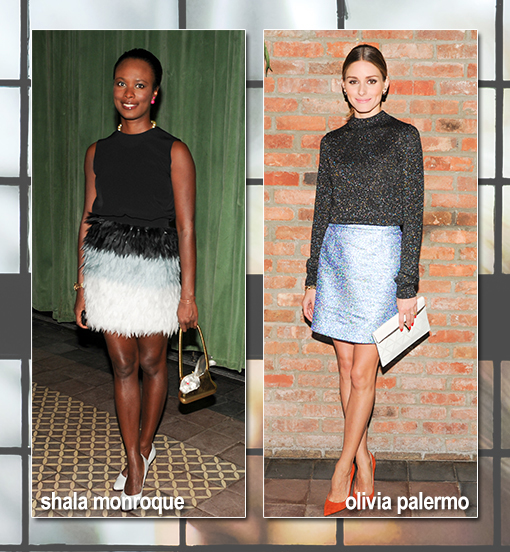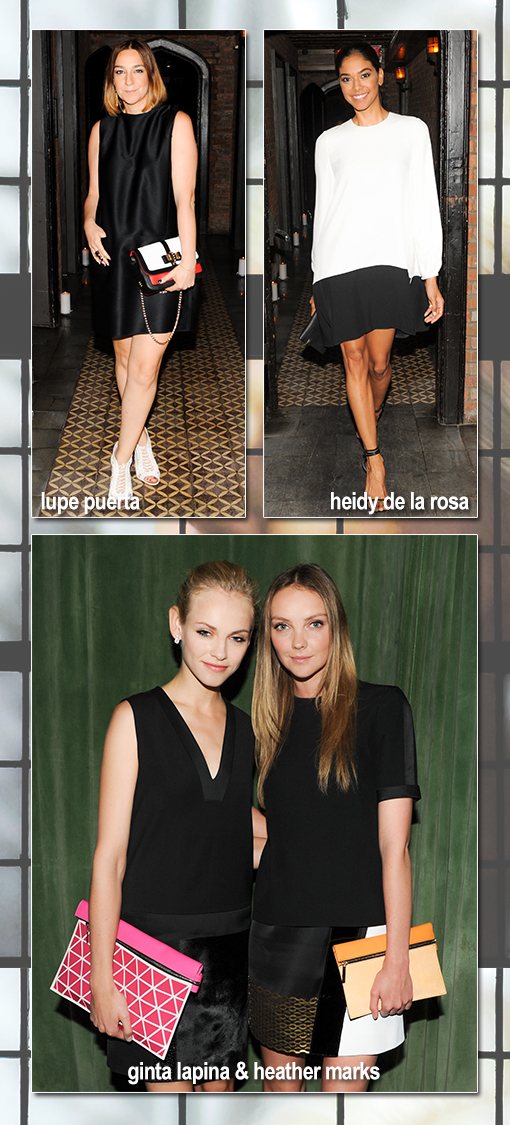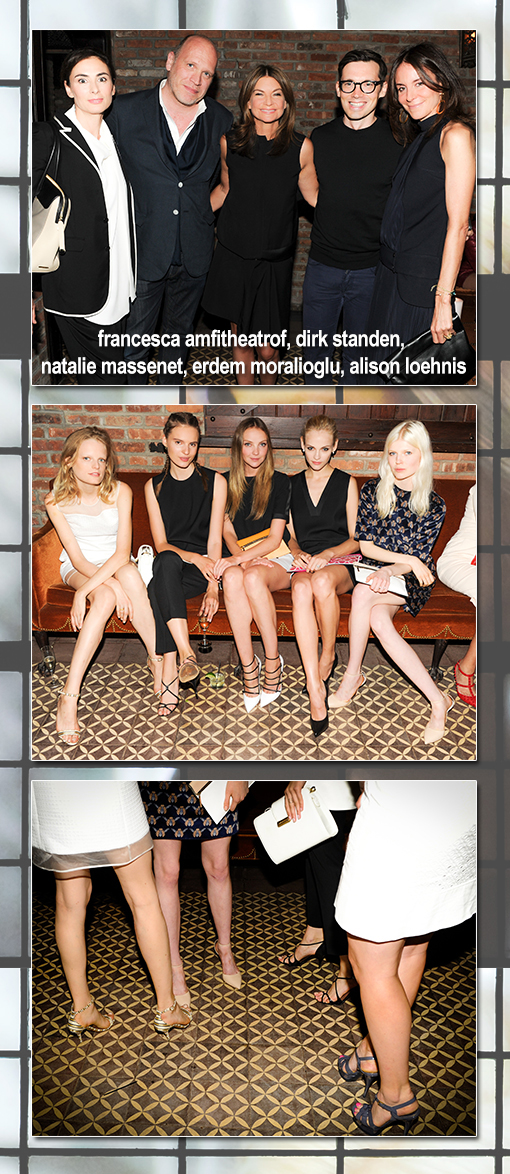 The evening unfolded with guests mingling during the cocktail hour against a backdrop of the latest Victoria, Victoria Beckham FW14 collection projected onto the illuminated lounge doors. Very clever! Then it was on to a seated dinner which coincidentally also celebrated Net-A-Porter's 14th anniversary. I was lucky enough to be seated next to Lupe Puerta who is the super fabulous Global Head of Personal Shopping for Net-A-Porter.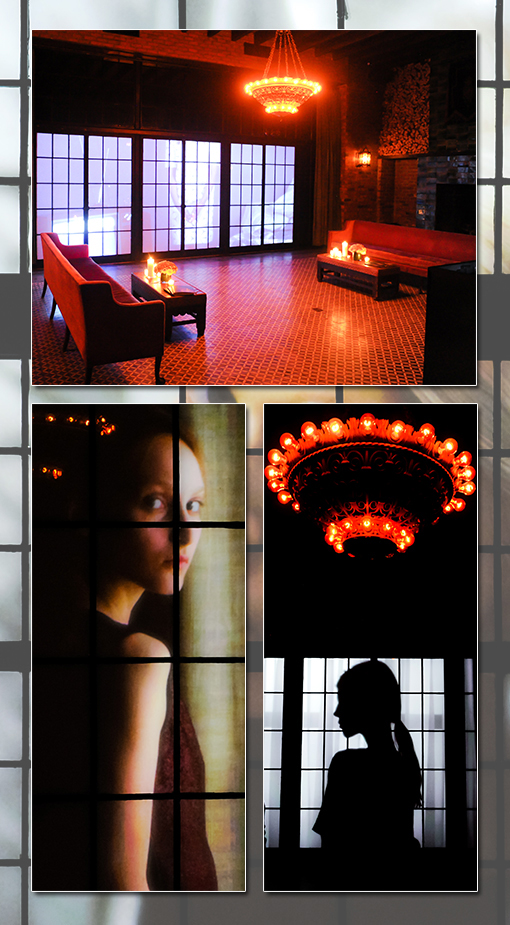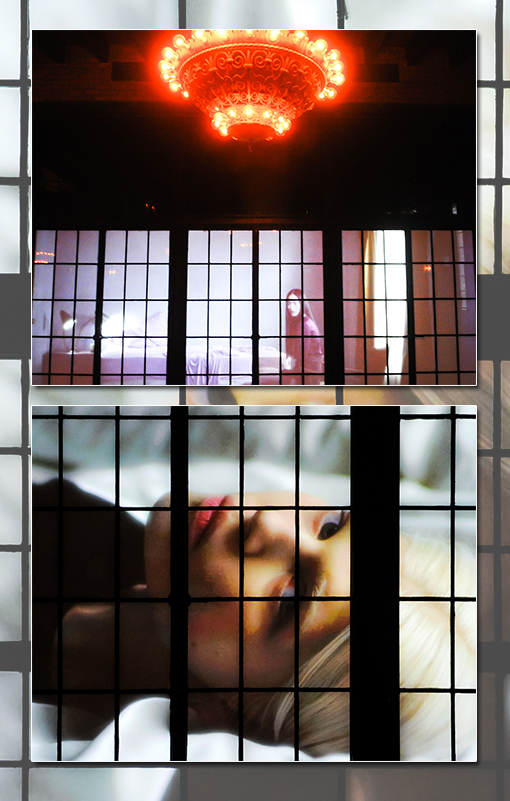 Once we were all settled, NAP founder Natalie Massenet shared a story from her days at Tatler. She had just styled a couture shoot at the Ritz (reeling off all the amazing designers a young Victoria Adams wore that day). It turned out to be a bonding moment between Natalie and Victoria. The pop star had never been shot without her fellow bandmates and she had also just gone on a date with, you guessed it, footballer David Beckham. The rest is history. Natalie and Victoria have become great friends.
Natalie went on to say, "I don't think in that room at the Ritz, Victoria ever knew that one day she would be honored as one of the best designers in the U.K., but she is very, very driven. There are so many people here tonight whose careers have grown and changed over the years—hopefully everyone realizes how far their dreams have taken them." Then it was Beckham's turn to make a toast. Servers passed out shots of tequila with lime wedges. "We have to not behave ourselves," she said. "We have to drink a lot and dance a lot this evening—and maybe I'll get back on the microphone."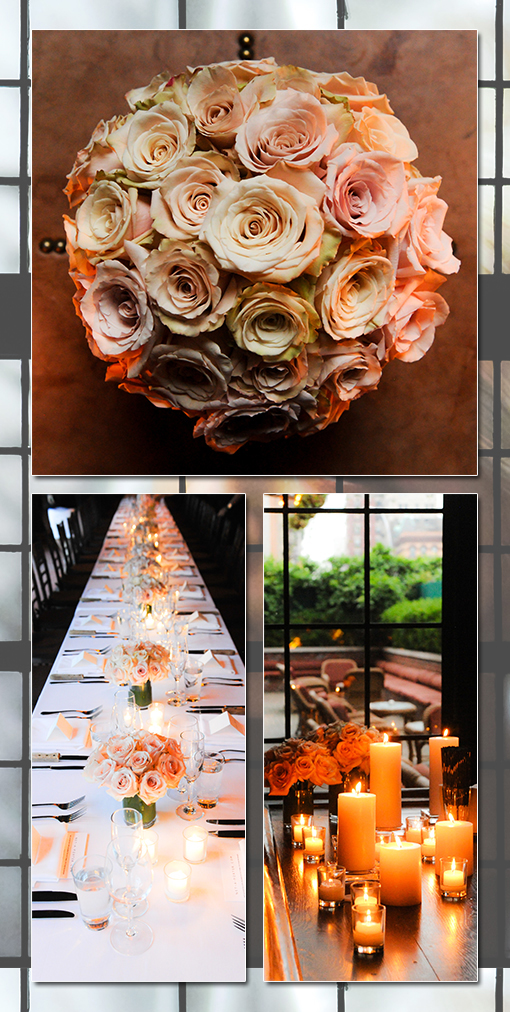 If you're wondering how we ended up staying so late, well, Massenet and Beckham arranged for another round of tequila shots to be brought out after the main course. Cheers!
I Love New York!
NJ Goldston, The Brunette
photo credit: BillyFarrell/BFAagency.com