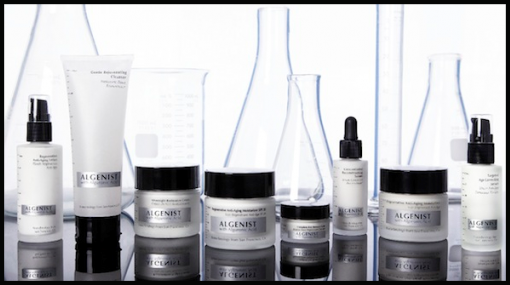 You know us. We're always on the hunt for the latest beauty finds. We've got one. Algenist Skin Cream, also known as : MAGIC serum!
It delivers anti-aging results with the help of something we'd never heard of before this week. Microalgae which is apparently one of the oldest and most nutrient-rich algae in the world. A couple of scientists from San Fransisco were in their lab studying Microalgae as a source of environmentally sustainable, renewable energy, when violá they made this discovery. It has quickly been revolutionizing the skincare industry!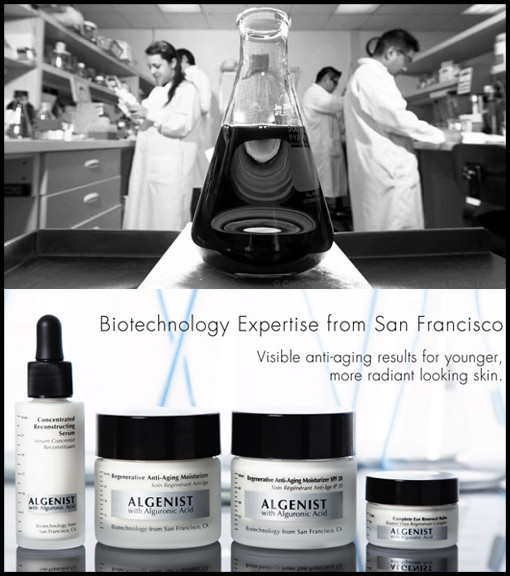 Free of synthetic dyes and fragrances, the rich, non-greasy formula works to minimize wrinkles, boost radiance, and rebuild the skins firmness in 10 days. The formula also creates rich oils called Alguronic Acid which deliver additional unparalleled anti-aging benefits for the skin.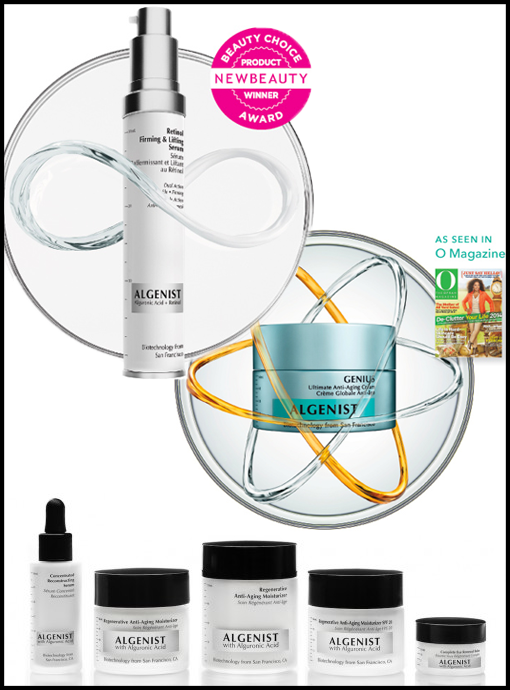 Another upside. Algenist does NOT contain parabens, sulfates, phthalates
which are present in most other anti-againg skin creams. Within 4 weeks of daily use:
– 78% of subjects saw minimized deep wrinkles
– 81% of subjects saw noticeably tightened and lifted skin
Bestsellers include their patented-oil based firming & lifting cream, their eye gel and anti-aging moisturizer. Shop the line at Algenist. You'll soon see a big difference.
Xx
Jadan Huter & NJ Goldston, The Brunette