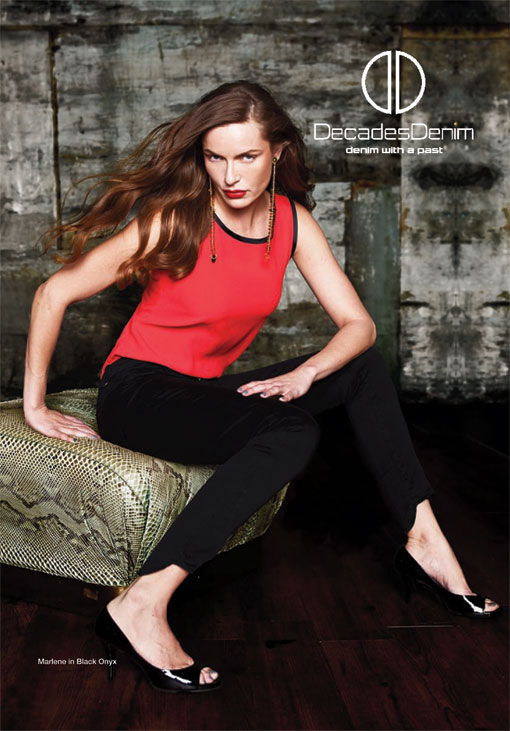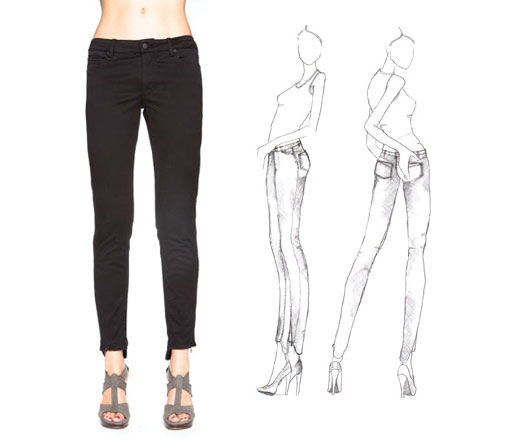 The Blonde and The Brunette have the inside skinny on the new Decades Denim line. We all live for the perfect denim fit and style. Now it really is here and priced just right. My buddy Cameron Silver along with Angelique Soave just launched a thematic, focused and sexy new collection that fits the needs and styles of every woman. I'm not kidding. They really thought about what works and made it happen.
This collaboration is the combination of two honest-to-goodness fashion experts: Angelique for her extensive knowledge of fabrics, fit and couture collections (she is also a Friend of The Costume Institute and a member of the Vogue 100. You try doing that!) and Cameron, global style expert extraordinaire, widely recognized for his impact on runway trends, his role as a red carpet guru to Hollywood's brightest stars and his world-renowned Decades Boutique in Los Angeles and London.
So who better to reinterpret denim than Angelique and Cameron. They call their collection the denim trousseau (love that!). For the next few weeks, we are going to be featuring the line and you can bet we have something to say about each style.
Made up of sophisticated fashion pieces, we're kicking off the collection and the holidays with the Black Onyx Marlene Tux Pants pictured above. These black skinny jeans have satin trim at the pockets and are made to show off your best footwear since they cleverly make the front of the hem shorter to frame your fabulous dress shoes or sandals. They elongate your leg and dress you up at the same time. The hidden zipper, at the back of the jeans, even makes getting these on and off super easy. $129. Sold in over 150 retail stores (including Saks Fifth Avenue) or online at www.decadesdenim.com. Time to dress up your denim.
-The Brunette