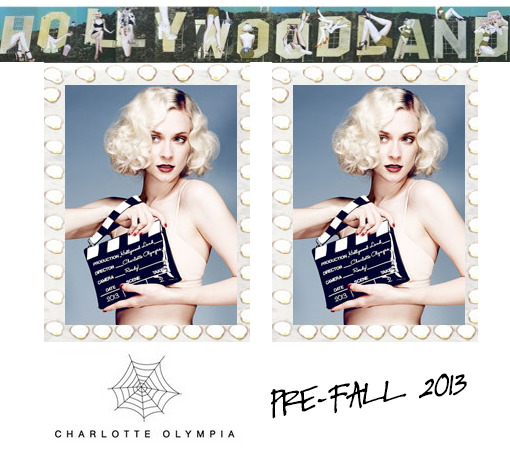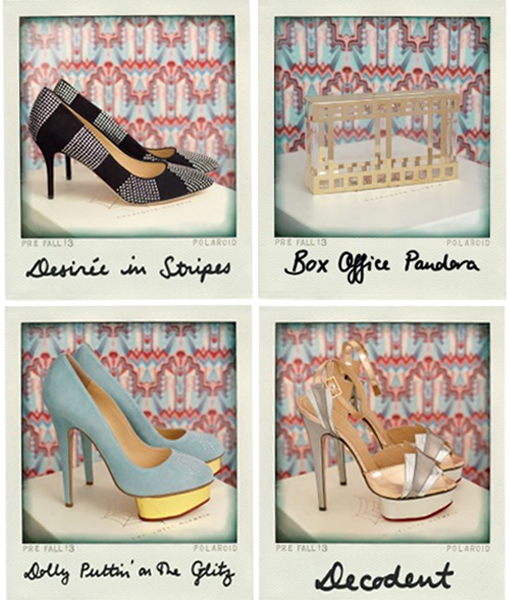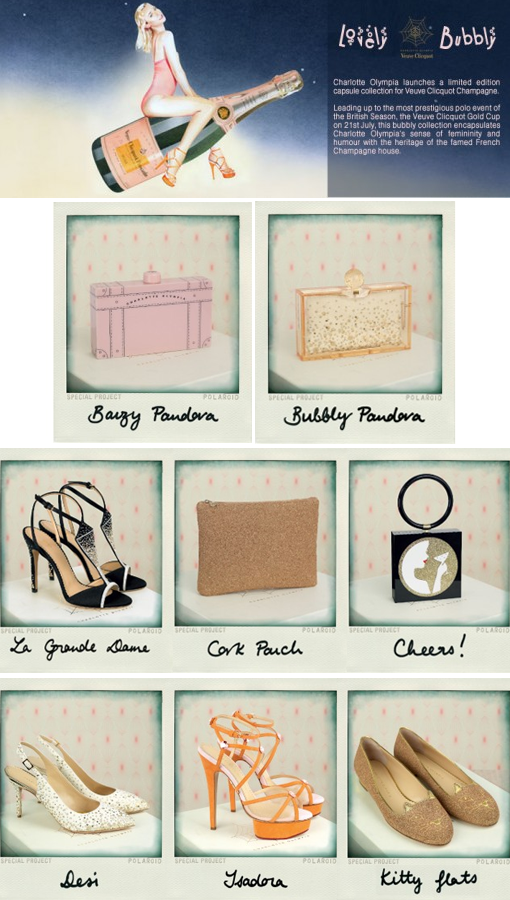 Guess who just arrived in Hollywood Land? Charlotte Olympia. The London-based accessories designer extraordinaire, Charlotte Dellal, has just opened her first L.A. Charlotte Olympia store, a glamorous, Art Deco-feeling boutique at the top of Rodeo Drive in Beverly Hills. It's full of unique shoes, pre-fall 2013 and accessories that are a tribute to Old Hollywood glamour along with the decor.
Apparently, Ms. Dellal spent months crafting the new exterior which is reminiscent of studio days and perhaps diners (or sets on the old MGM lot which is now the Sony Backlot). Once inside, there's even a pink marble Hollywood Walk of Fame star set into the ground, with "Charlotte Olympia" etched in to it. If you could create your own star, wouldn't you?
Just like Charlotte, with her own super curvy hair and figure, the LA flagship is "meant to feel super-feminine with the boudoir mirrors, and the brass fixtures." So retro. This includes some of the amazing shoes and bags inspired by her nostalgic love of bygone days. So why not launch a "Hollywood Land" collection with wedgies saying "Tinsel Town" and " Holly Wood" along with "Girls on Film" pumps (above) with plastic film-reel ankle straps. Accessories include, what else, but Film clapboard, Walk of Fame, and make-up mirror clutches as showstopper conversation pieces.
Her pre-fall collection is also a dazzler with signature "Kitty" smoking slipper flats (an all time favorite) and new takes on the Pandora clear plastic box clutch with different fabric pouches inserts. A girl needs to be able to change her mind.
The corker. The Charlotte Olympia Veuve Clicquet capsule collaboration. . It encapsulates her distinct femininity along with her delightful sense of humor. If you feel like celebrating, the Charlotte Olympia collections range in price from about $495 to $1,500. Charlotte Olympia, 474 North Rodeo Dr., Beverly Hills, (310) 276-1111 or take a digital journey to Hollywood Land.
Cheers!
xo
Kathryn Lebowitz, The Blonde & NJ Goldston, The Brunette