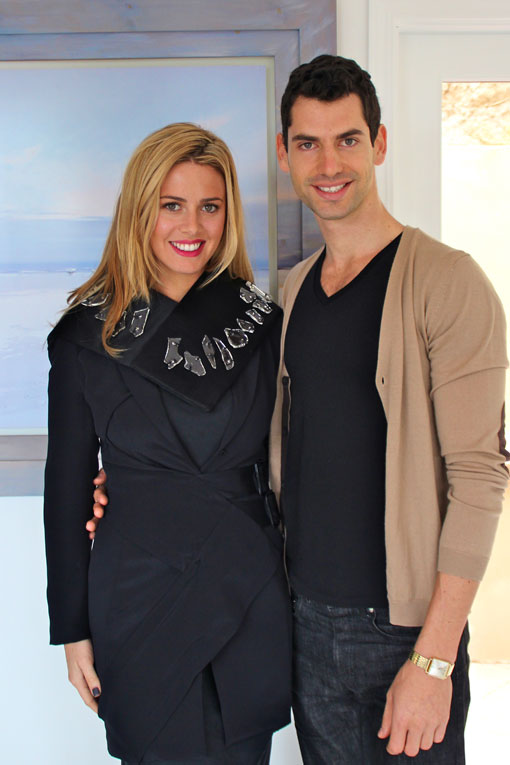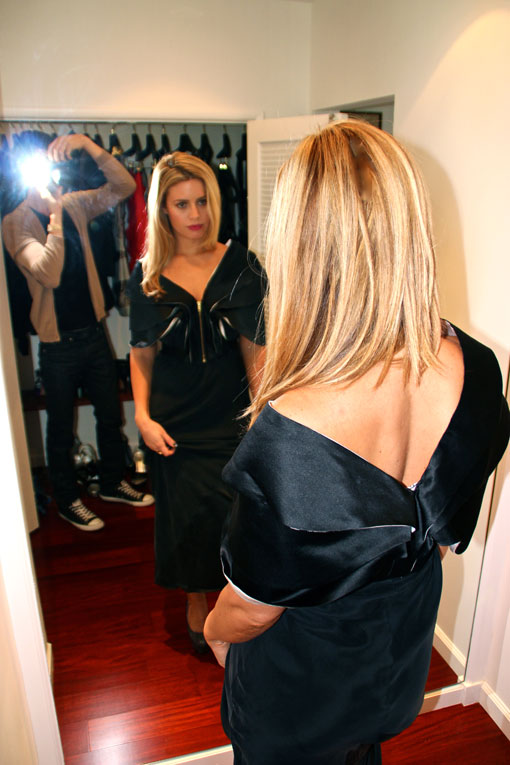 Who said black and white can be so basic? Not this designer! Yotam Solomon's designs have been seen on celebrities such as Nikki Reed, Christian Serratos, Monet Mazur, Stacy Keibler, and Kim Kardashian. British Vogue even said: "Although not simple nor classic, Solomon's first real design collection reminds audiences that showmanship and high-fashion are in fact still intact in California."
Of course, The Blonde and The Brunette love checking out hot new designers. So we did. Recently, I had the privilege to meet Yotam Solomon and play dress up with him in his private "closet" in his Los Angeles space. We had so much fun that I found myself completely besotted by his seductive collection. Each of his pieces are so original in their design and fabrication ranging from unique materials to (pictured above) a very special, one-of-a-kind neck piece,with real glass sewn into it, as well as a black satin structured cape which is truly of the moment and so dramatic.
With a wide-range of ready-to-wear, footwear, and accessories using eco-friendly and natural elements, to support healthy living, all in his interpretation of high fashion, it seemed more than appropriate that the brand's official moniker is YOTAM SOLOMON'S Avant Garde luxury brand. Prices average around $400. Buy his collections on his site or here. It's fun to stand out in a crowd while supporting a new design talent.
– Kathryn, The Blonde