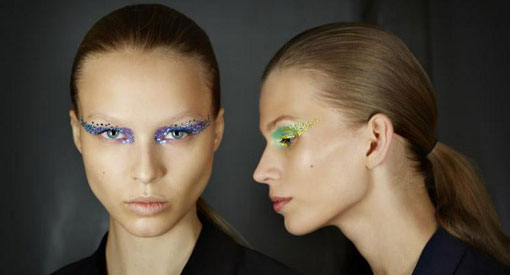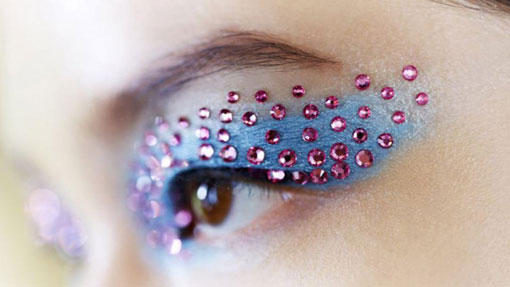 Photos: Courtesy of DIOR
Dior has an exciting, eye-catching new look for Spring. It lit up the runway. Maybe because the holiday season (or Halloween) is around the corner, along wit the super exclusive re-opening of the Dior Rodeo Drive Boutique, we thought it would be a great time to try it. The key is an electric eye shadow extended to the temples in cat-eye fashion, minimal eyeliner, lightened brows, and selecting a contrasting but complimentary crystal to match the shadow. So modern and innovative. Why not go for a strong luminous eye?
Who doesn't want to sparkle and meow simultaneously?
xo
NJ, The Brunette