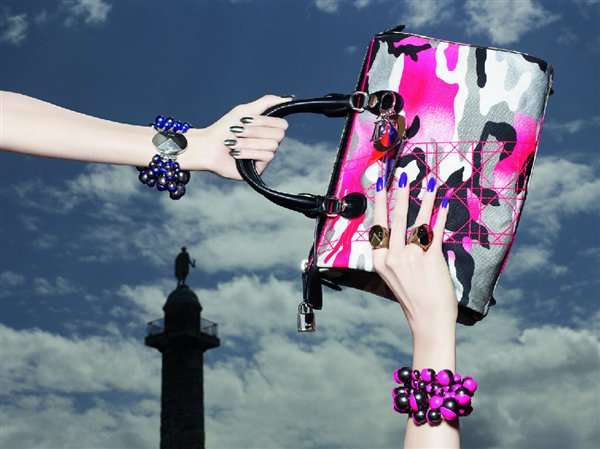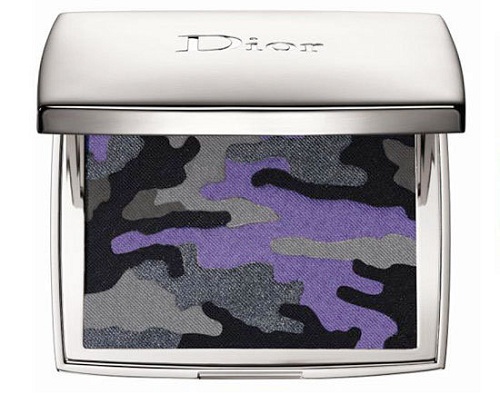 Other design houses have done this with great success and now Dior is collaborating with famed German artist Anselm Reyle for its upcoming collection of five nail polishes and much, much more. Launching exclusively at Dior Boutiques Worldwide on January 9th, the entire Anselm Reyle accessories collection includes everything from bags, shoes, and jewelry.
If you are wondering how this also got started, and we did, the Beverly Hills Dior Boutique gave us the back story and a very exclusive sneak peek. Monsieur Dior, himself , was the inspiration, as he once worked at an art gallery, was a great modern art collector and his couture collections are universally considered works of art. It was a fashion natural to connect the past with the present with Dior inspired to pay tribute to this history with the Limited Edition Anselm Reyle for Dior Collection. Your next question has to be, "Why Reyle?". Well…he is universally considered one of today's great, modern abstract artists. Based on his work, Reyle has taken his iconic camouflage, neons and foils and ingeniously applied them to traditional Dior shapes and bags. The Blonde and The Brunette predict this is going to be one of those hot, must have items that kick off 2012.
Our personal favorites include his camouflage patterns in spectacular shades of silver, grey, charcoal, and violet and there are five limited edition Reyle inspired shades of Dior Vernis available ($23.00 each) with the black, grey metallic and the bright neon pink as our top three color choices.

687 Ultra Violet,
904 Untitled Black,
072 Metallic Silver
606 Electric Blue
667 Pink Graffiti
Everything will be available in a limited edition at Dior.com or the boutiques. The knockout eyeshadow palette is a $110.00. Accessories and bags start at about $600 including a unique selection of totes, duffles, and Miss Dior bags in various sizes with mirror and plexi accents. If you are interested, you can pre-reserve the items exclusively at Dior Boutiques worldwide starting today; and I would, because the supply is so limited that once they are sold, they are gone as in really gone. Readers of The Blonde and The Brunette can call the Christian Dior Boutique in Beverly Hills and ask for Lidija at 310-859-4700. She will take your order and reserve your item. Tell them NJ and Astrid referred you. But, seriously, if you are the least bit interested, do it TODAY!

– Astrid Bryan, Style & Beauty Expert & NJ Goldston, The Brunette