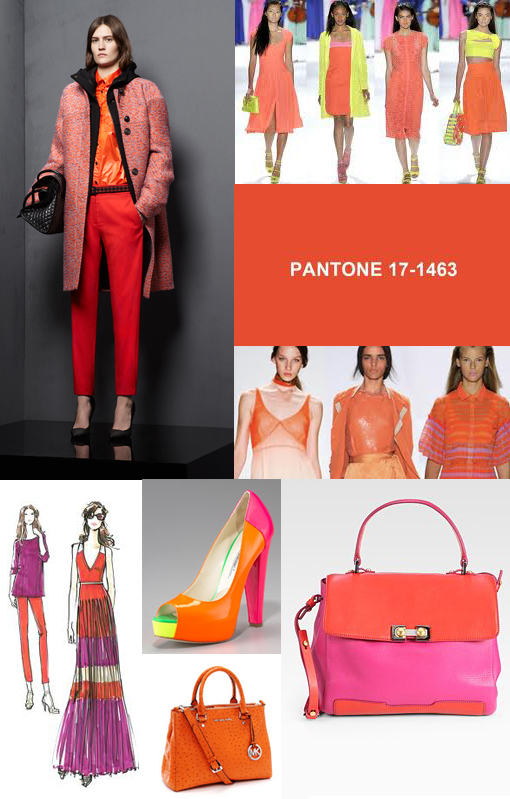 No New Year's resolutions at The Blonde & The Brunette today. Instead we're focused on the Pantone prediction that Tangerine Tango will be the hot Color of the Year for 2012.
Chosen because of its "sophisticated and dramatic undertones," Tangerine Tango (Pantone 17-1463) is a continuation of last year's winner, Honeysuckle (Pantone 18-2120)". The 2012 winner was said to be selected for its "inspiration to face life's everyday troubles with verve and vigor". We're all for that. Pantone also noted Tangerine Tango builds off of the 2011 Honeysuckle selection by giving us an "energy charge" to move forward. Pretty dramatic language, but Pantone takes their colors seriously.
The process of choosing the color of the year is apparently quite an ordeal. Pantone employees look the world over for color influences in media, music, and art, searching for the hues that most affect people. With the digital age well underway, they also look at designs created electronically.
While all that sounds good to a fashion designer, or a makeup artist, why in the world would we even care? Because Pantone is still the standard when it comes to the hurdle of color matching to create uniformity in design. For those unfamiliar with Pantone, the company started out in the 1950′s as a printing house. Upon hiring a Hofstra grad name Lawrence Hebert, the company began work on creating a color standard that would guarantee world-wide uniformity.
Anyway…Tangerine Tango has already started to infiltrate the fashion world and our psyche; and, I don't know about you but I feel slightly uplifted. Maybe it is time to tango.
Just in case you forgot, here is last year's winner: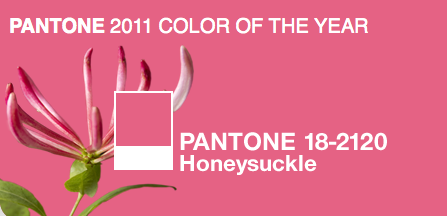 – NJ, The Brunette