The long holiday weekend had us seriously thinking about sunnies. Enter Rihanna. Known for her ground-breaking style, and for being a chic trend-setter among the fashion world, Dior along with many other brands have collaborated with the singer powerhouse. Dior handed over the design reigns and let RiRi create a range of futuristic sunglasses as part of her brand ambassadorship, simply called, "Rihanna."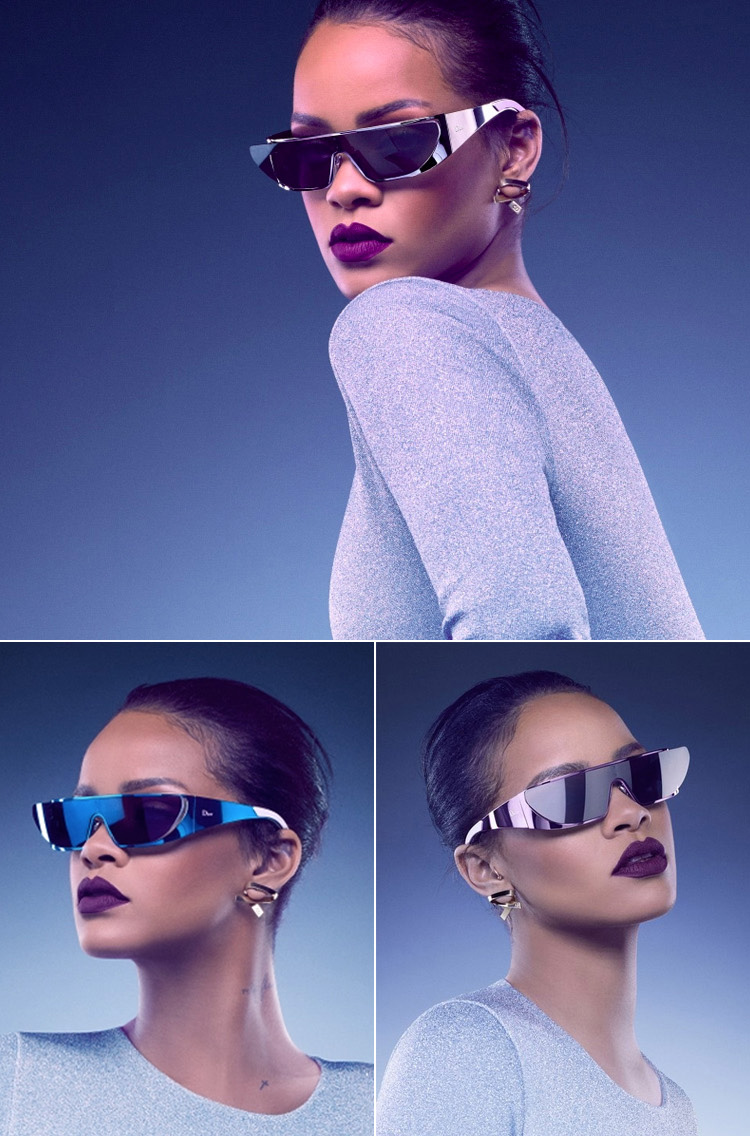 A year ago, Steven Klein photographed Rihanna in a short film campaign shot inside Versailles, featuring RiRi in her chic Dior sunglasses. Since then the mega mogul has been one of Dior's favorite style ambassadors, so much so that this bis her second collab with Dior. This time around, the sunglasses are her first design project with Dior, a privilege never before granted to one of its house ambassadors, who include Charlize Theron, Marion Cotillard, Natalie Portman, and Jennifer Lawrence.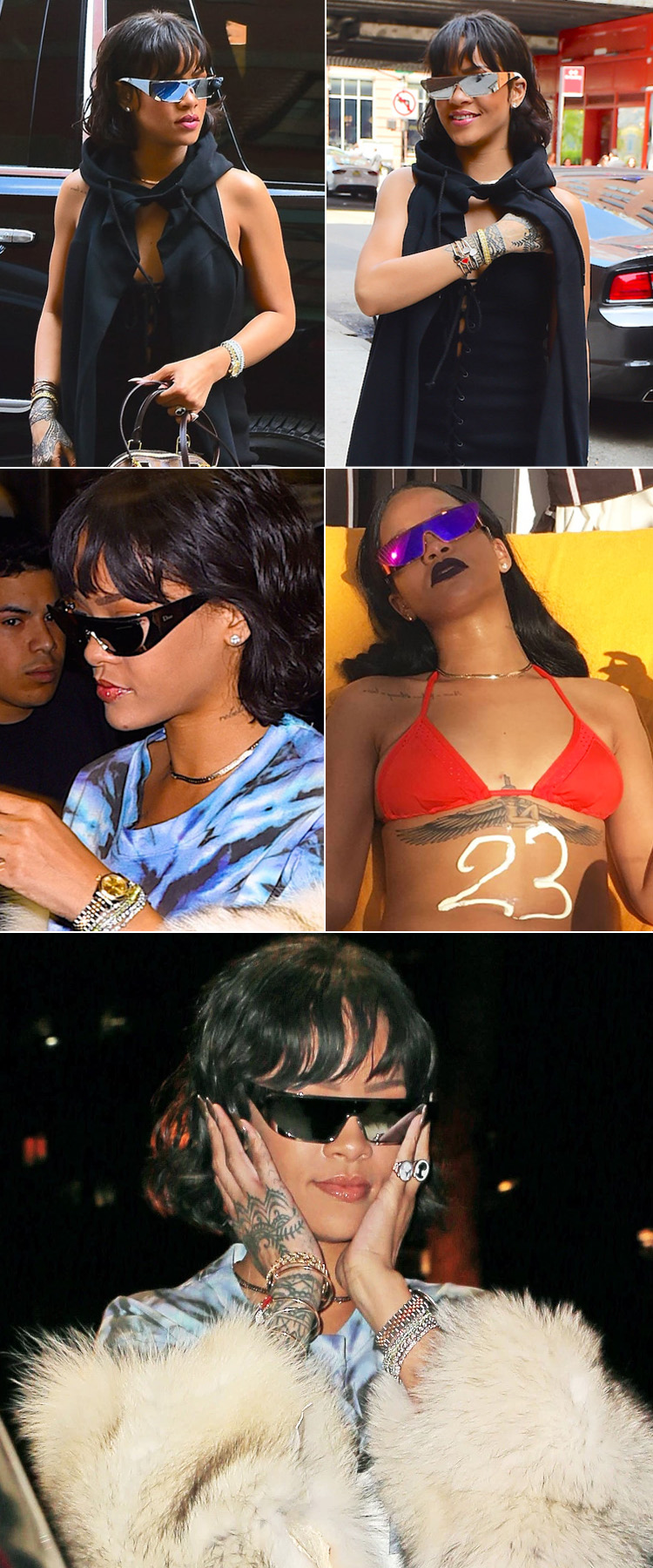 The futuristic sunnies will be sold exclusively at Dior stores beginning in early June, though Rihanna has been teasing the shades all over her Insta, and has left us swooning! There is one style of frame available, in six color variations — silver, pink, blue, green and red styles will all retail for $840, while a deluxe 24-karat gold-plated version will sell for $1,950.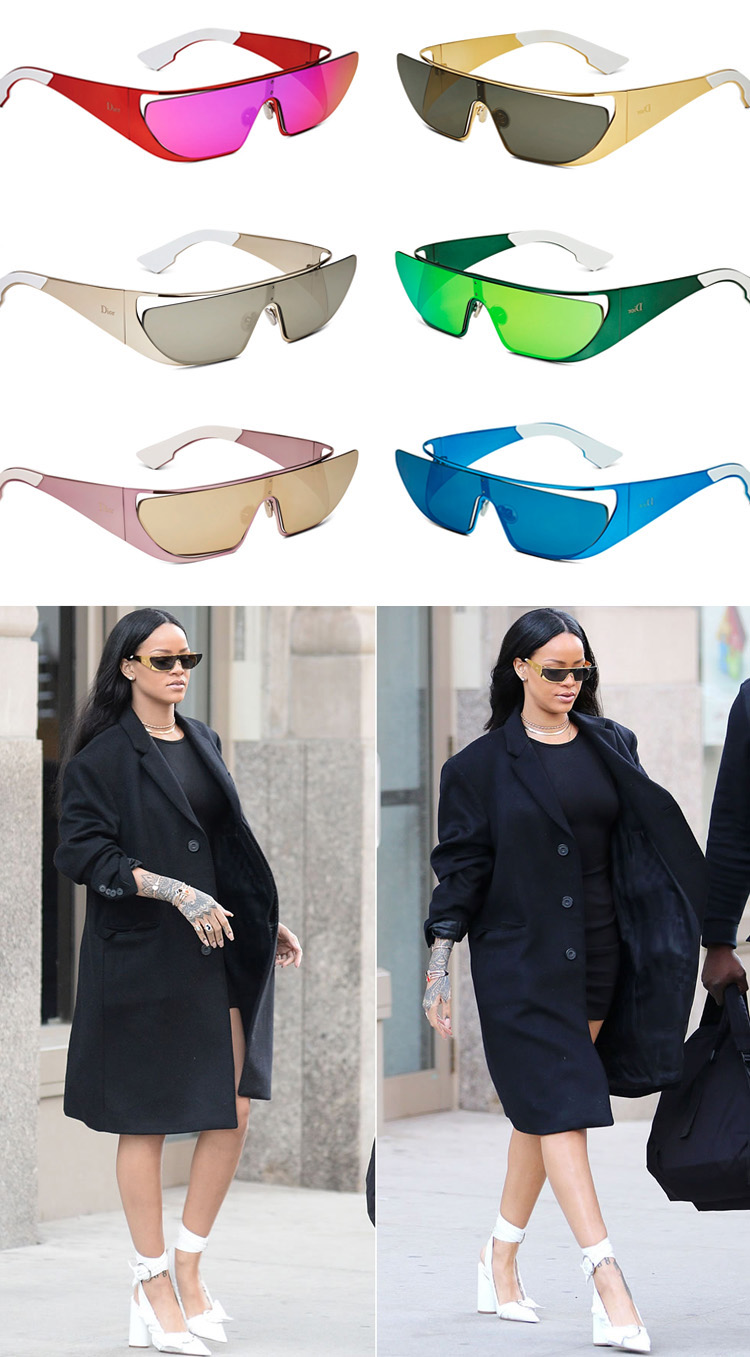 So run, don't walk to get your hand on a pair – before they are all sold out! What frames are your favorite?
xo
-Lauren Cheek
P.S. Check out insider scoop from the Dior Show today on @ BnBStyle. Jadan's in London for the big news at Blenheim Palace. Will they announce who's taking over the design reigns?