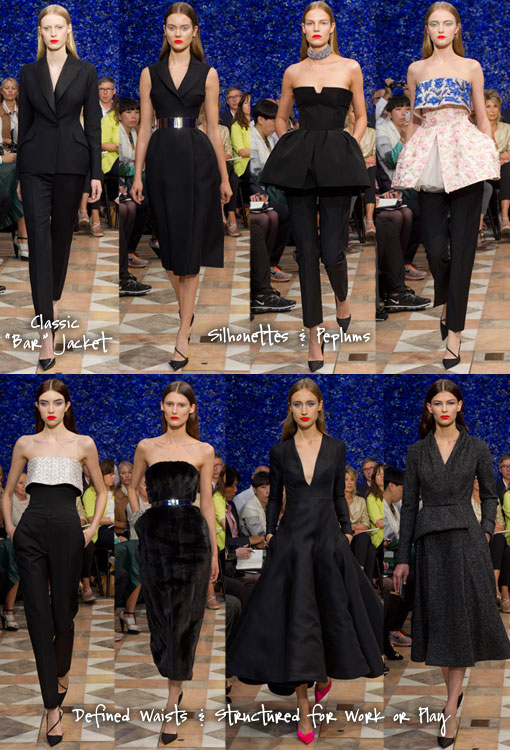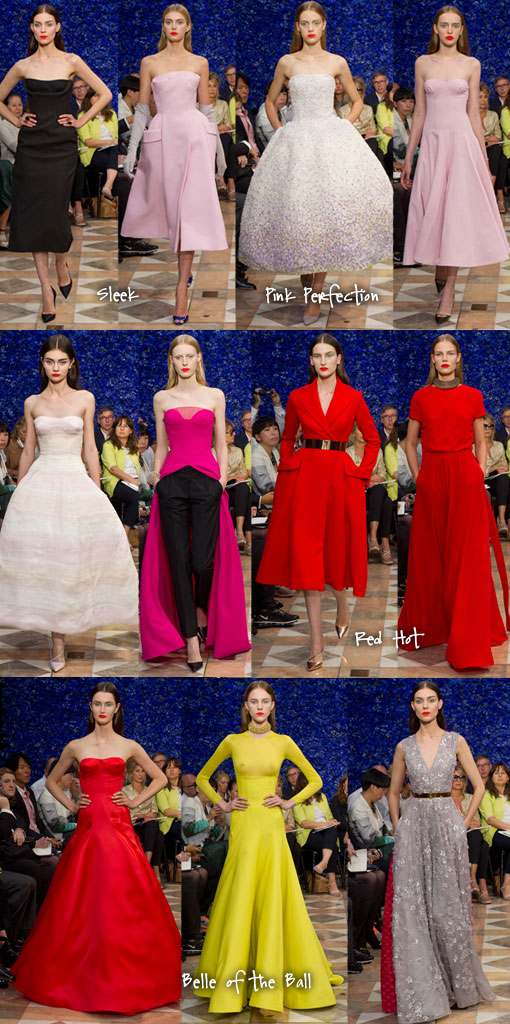 While we are celebrating the 4th in the U.S., Paris is in the middle of the Fall 2012 Haute Couture frenzy and probably the most eagerly anticipated collection was the House of Dior. Fashion devotees, everywhere, were collectively holding their breath, hoping for a triumph for Raf Simons, of Jil Sander fame. The the new Creative Director and visionary of Dior had mega shoes to fill. Designers from Alber Elbaz, Pierre Cardin, Marc Jacobs, Donatella Versace, Riccardo Tisci and Christopher Kane attended to lend support. This served to ratchet the tension factor and the usual celebrity turnout, including Mr. Arnault, intensified it even more.
The pressure was on and Simons delivered in spades by channeling his highly honed skills in structure and architectural silhouettes. But that was literally and figuratively the foundation. He moved the emotional needle and tapped into the Dior zen and presented a modern vision steeped in 50's Dior classics. Everything was there from the "Bar" Jacket re-envisioned including one version in black wool with thousands of dangling black beads in red. The vision extended to the continued dominance of the peplum in new and highly detailed fabrications mixed with cigarette pants, the renewed emphasis on the very cinched waist to define the hips, magnificent but simple silhouettes, to an emphasis on a strapless bodice that elongates any figure, and full-skirted gowns, with one in an organza and pointillism theme with thousands of bits of chiffon, that make anyone the belle of the ball or the Red Carpet.
The collection was sleek with a nod to Dior's 50's sensibility and Raf Simons's , known for his major understanding of color, showcased everything from beautiful confections in pink , fuchsia and red to the power of black . The most beautiful detail seemed to be the stunning inclusion of pockets as the ultimate feminine statement. Dior is back. I just exhaled. Don't you just love it?
xo
NJ, The Brunette