Time to party on. We took a few cues from Hollywood beauties Emma Stone, Amy Adams, Jessica Paré, and Kate Upton. We are loving their Cool-Girl Beehive and Mini Bouffant Red Carpet looks for this holiday season. It's also the perfect way to show off great statement earrings.
Whether you go for a French twist or a basic bun, give it some extra oomph at the crown like Emma. Adams took it up a notch with fancy night-out locks while Jessica went with an elegantly simple get-that-hair-off-the-back-of-my-neck look.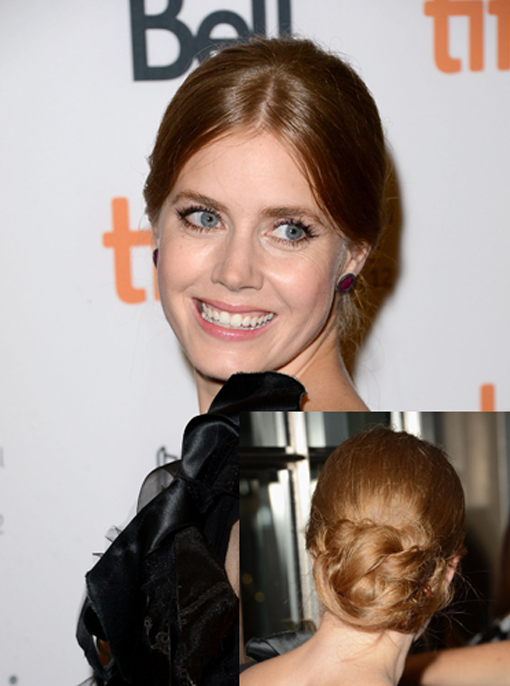 There's no rule that up-dos HAVE to have loose tendrils—Amy Adams is proof that sweeping all of your hair away from your face looks pretty and fresh.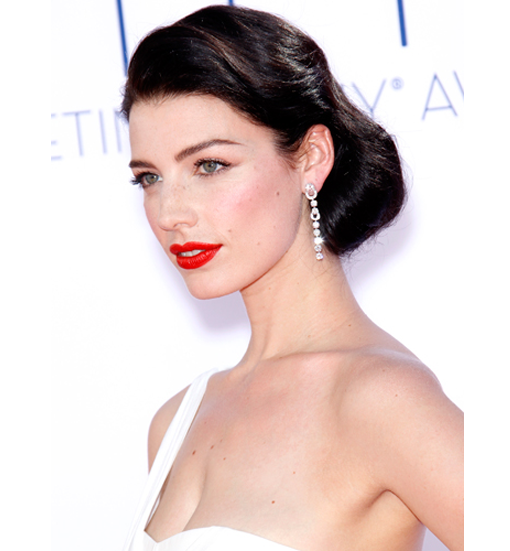 We love a good messy updo and Mad Men's Jessica Pare reminds us that you can never go wrong. Just add a strong spray to hold it in place.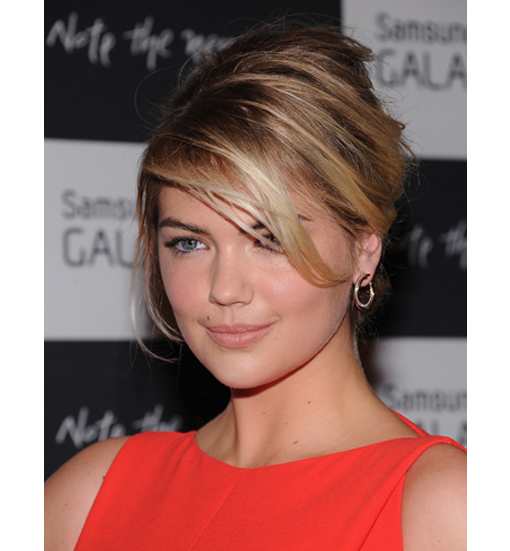 Model Kate Upton makes an old-school updo look on trend with a deep side part and loads of piece-y layers.
Here's a quick how-to to score this cool look. First to get the volume for your mini bouffant look, take top bangs and secure pieces with bobby pins to achieve as much volume in the front as you want. Then take hair into a low ponytail and divide it into two equal sections. Tease one section to create volume, then pin it against your scalp to create a mini-bun. Next, pin one-inch strands of the remaining hair around the mini-bun in various directions, weaving a few strands in and out of the other strands to create a layered effect. Feel free to add a braided piece of hair for more texture.

With Love From LA,
-Kathryn, The Blonde