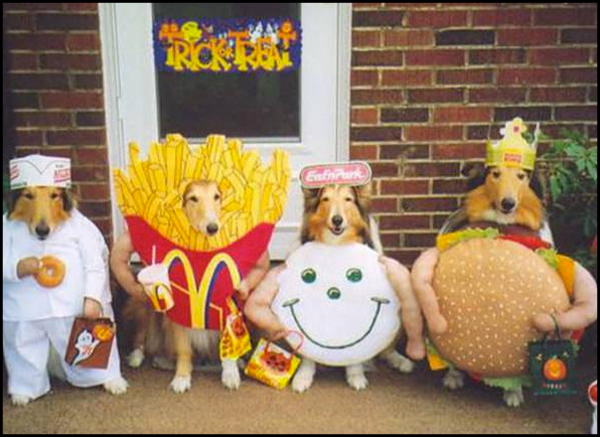 If you have a pet, you understand the amount of love they take from you. They become a part of the family. And as a part of the family, they too want to dress up for the holidays, and go trick-or-treating (for bones)! We know this is a bit silly, but with Halloween right around the corner we thought we would get everyone in the spirit and give you guys a little inspiration for you and your beloved pets!
Prepare yourself… These are all ridiculously CUTE!
If you need a little help finding just the right costume for you and your four legged friend, look no further! Shop some of our favorite silly, but sexy, outfits for you and your pet this Halloween!
Enjoy!

xo,
-Lauren, The Blondette.