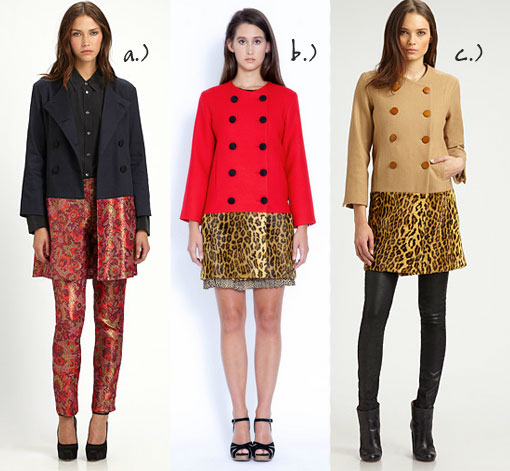 With the release of so many great jackets this season, it is almost a shame to single out just one, but that is exactly what I am going to do! I just stumbled upon the "Combo Coat" from Wren, and my eyes were immediately smitten! This jacket portrays exactly what Fall 2012 is all about this season. Made in LA, this combo wool coat does double duty with its long sleeves, 8 button front, and pockets at the hip.
Try Mixing & Matching: Prints, colors & textures; and the red, I just can't get enough of it. Yeowza!
b.) Wren – Red / Leopard Combo Coat
Really, don't be afraid to mix and match this season, Wren did!
Xx. Jadan Huter