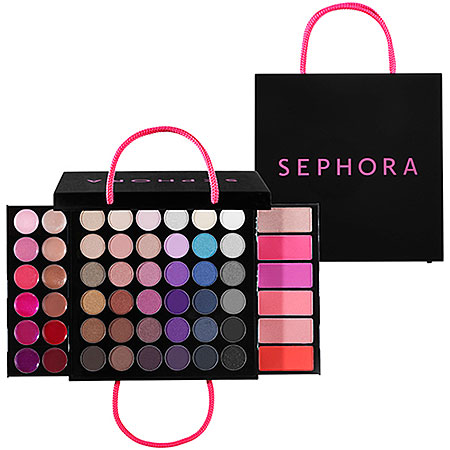 As you know, October is Breast Cancer Awareness Month.We always love a great way to give back and look great at the same time. Sephora and The Breast Cancer Research Fund (BCRF) are donating $2 from the sale of each Perfectly Pink Palette to The Breast Cancer Research Foundation with a minimum total donation of $10,000. I've already ordered mine and I hope you do too. So much progress has been made, let's continue the battle. My purchase is in memory of my mom, who didn't win hers.

If you need a bit more persuasion, the perfectly pink palette is for eyes, lips, and cheeks. It's the perfect way to get cute for an important cause. The limited-edition collection includes an assortment of peachy-pinks for an all-over, rosy glow. It's also a travel-friendly palette shaped like the iconic Sephora shopping bag with BCA pink handles. The set includes 12 lip glosses, 26 eye shadows, 6 blush options. Sephora Collection Breast Cancer Awareness Makeup Palette. $25. ($165 Value)
Love you. Miss you, mom.
xo
Lady Jane, NJ, The Brunette