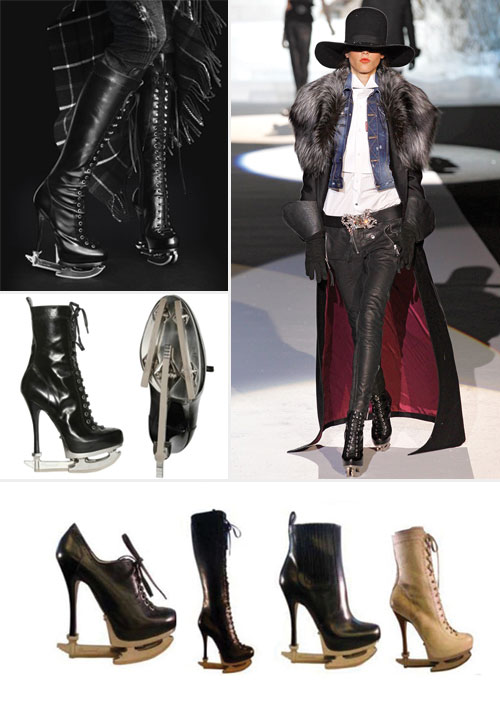 I love the new Dsquared² vintage skate boots from their Fall/Winter 2011 collection. Think…ice skates meet trendy stiletto boots!! These shoes are totally original and so cool; they're the perfect high heels for snow! They're available in a cute black oxford bootie, a white or black tie-up boot, as well as a solid black above-ankle boot.
You'll really be noticed when you're wearing these boots and the high skate platform will make you much taller.
You can purchase them on the Dsquared website, Zappos Couture, or LuisAviaRoma.
– Astrid, Style & Beauty Expert