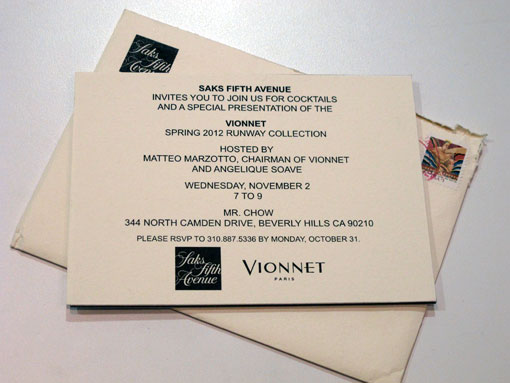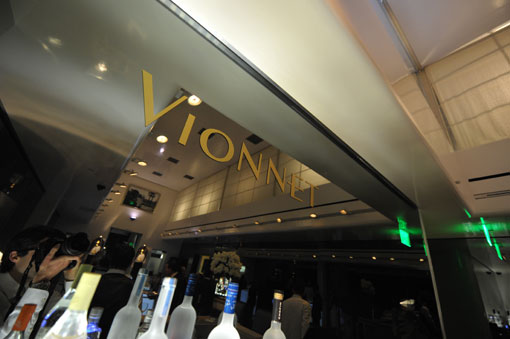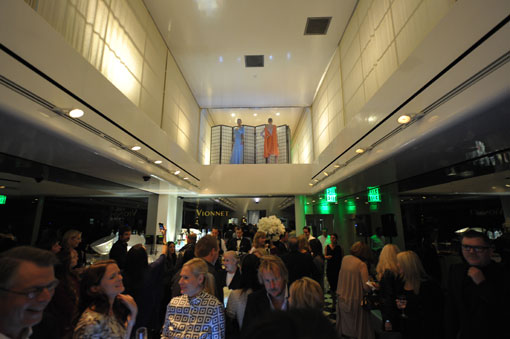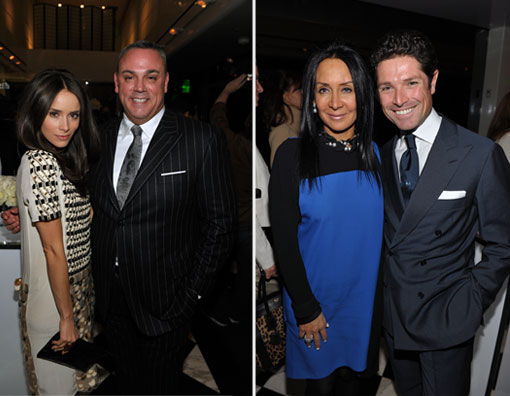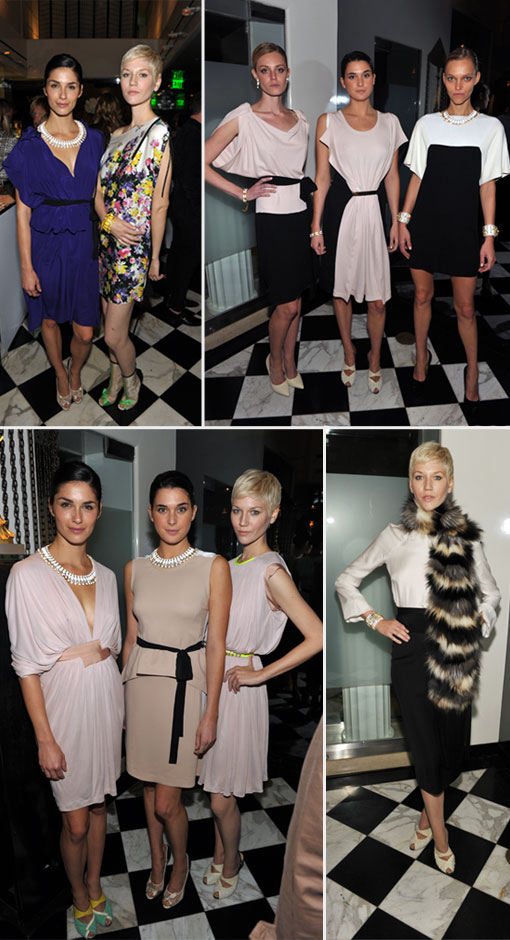 Last week was quite a week in Beverly Hills. LA is quickly becoming the new designer mecca. Saks Fifth Avenue Beverly Hills kicked everything off by hosting a cocktail party last Wednesday night at Mr. Chow's in Beverly Hills. A very fashionable crowd turned out to view the Spring/Summer 2012 Vionnet Collection from Paris, meet the distinguished Vionnet CEO, Matteo Marzotto, the Italian textile and fashion magnate (we are pictured above along with the lovely Abigail Spencer who is with him as well) and the stunning Angelique Soave. The event was an intimate cocktail party and fashion presentation in the über-exclusive private room in Mr. Chow's. It was an ingenious combination of mingling fashion with a bit of drama. Models showcased the line from a glass room above the cocktail reception and then mingled with the crowd.
Let me set the stage. It's been just two years since Matteo (who worked for 15 years at Valentino) embarked (right in the middle of the global recession) on the revival of the famed designer (Madelaine Vionnet) brand known for the invention of the bias cut and famous pleating inspired by Greek statutes. He is still in the process of rebuilding the brand and has just brought in another new design team. I think everyone agreed last week that Vionnet has created an updated vision of the house tradition of draping, color and pleating to appeal to Hollywood tastes while evolving in the right direction. To shop it, Saks is now carrying the line or see more at Vionnet.

So what did we think? The spring collection certainly showed a beautiful range of styles. There were blush nude pleated gowns with jeweled belts, modern dresses in color-blocked brights and multicolored prints. There was also some great looking Vionnet costume jewelry including beautiful crystal statement bracelets for the Spring. That's what The Blonde and The Brunette is giving away. You can win a spectacular Vionnet bracelet courtesy of Saks Fifth Avenue. They are not even at retail yet! Pictured below, it is perfect for next Spring and Summer (or right now) with yummy lemon yellow stones and Swarovski crystals. Valued at $500. To enter:
Send us a quick comment on this article, telling us what you would like The Blonde & Brunette to write about more often, and
Don't forget to like the post.
As always, we will do a random drawing from all the entrants and we'll announce the winner next Friday, November 18th at Noon PST. Good luck. We love doing special things for our readers!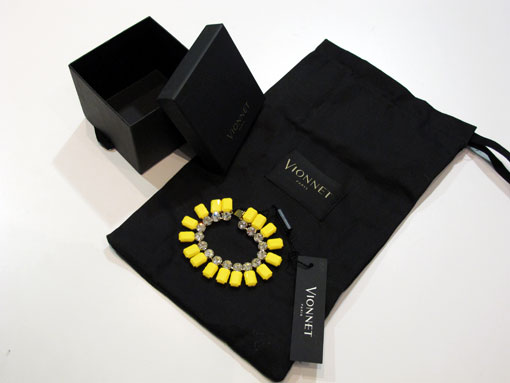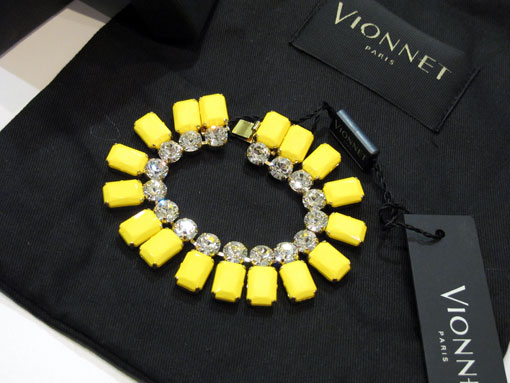 – NJ, The Brunette