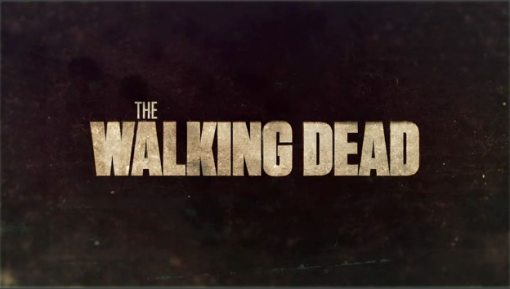 As part of the Halloween experience, I was fortunate enough to work with Universal Studios Hollywood (as NJ mentioned previously) on their incredibly elaborate sets for the last 6 weeks as a Zombie (or a "Walker). It was so much fun! We were put in some of the most elaborate prosthetic faces I have ever seen. From that, I was very inspired.
AMC's The Walking Dead has been a hugely successful television show in the US for 3 seasons. Zombie culture has also been hugely successful in the US for both costume and fashion trends. SO, if you are looking for a last minute costume idea that you could pull off by yourself, here is how you can become a Zombie in just under an hour!
There are a few items you will need –
1. Thrift store clothes and/or last season's gear that you no longer want to keep in your closet
2. Ratty, but practical, shoes like old athletic shoes that you don't mind getting a little messy
3. Fake blood – which you can learn how to make here
4. Dark eyeshadow – grey and black with hints of blue seems to work best
5. Apple Red and Merlot Red lipsticks
5. White facial powder
Here is how you do it –
1. Cut up the clothes in areas that make sense to you and still allow you to wear them. For example, if you have a pair of jeans, cut the sides up so they look ratty, but can still be worn without risk. Shirts are easier to cut up if you cut them while you are wearing them.
2. Take the shoes and roll them around in some dirt or dust so they look as though you have been running around looking for some brains to eat.
3. Once you have the clothing on, focus on the makeup. Apply the darker colors around your eyes and on your lids. Go from darkest to lightest meaning black most near your lids, then lighter blues then fade to grey. It should make you look tired/hungry.
4. Take red lipstick and shade the outer areas of your lips as if you just tore into the most delicious batch of cherries in your life. Spread it around a bit unevenly. This creates the "I just ate a person's face off" look.
5. Use the white powder to further contour your facial features which will make you look even hungrier.
5. Now, the fun part! Get a small spoon and start pouring that stuff all over yourself! Focus on your neck and face so that it drips down your body. Remember that depending on what blood you created, it may need to be chilled first. And, remember it is very sticky. If you are driving to a party, I suggest pouring the blood on yourself once you arrive so you do not have to be stuck to everything. Focus on your neck and face so that it drips down your body.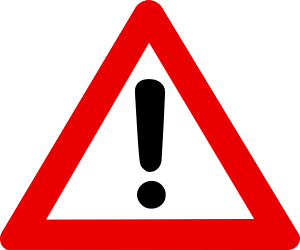 The picture below is me with the amazing prosthetic face. Your teeth will obviously not look like this, but you can still pull it off with the darkness around the eyes, red blood, etc. Here's to a quick, cheap (Hollywood) Halloween! BRAINS!!!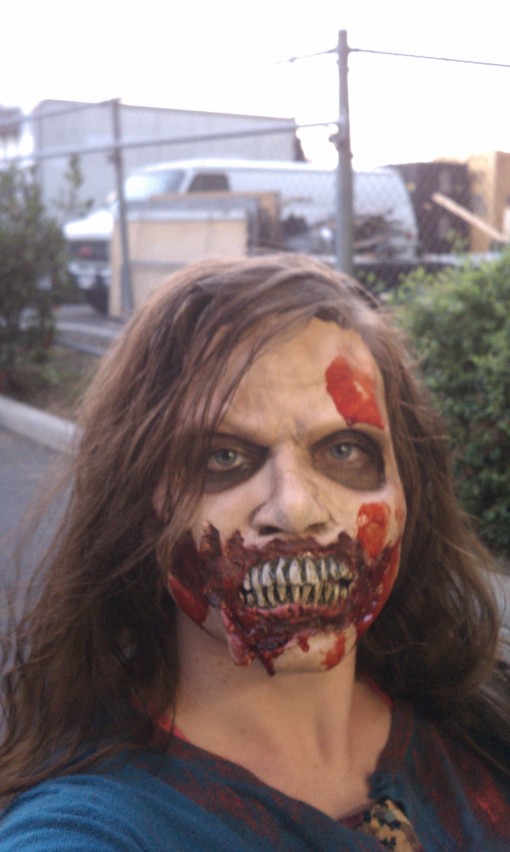 ~Kate, Arts & Entertainment Contributor