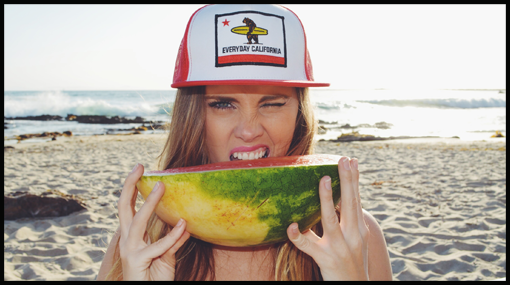 It doesn't take a rocket scientist to understand why California is one of the most sought after and admired travel destinations from people all around the world.
The sandy beaches, iconic coastline and unbelievable sunsets will leave you breathless. After admiring the California landscape, we also have to admire the people who make up this beautiful state. From the relaxed vibe NorCal has, to the carefree attitude of the SoCal natives, California is a "way of life." Not to mention, you can pretty much wear a swimsuit 365 days a year. Doesn't get much better than that! So the B & B did a little jumping for joy in our own backyard. Yup, that's our Jadan and her pals along with that great fella in her life.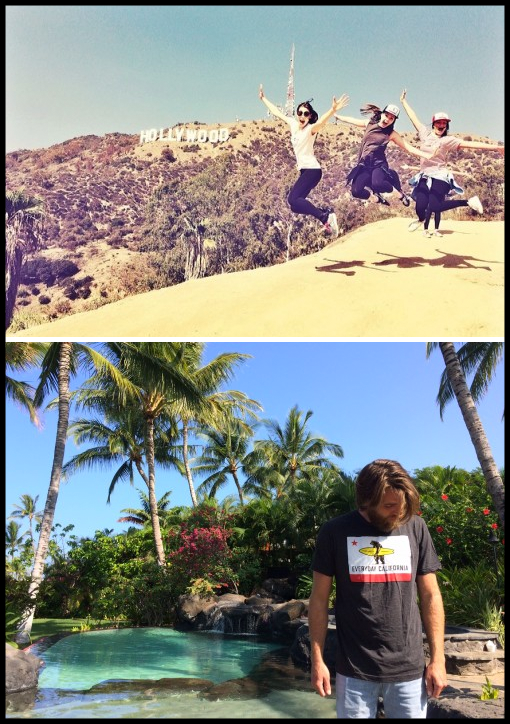 As Jadan always says, "It's almost as if California forces you to live life to the fullest, and enjoy every single day."
This is where Everyday California comes to play! A rising company down in La Jolla which embodies everything California is made of, and puts it to action!

We find our souls in the surf and in the sand, in the sunny days and the palm trees.
We live our dreams and we share them with others. We do this everyday because there are no days off when you're living the dream.
Join us and reflect on who you are.
Believe it. Live it. Wear it.
~Everyday California.
In case you were wondering where Everyday California got their logo : The Legend of Brutus
The "Golden Bear" has been gracing the California state flag for over a century. The bear was modeled after the last surviving grizzly in California. His name was Monarch and it was said he was the chillest bear of his time. Brutus, the "Everyday California" bear you see kayaking, surfing, and doing other action water sports on their apparel is a descendant of Monarch. Wear Brutus proudly, and and let the rich history of California inspire you throughout your day.
Take California wherever you go!
Don't forget! If you're ever down in La Jolla, Ca. Go say hi, and have them take you out for a ride on the water!
Xx. Jadan Huter & The B & B Team