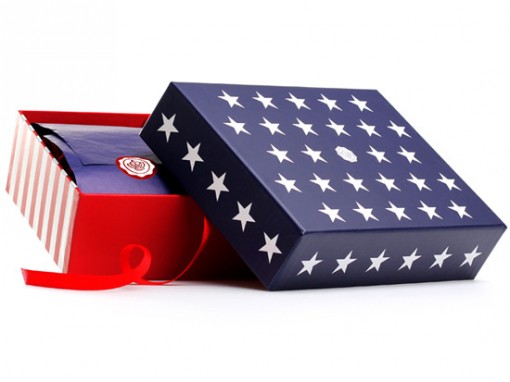 We're seriously obsessed with the packaging!! When B&B's July Glossybox arrived covered in stars and stripes, we couldn't wait to dig in and see what was inside!
Covered in red, white, and blue, as a special edition for The Fourth of July, it's filled with summer essential beauty items. Even better, each July Glossybox arrives with a mystery C Wonder, gift card ranging from $5 all the way to $500! Every box is a winner. That's our kind of fireworks. So let's break it down.
This time round, the box ($21) is loaded with full- and deluxe-sized beauty products that will take you from the beach to a barbecue: Strange Beautiful 2 in 1 nail polish in blue and red, Camille Beckman Platinumé Gold Imperial Repair Hand Therapy, Beautyblender Pure Sponge, and Fresh Lotus Youth Preserve face cream.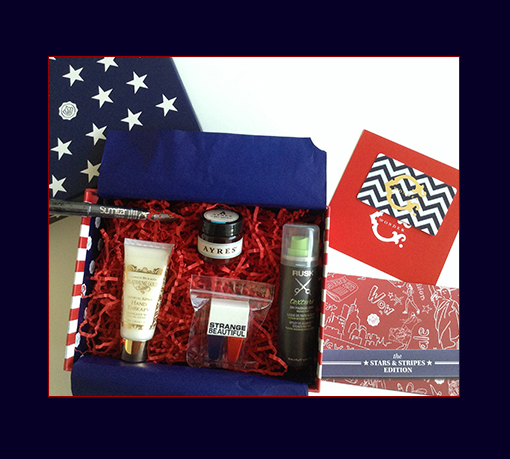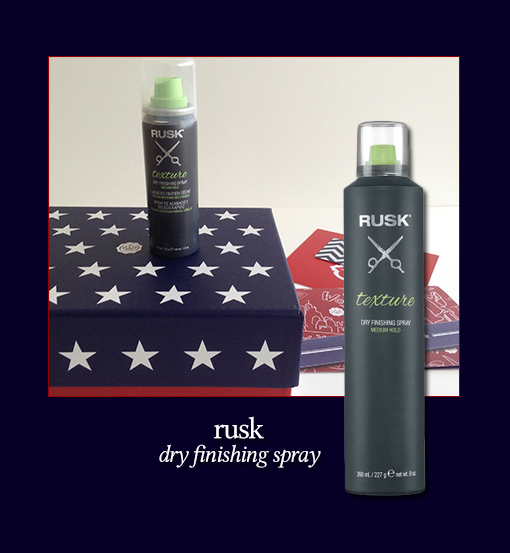 First up, was the Rusk Texture Dry Finishing Spray. This product we used after we blow dried our hair, before we started styling. It's perfect for adding a bit of texture, and we loved that it gave our hair some extra volume as well! This is the perfect pocket-sized touch up for an instant boost of shape and texture for those hot summer nights. It also smells awesome and is perfect travel size.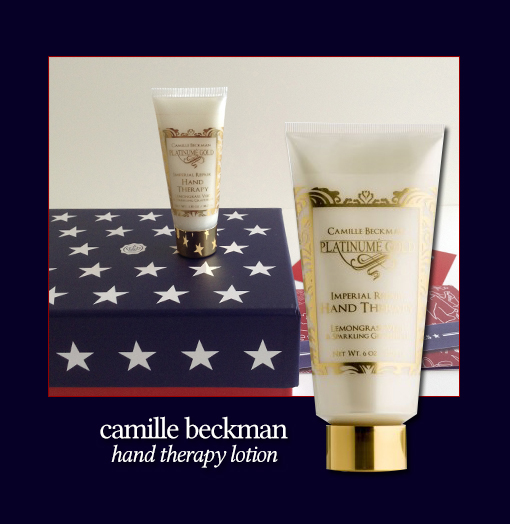 Next, we spotted the Camille Beckman Platinume Gold Imperial Repair Hand Therapy. After opening the lotion, we instantly inhaled the heavy scent of lemon and an almost citrus flavor coming from the bottle. Once we applied, we were happily pleased with the hydrating and softening effect it had on our hands. It is also a gluten-free lotion made with natural botanicals like sweet almond oil, grapeseed oil, and the brands signature herbal complex.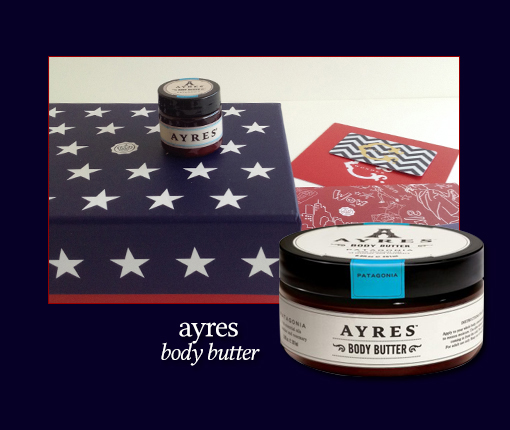 Moving on, we kept with the lotion theme, and tried out the Ayres Patagonia Body Butter. This little bottle is specially formulated to tackle skin's dry patches with all-natural enriched herbal extracts and vitamins. It is infused with hints of jasmine, rosemary, and lavender and leaves a nice subtle smell on your skin.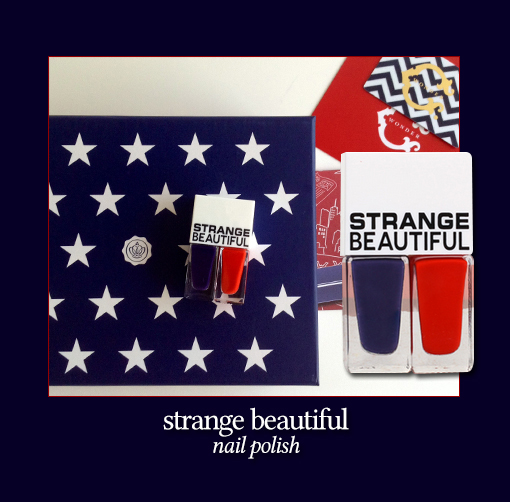 Next up, we checked out the StangeBeautiful Colorbloc Polishes. These cute little nail lacquers go along with the special Fourth of July edition box. The two polishes are perfect to rock over the long holiday weekend, and are the perfect pop of color to set off any outfit. You can rock them one at a time, or as the perfect pair.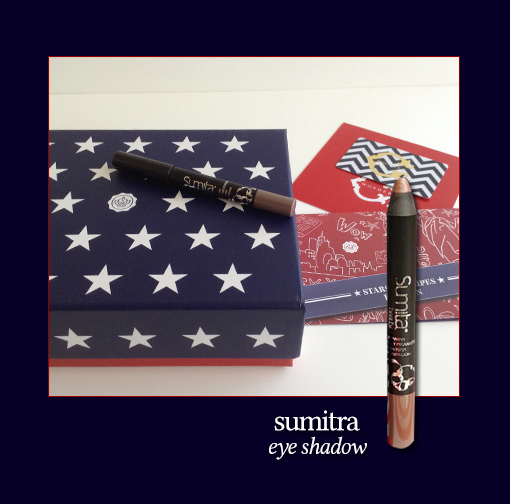 Last, but not least, we tested the Sumita Beauty Champange Eye Shadow Pencil. This is honestly a great color, and is the perfect finishing touch! It has just enough shimmer to catch the light to make your eyes pop, but is still subtle enough to wear on a daily basis. It's in a flattering golden shade offers a hint of sparkle, and the best part is, it wont smudge or smear.
If you're a beauty junkie like us, check out & sign up for your own monthly subscription, HERE. If you hurry, you can grab a July box. Be sure to redeem your mystery gift card valued between $5-$500
at any C. Wonder location or online.

xo,
-Lauren, The Blondette.