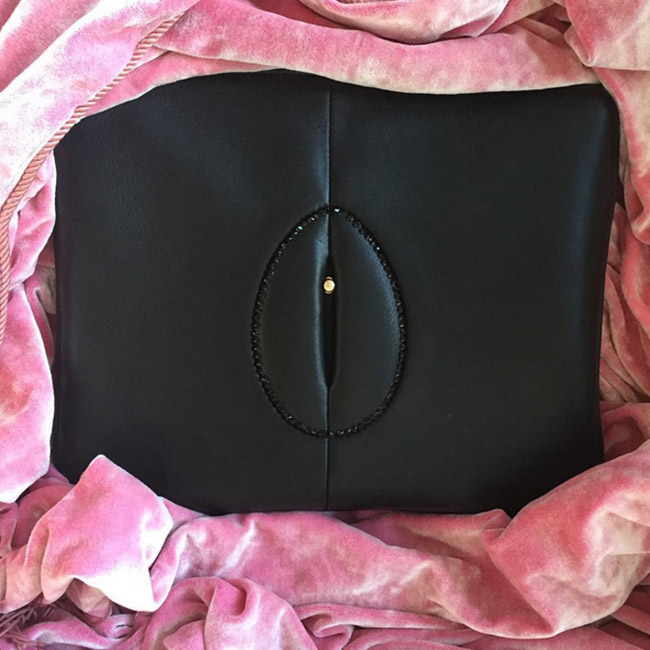 A good friend of mine who is a very famous Hollywood actress gifted me something over the holidays that everyone has apparently been talking about and now I am part of the conversation — the outrageous DAMNsel bag. I honestly didn't know exactly what it was. However, also know in fashion circles as the Pussy Pouch it was apparently designed to combat "manspreading." Everyone from Beyoncé (but that's not who gave it to me) and those fab Beckerman Blog girls to model Andreja Pejic, who was spotted backstage during NYFW with one, are apparently practicing a bit of girl power. You know me. I just had to find out the backstory on this—and share.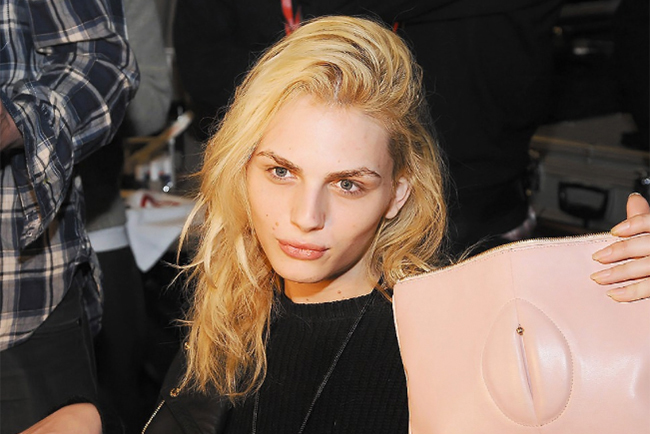 First. Take note. The DAMNsel designer, Rachel Feinberg (below) has quite the pedigree and is also a hometown LA babe. Cut to NYC and going to Parsons for fashion design as well as also studying at the esteemed Central Saint Martins in London. Let me connect the dots or train stops. How do you get around quickly in the Big Apple? The subway of course. And what happens on a normal morning on the F Train? Rachel found herself weighed down by three bags and a winter coat. She quickly locates an empty seat, beelines to it, and sits down with a sigh of relief. Without much thought, she crosses her legs, places her purse on her lap and takes out a book she was reading. Rachel looked up from her book, (who doesn't?) to survey the commuters around her – each women, herself included, sat with her purse on her lap with legs either crossed or tightly closed. We all know, it's not the most comfortable way to sit, but unconsciously we've been taught to be small, cover our laps and protect ourselves. Meanwhile the majority of men sat with relaxed limbs extended in all directions. Hence the term "manspreading".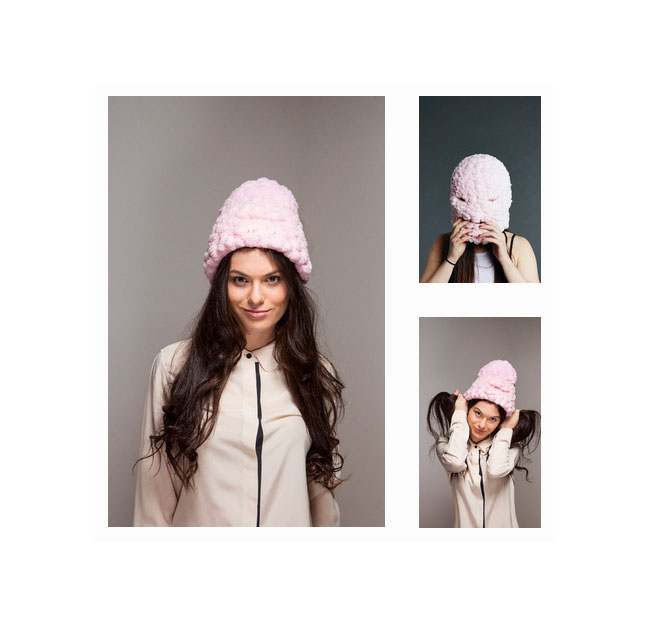 Lightbulb (design) moment. As a feminist and proud of her body, she decided to literally start a whole new accessories and body conscious dialogue. That led her to create the DAMNsel handbag line which celebrates girl power and our rightful place as "the center of the universe." The rest is history and some breakthrough design.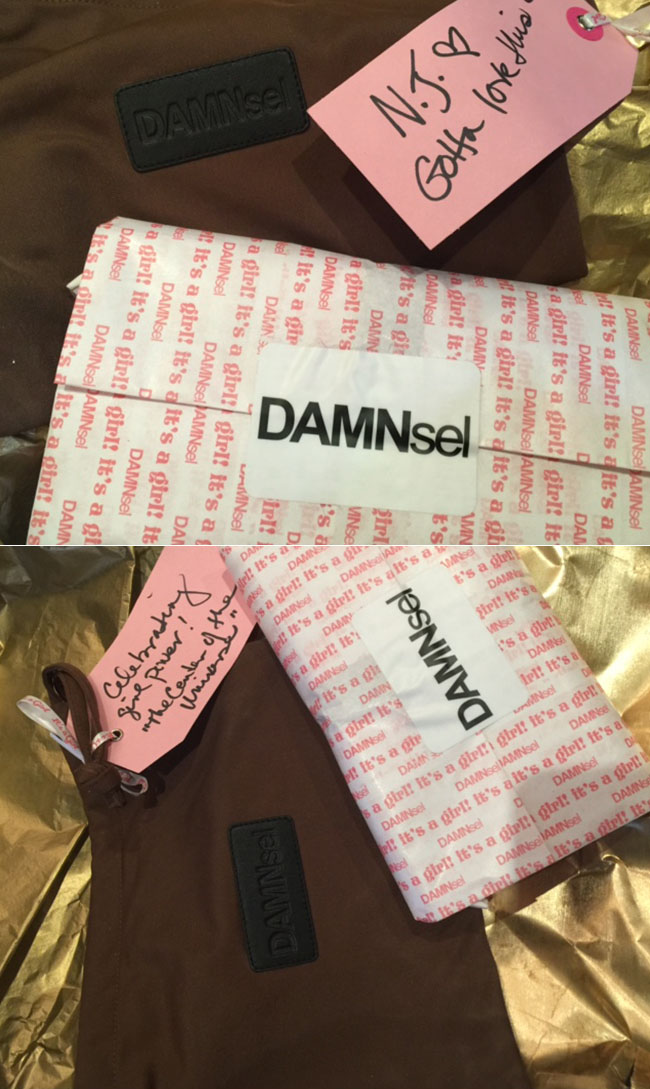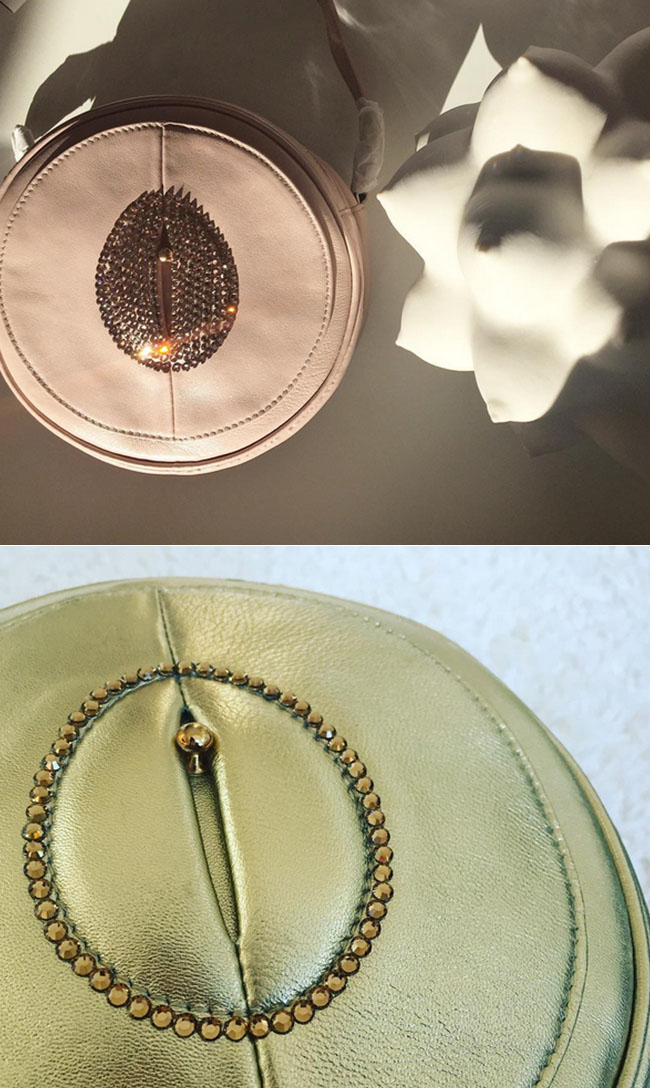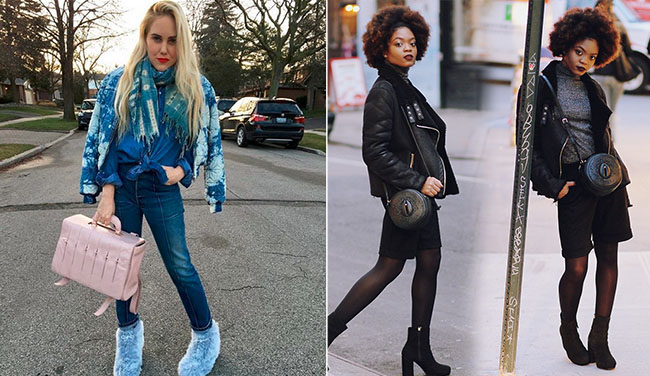 If you're not ready to be quite so daring, Rachel's "pleated" original (on the left) is a more subtle take on the same theme with everything from clutches, crossbody bags, briefcases, and backpacks which one of the Beckerman cutie is showasing on the left and actress Alicia Nicholls sports on the right.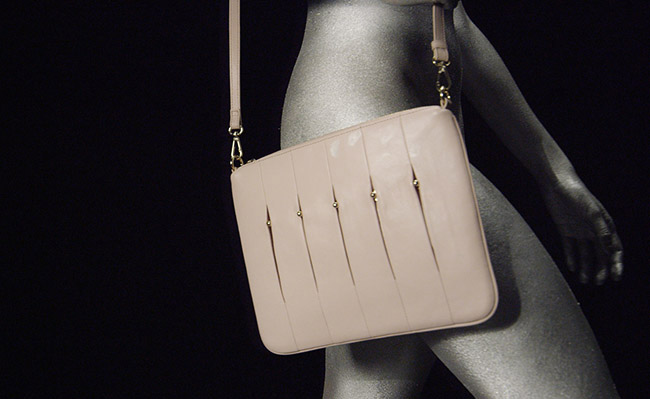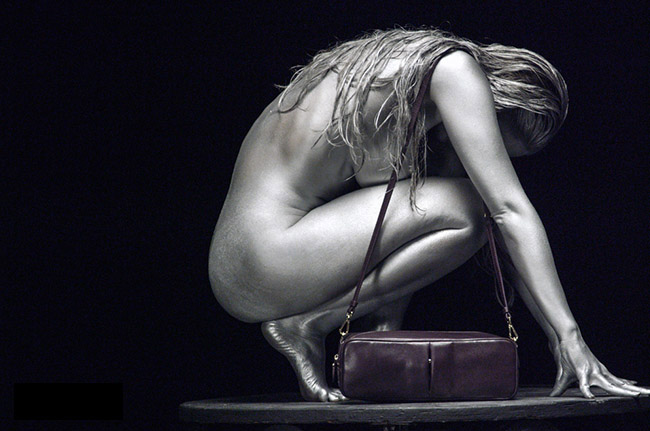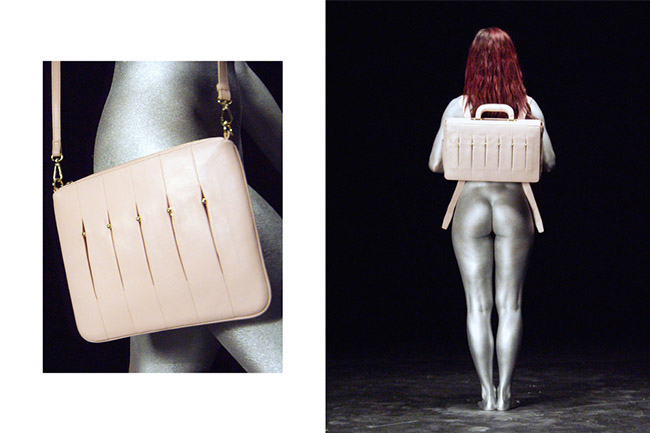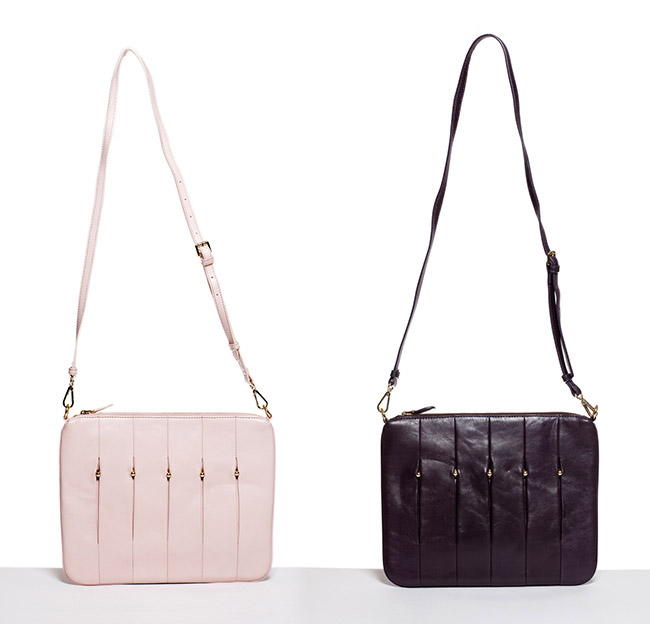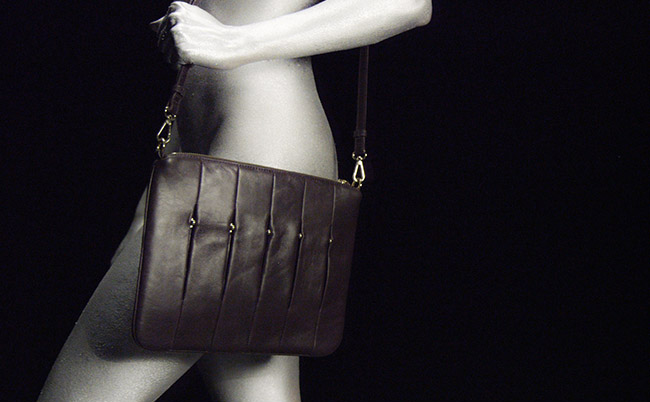 This is just the beginning of the DAMNsel journey and Rachel Feinberg has now expanded into a quirky gender-blurring apparel line with her peoplewear line. We can't wait to see what's next.
xo
NJ, The Brunette