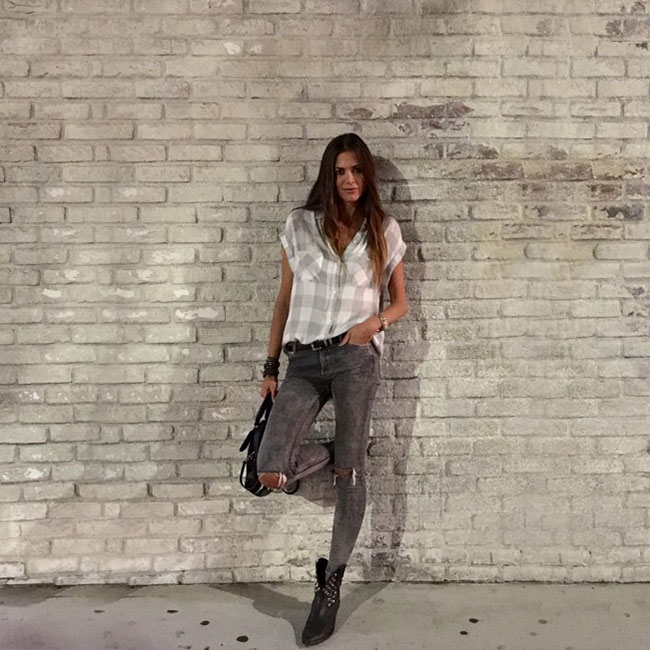 I just had the biggest treat. Last week in L.A., I was lucky enough to have a sit down interview at Soho House LA with Rails designer and Founder Jeff Abrams. Founded in 2008, Abrams, a Los Angeles native, started the line with a single hat. Today the very beloved, famed Rails women's line has a global following with its unique blending of Southern California causal comfort with a sleek, sophistication. The result is a relaxed yet refined collection that draws on influences from International travel to metropolitan living. I'm a fan along with other celebrities and taste-makers around the world. Read on. Jeff gives me the inside scoop. You'll soon be a fan too.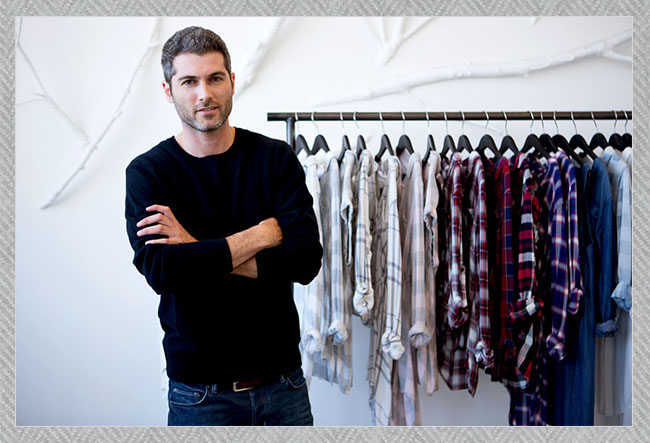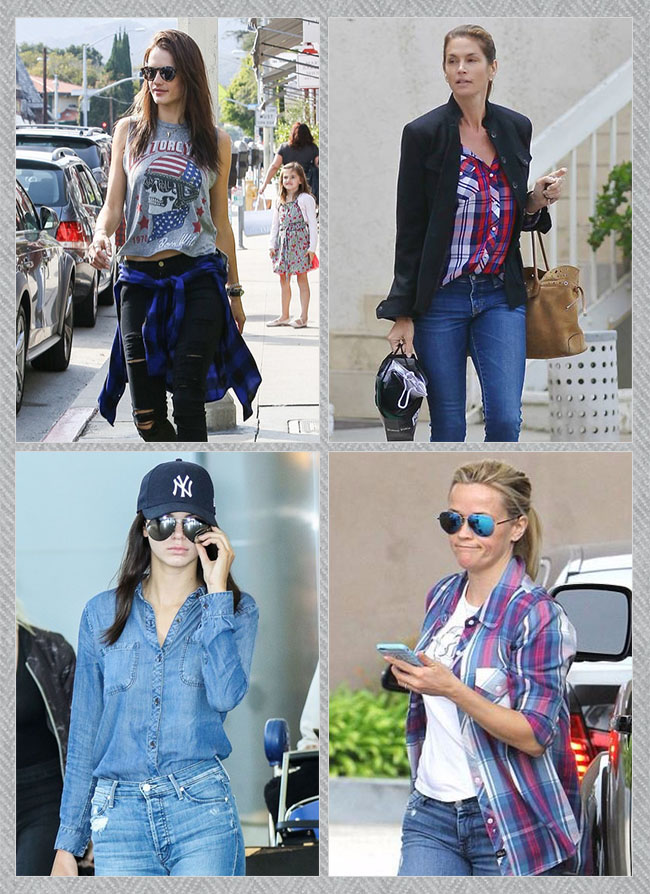 Astrid: You're known for your special fabric blends, what is the secret of your fabric? It's so soft. I even love to wear it when I am traveling with a tank top underneath and it's so perfect for on the plane when it is a little cold and you still look fabulous when you get off 😉
Jeff: I wanted to make my shirt(s) very special and I went to China and made my own fabric. It is 100% Rayon. It is super drapey, feminine, and soft. The shirts are then designed as classic styles you can wear every season. It is a very relaxed fit. The fabric just hangs and it not a super tight feeling — and is very comfortable.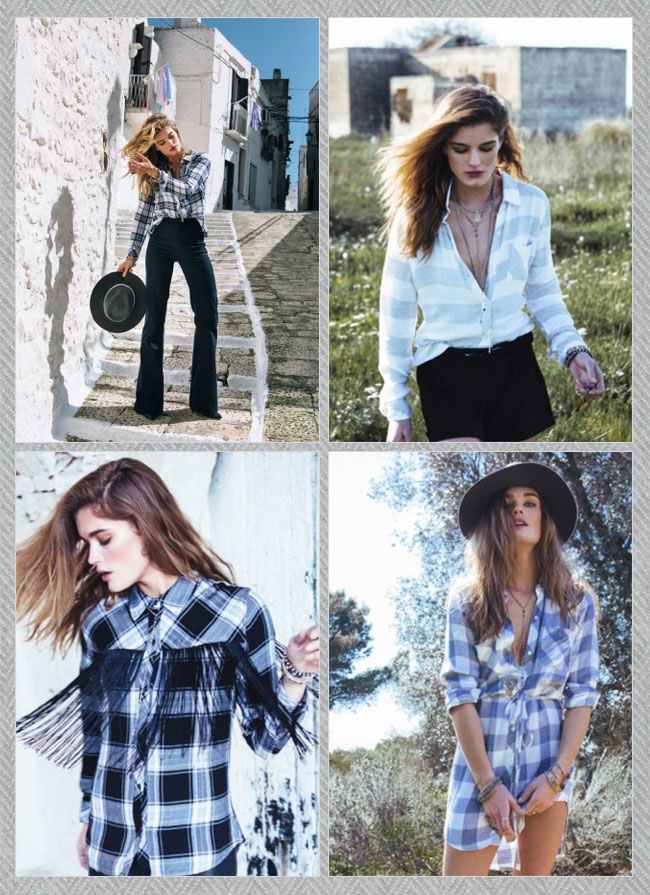 Astrid: When you see someone wear a Rails shirt on the street, what do you feel? Is it the same feeling like a musician hearing his song on the radio or in a club?
Jeff: (Laughter) In the beginning it was really exciting and as time passes I see more and more people wearing it (our shirts) and, of course, even more exciting when a celebrity is wearing one. But, it means more to me when a regular girl just goes and buys the shirt and spend lots of money on it because she really fell in love with it.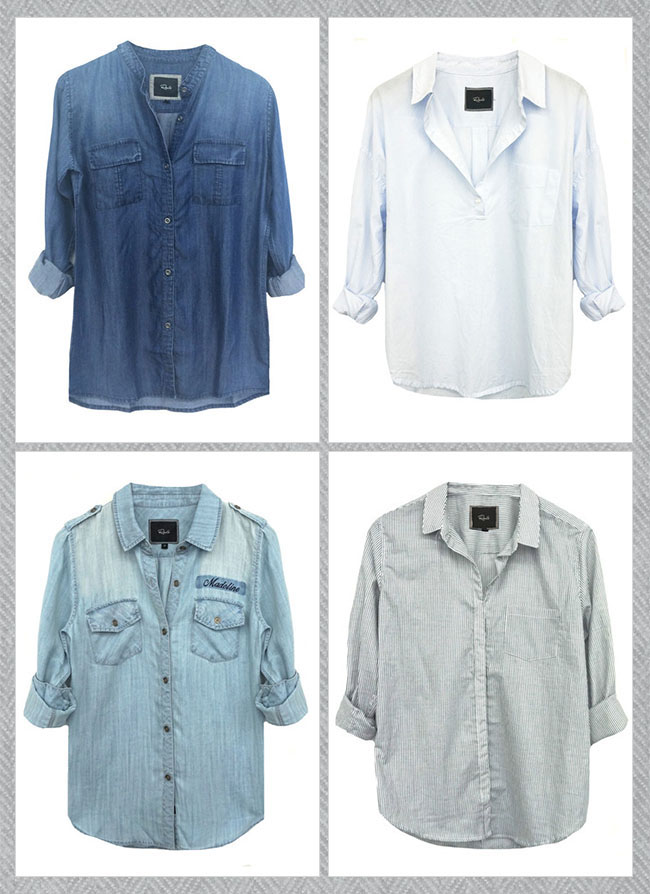 Astrid: Do you think you have a signature piece or an investment piece from your collection? Does it change by season?
Jeff: The Hunter shirt (the ultra soft button checked shirt I am wearing in most of the pictures) because we do it every season in different colors and there are some that are recurring. It is truly a timeless piece. In winter or during Holiday we have warmer colors then summer.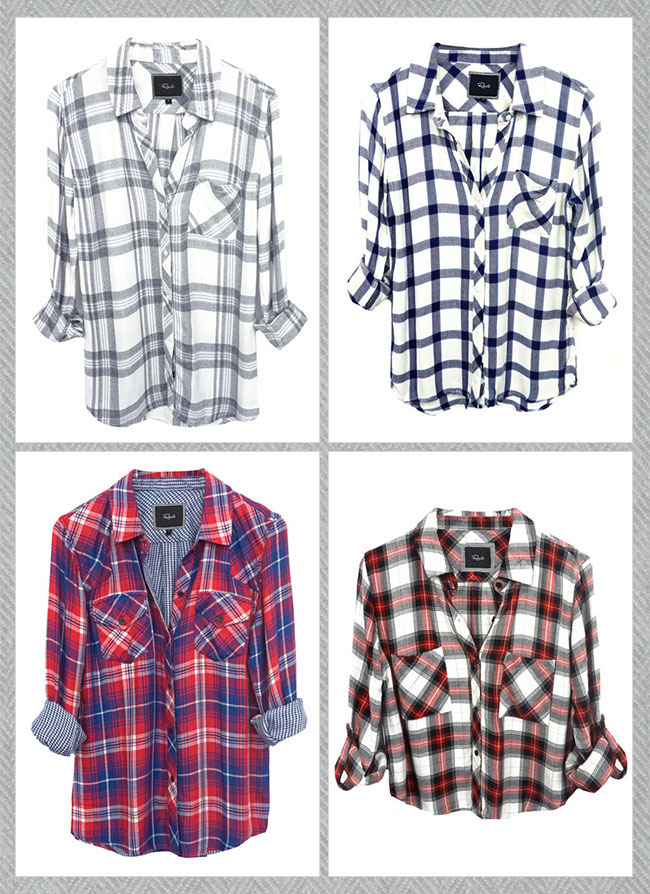 Astrid: Do you think you have a "Rails Girl?" A style, a type of woman that personifies the brand?
Jeff: It is someone who is paying attention to what is happening in the fashion market, cultured and traveled, adventurous. They like to go out and do things. They are educated women. Somebody that likes to be casual and active but also knows how to be sophisticated and refined at the same time.
You can wear it during the day to work and at the same time at night. Rails is meant to seamlessly fit in with that lifestyle.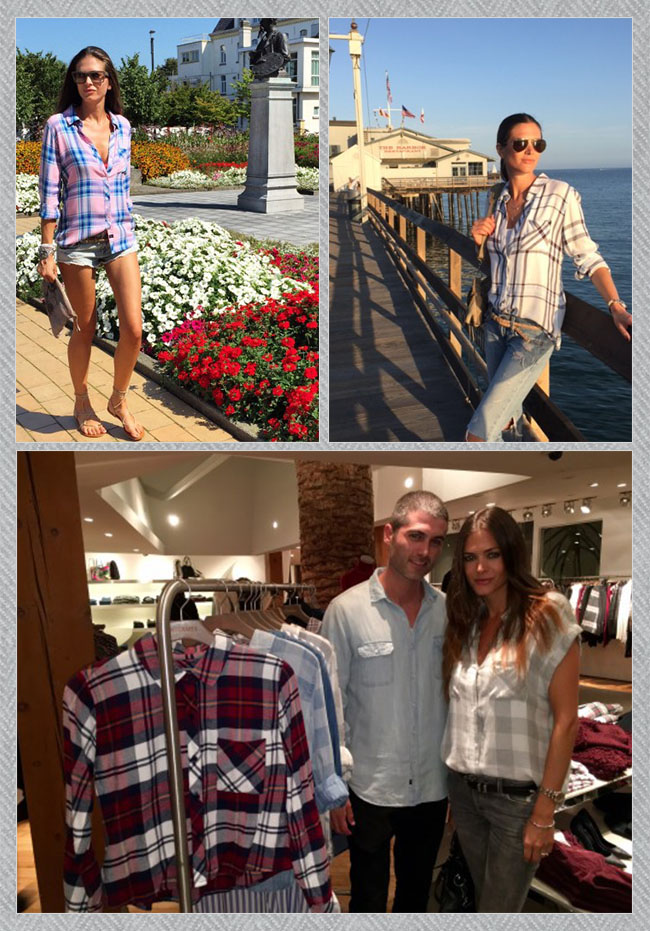 Astrid: What is your target audience for the Rails shirt?
Jeff: We have a very wide range. Somebody in their mid-twenties to mid-thirties but then again we see we have a lot of very young customers because they see it on all the celebrities like Taylor Swift, Alessandra Ambrosio, Cara Delevingne…but also a much older audience. When you are a little older you wear it a little over-sized and it is a relaxed shirt and you don't need to have the perfect body to wear it. So it is a little bit of everything.
Astrid: So we always ask, who's your favorite blonde or favorite brunette?
Jeff: Alexa Chung is cool (Brunette) but I also like local people with a huge fashion sense that are creative and interesting and don't necessary have a huge following on Instagram.
To check out some of mine and Jeff's favorite pieces, shop his collection below!

xo,
-Astrid Bryan.