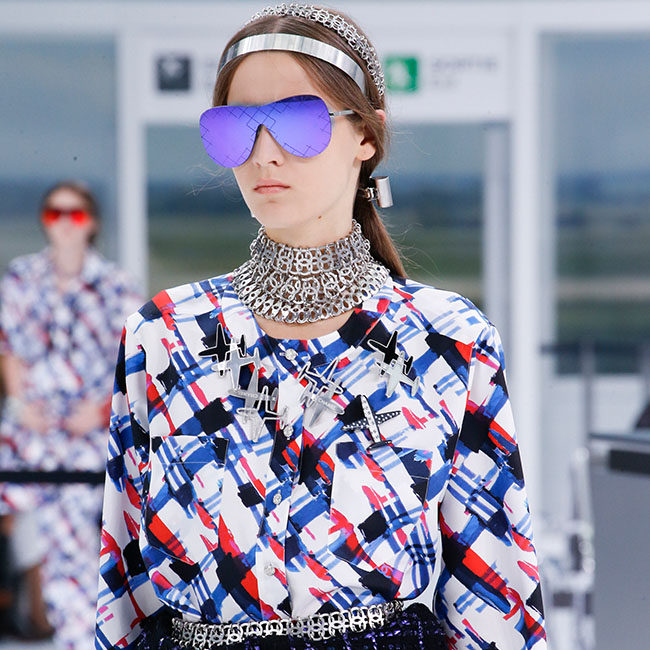 Now that all the fashion fairy dust has settled, we couldn't resist looking back over the month-long marathon of fashion weeks to select our top six accessories for SS16. After all, accessories are our biggest lust. We used the SWAG (silly wild-ass guess) method but let us know what you think or send us your predictions. We'd love to know. Here we go.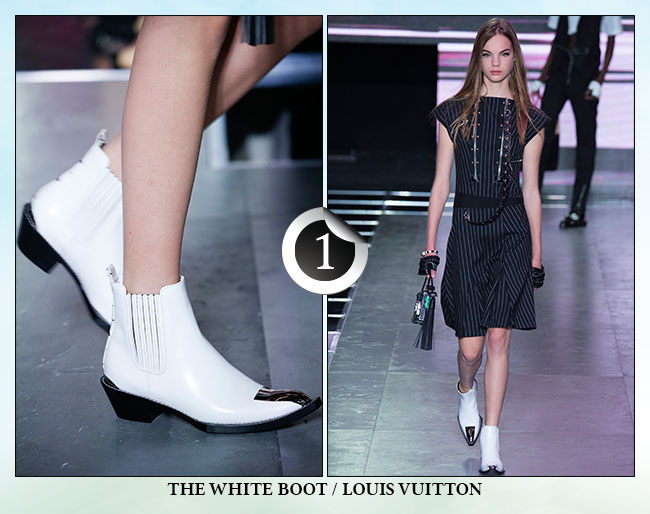 This is such a refreshing change and so obvious. Why didn't anyone else think of this before! White boots for spring. Dang! Pair it with black and you've got a winning look.
I saw the Chanel tiaras and barrettes up close on the runway on Kendall Jenner. This was the look of the show between new-age tiara, and stunning barrette, perfect for a double ponytail, and the sequinned top (which is available by special order for $50,000). In the showrooms and they were being ordered along with the follow-up techno-princess tiara the next day at the Louis Vuitton show. Love it. We might not be able to wait until next Spring for one of our very own.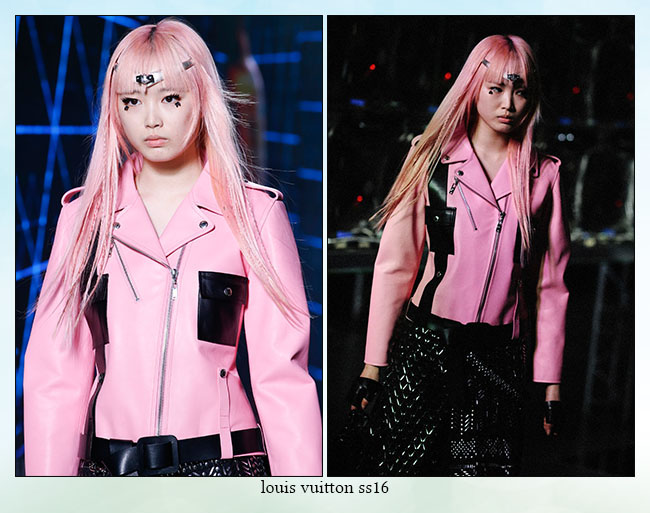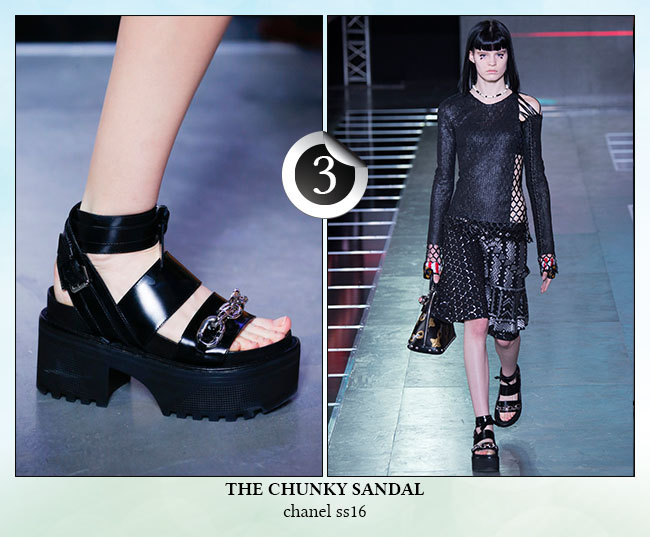 We're smitten with the chunky sandal and the many ways it walked down the runway from chain embellishments to you guessed it— at Chanel – lights. Don't forget your white socks. Silver sandals were another big hit in Paris.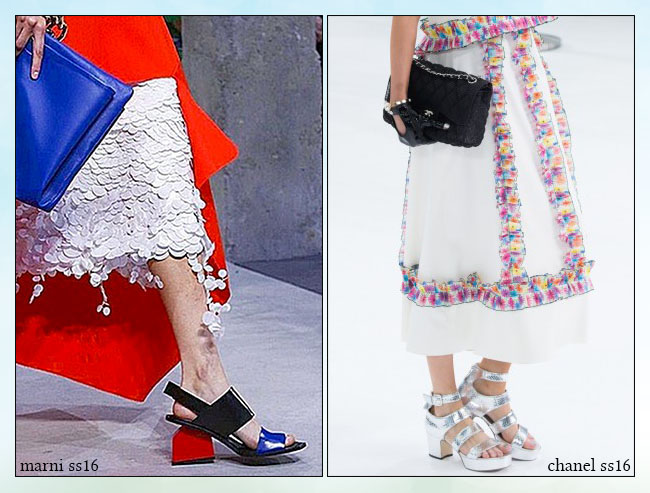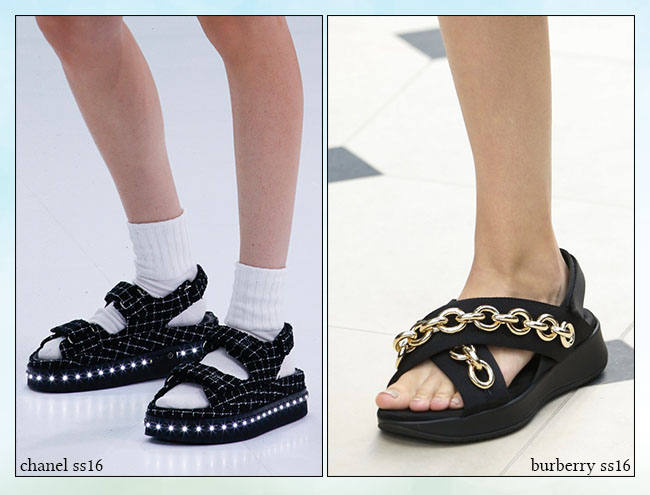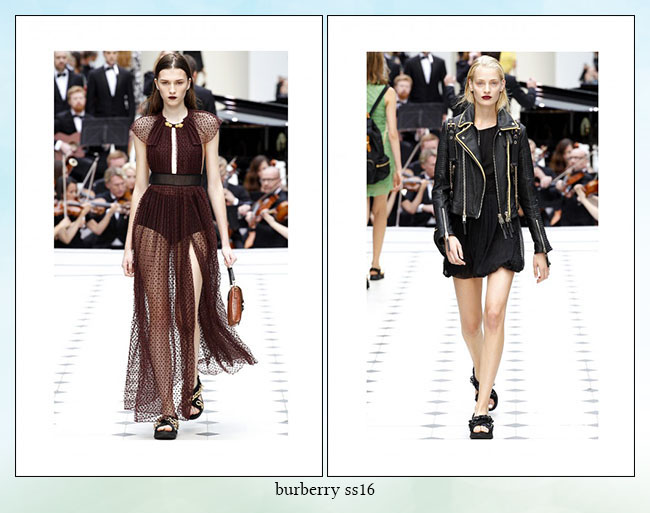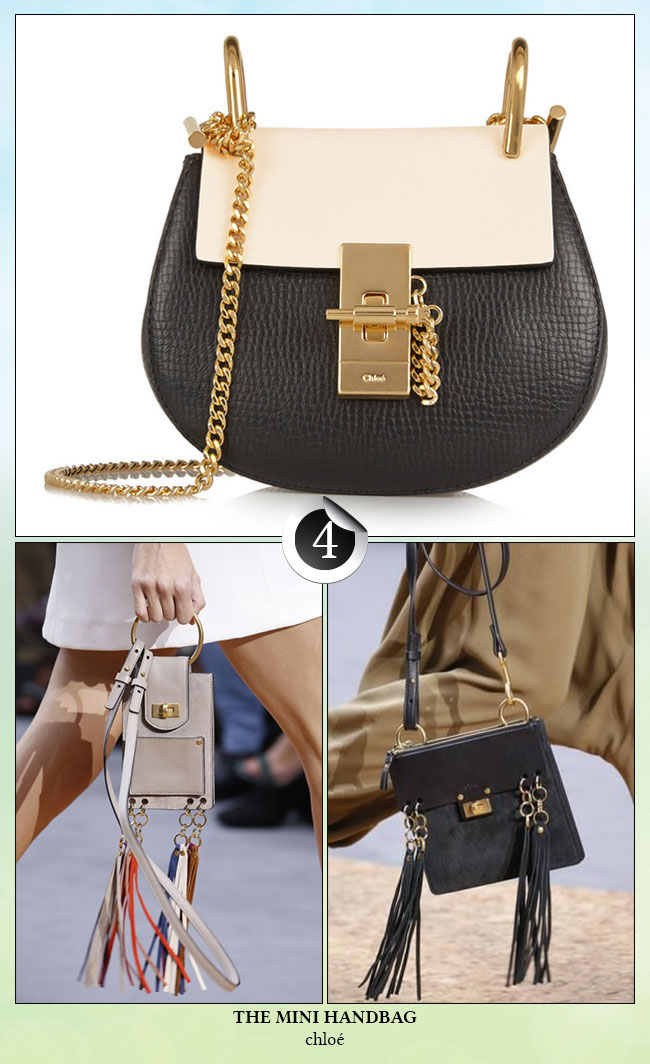 The mini handbag is here to stay and only getting more adorable. Chloe and Burberry are at the top of our list. We love the new take on the fringe accent. This trend just won't die.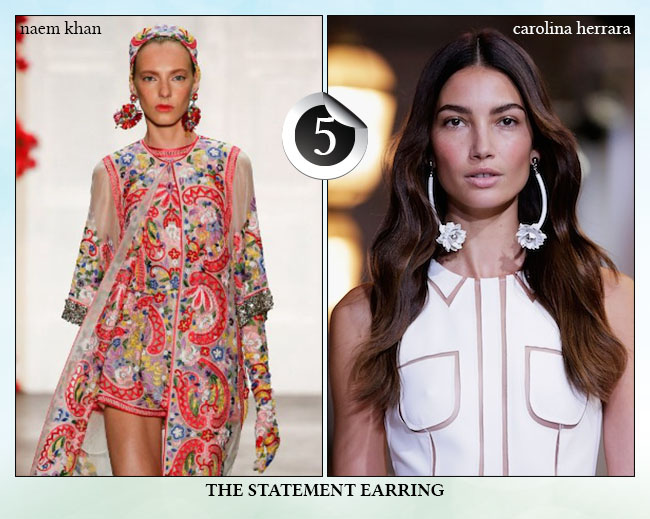 Oh, yeah. B-I-G earrings are back. Have fun with it. The more outrageous the better.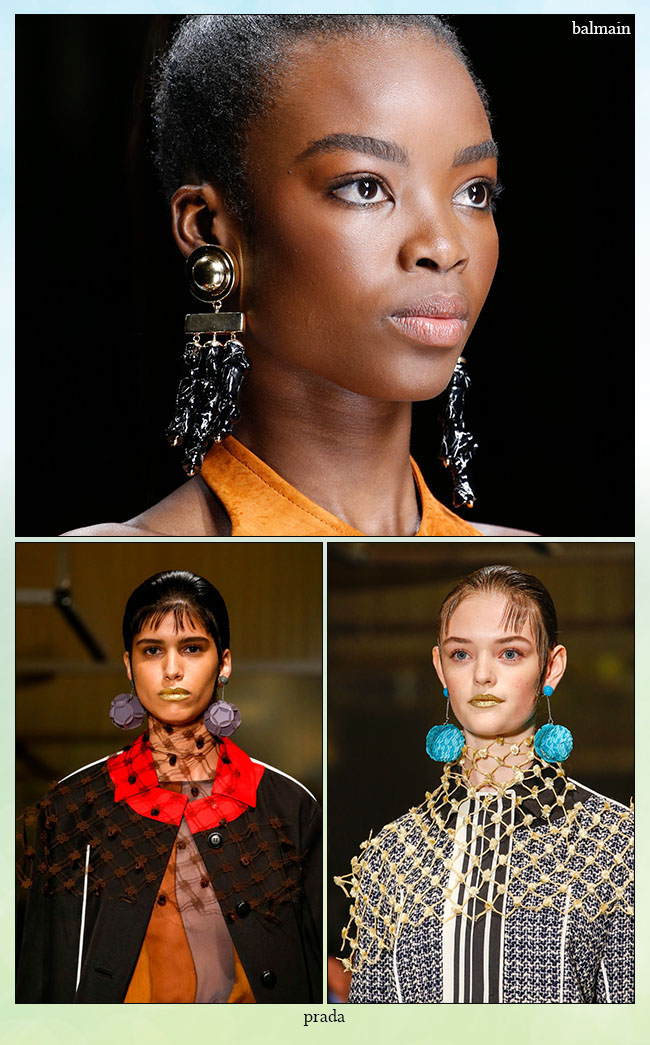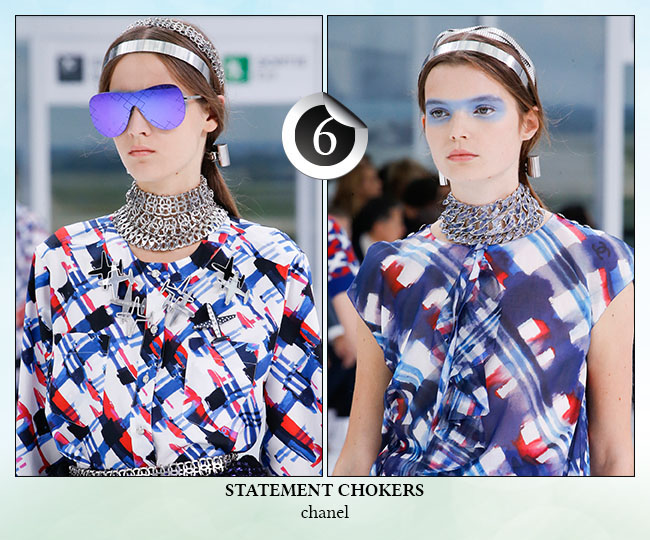 I have always loved a choker. The bigger the better. They're b-a-c-k. Layer them this time or do a more delicate twist. Everyone's been obsessing with the many versions that went down the Dior runway. We also have to take a moment to reflect on the Chanel sunnies. They should be on our list too. Reserve your pair now.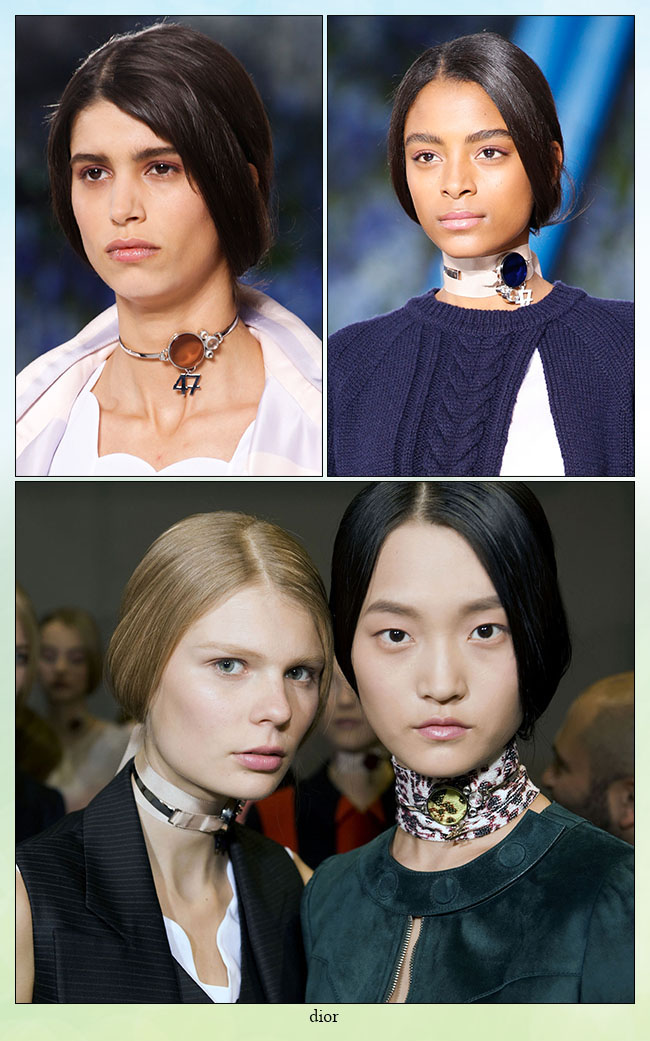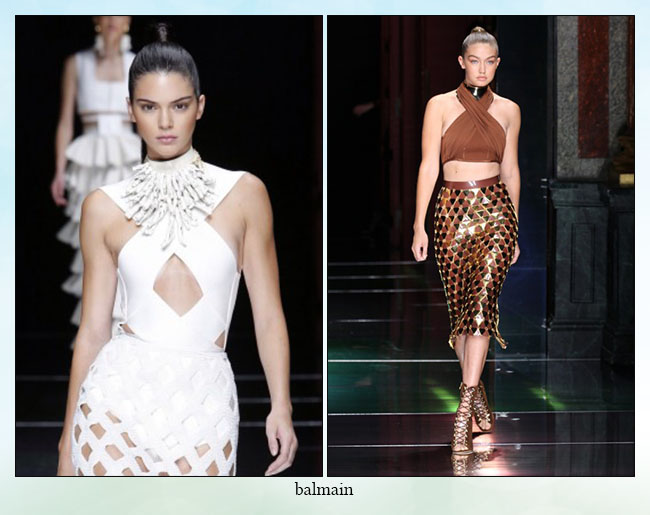 With Love From The Month Long Fashion Week Marathon
xo
NJ Goldston, The Brunette with An Assist from Jadan Huter