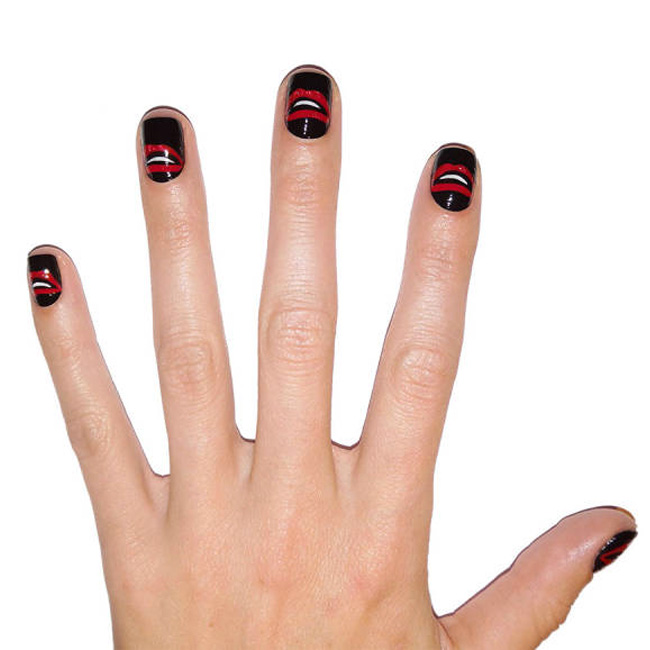 Now that nail art has taken over the world, we've been seeing nail art for every occasion imaginable. From birthdays to Valentines Day, St Patty's Day, and Christmas, to your dog's birthday, and even your best friends wedding (true story). There is ALWAYS a reason to personalize your nails. As Cady Heron from Mean Girls said, "Halloween is the one night a year when nice girls can wear whatever she wants, and nobody can say anything about it." The same goes for nails, so since the most obvious holiday is almost upon us, we thought we'd bombard you with a whole lot of Halloween nail-spiration!
If you're looking for some cute or yummy Halloween nail-spiration we've got some from candy corn inspo to…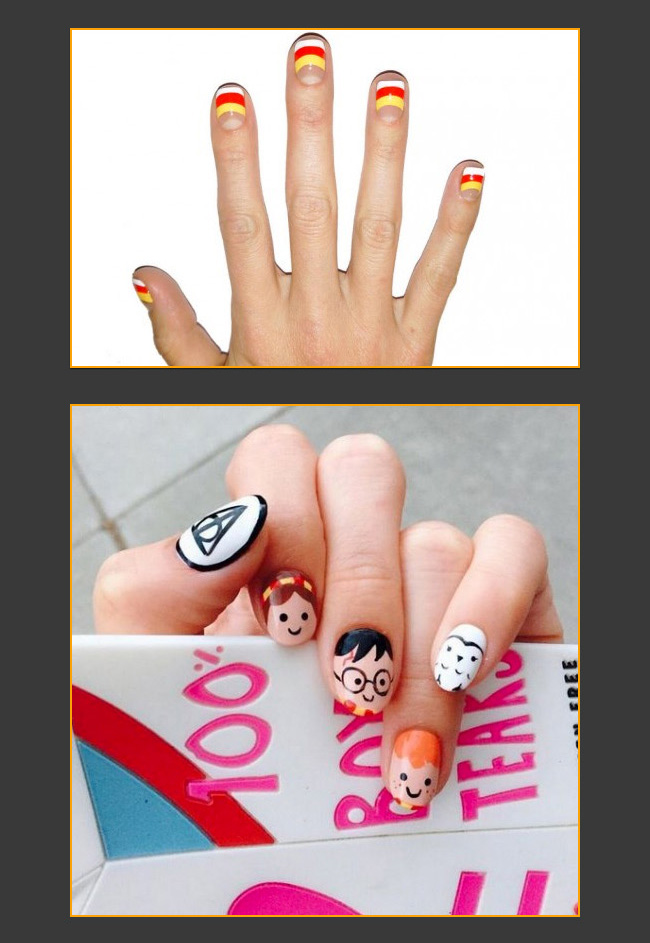 …Obsessing over these Harry Potter nails to funny mummy to Tim Burton Beetlejuice, Corpse Bride and Edward Scissorhand's inspo…
to white mummy wrapped digits (an NJ favorite since she only wears white) or if you're looking for some creepy nail-spiration..
to some spooky nail-spiration :
Tip: Most of these nail art ideas work best with a gel polish. I know I know. People talk about how gel manicures wear down your nail beds, but let's be honest… Nobody's ever going to be talking about how strong your nail beds look, they're going to be talking about how BOO-tiful your manicure is!

Xx. Jadan Huter