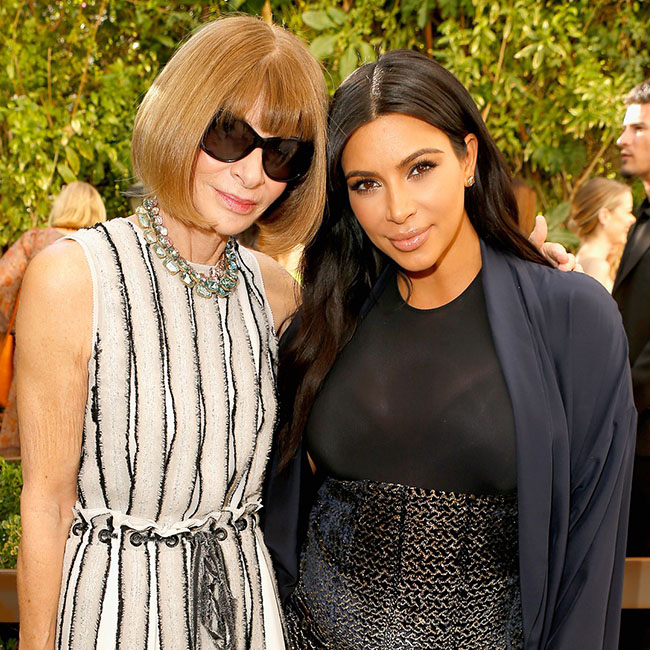 Tuesday afternoon in West Hollywood The CFDA /Vogue Fashion Fund hosted its annual runway show but this time with a twist. Hosted by Anna Wintour, Kim Khardashain West, Kanye West, Amazon Fashion Director Cathy Beaudoin, and Vogue's West Coast Editor Lisa Love, rows and rows (and I mean rows) of A-Listers along with me were happily seated at the iconic Chateau Marmot (basically one of the go-to LA fashion venues) when the tables seemed to turn. Vogue Fashion Director Mark Holgate informed the crowd that only 10 days earlier they had completely scrapped the model line-up, pivoted, and changed plans opting for "authenticity and realness in fashion." Translation. Choosing models and a presentation as real as the designs — translation— how the consumer might actually wear the clothes. This was a eureka or "a-ha" moment encapsulated in the tidal wave of change that's certainly happening in the fashion world right now. Think Gucci. So hats off to the Vogue team and Lisa Love (who when it was her turn to speak said she was going straight for a whiskey versus a white wine right after the show. I don't think she did but we all understood this had been the true definition of a time crunch paired with pulling a rabbit out of a hat).
From my seat, it all seemed to go off without a hitch as the ten finalists in the competition were able to showcase their work for the judges one last time before the November 2nd awards ceremony. I have my favorites and I think Jonathan Simkhai is one (and we chatted after the show about his work), but honestly, what is so exciting about this showcase is the energy in the new work. It's all about fostering and helping new talent and it was in evidence in spades. I am excited to see where they all go in their careers and I can't help but root for them all to succeed no matter the outcome. Read on to see a bit of the fashion parade and the new designers. This is what makes fashion exciting. Possibilities. Lots of them.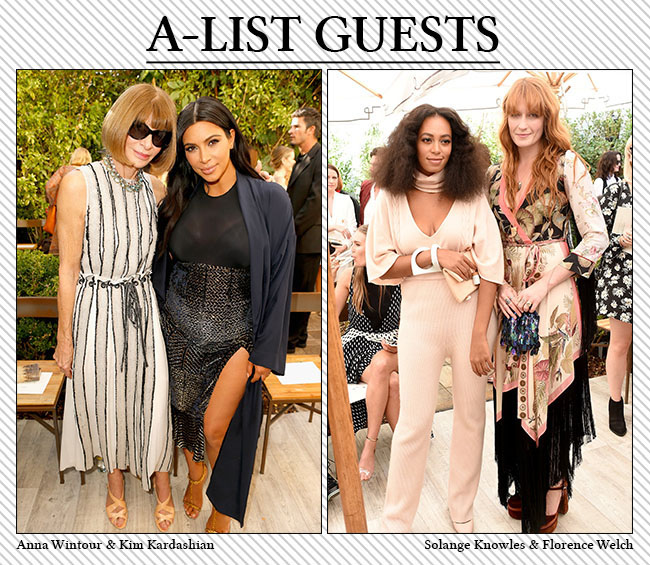 Fashion was front and center but with the a bit of the LA laid back approach. From expectant moms Kim Khardashian West and Christy Teigen looking stunning in figure flattering looks to Solange Knowles in a stunning jumpsuit, Jaime King going a bit more formal in a Monse dress, Nikki Reed doing a wide brimmed hat (very LA), to Lily Collins in a beautiful Gatterina Gatta, everyone wowed. I opted for Dior ready-to-wear in a sequinned embellished white shirt and 'new look' wool fringe skirt but I have to admit, I loved seeing how wonderful the entire group looked. So many of these women inspire me.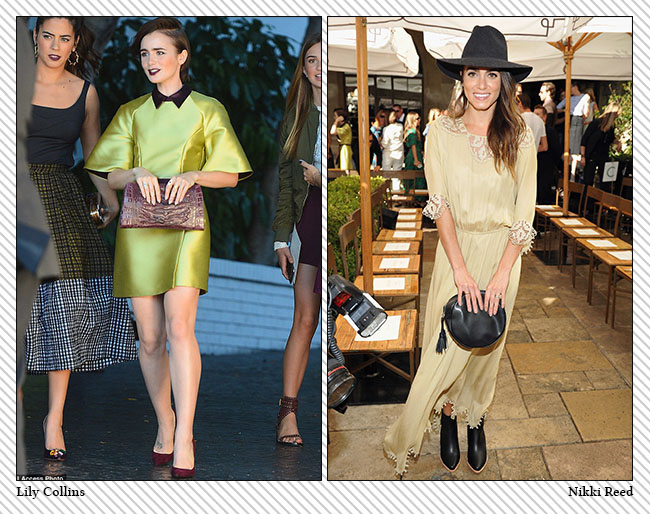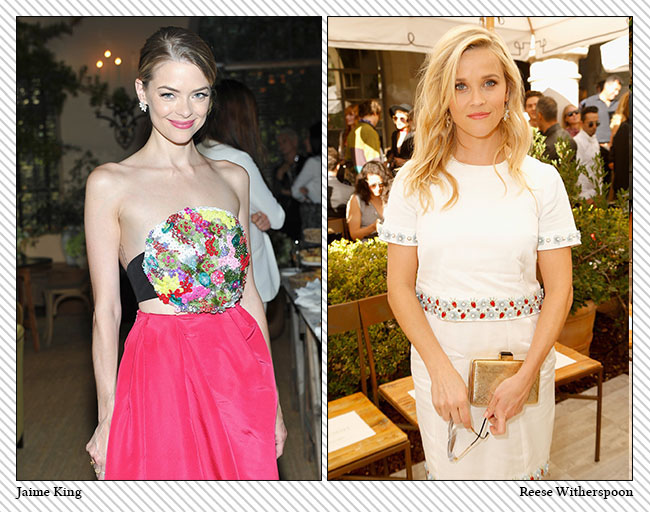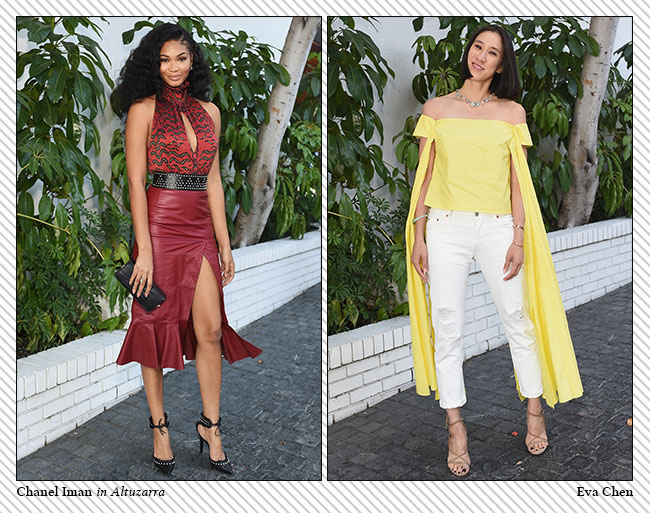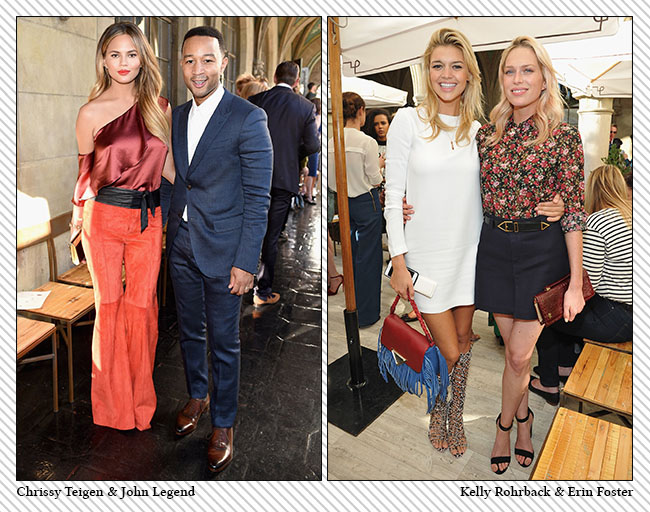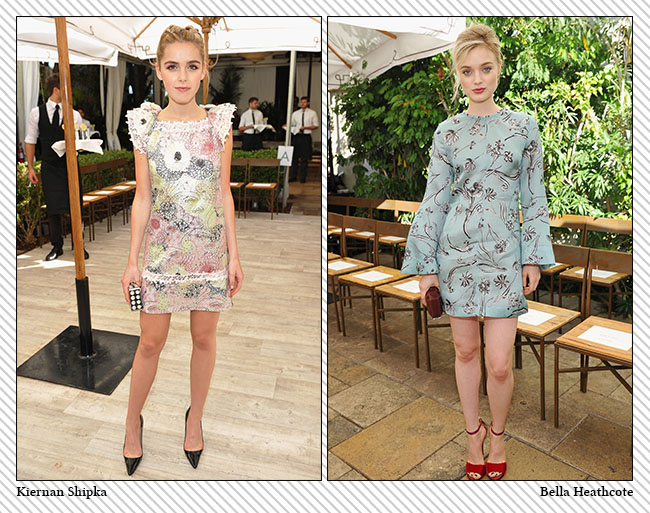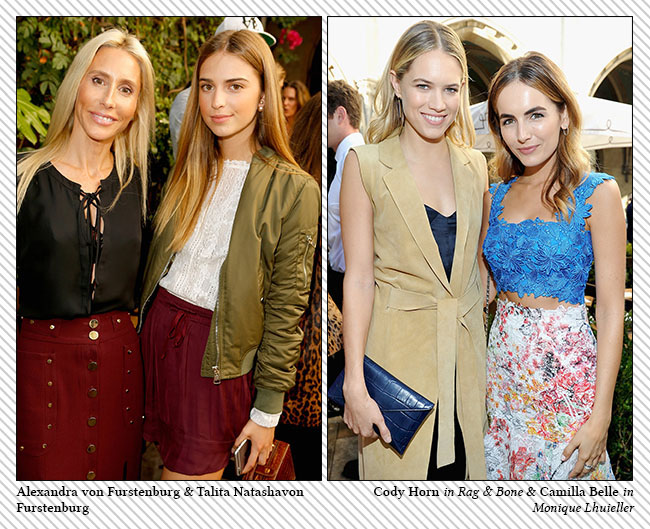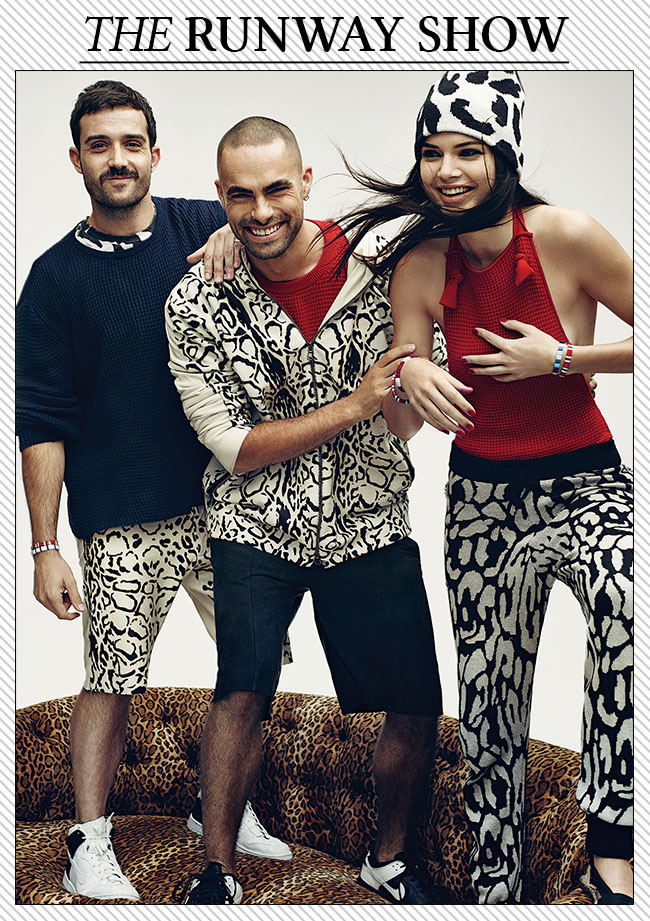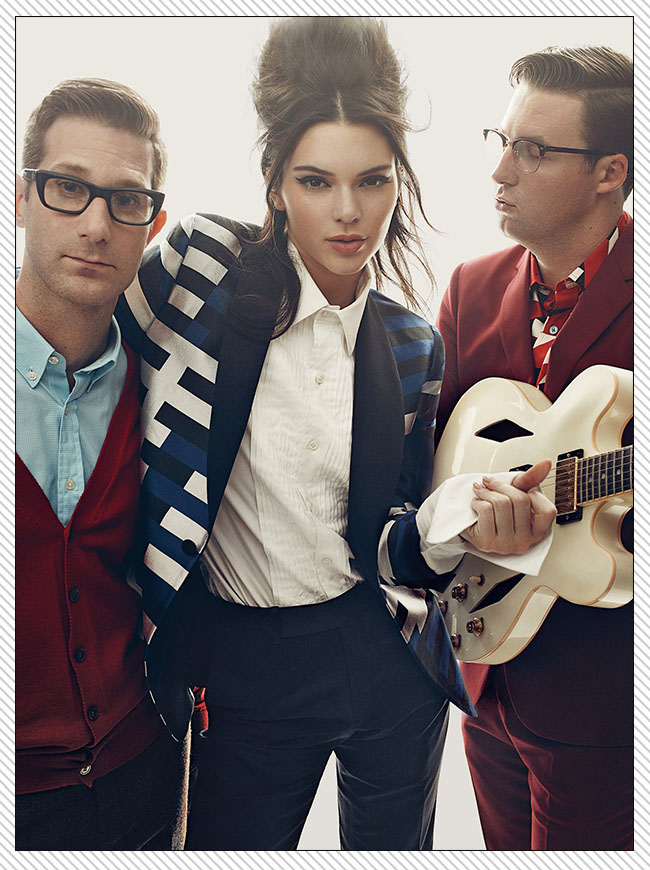 Drumroll. please. Two days before in a stunning Vogue editorial, Kendall Jenner kicked off a tribute to all ten finalists. However, for the actual show, you guessed it, a marching band led and punctuated the collections showcased in two sets of five. Models ran the range from adorable dogs and children to a vision of true diversity. This lent an authenticity to the collections that had everyone talking about it after the show and even 24 hours later. However, the reason we were all there was the work and it was outstanding. Designs ranged from athleisure to dressy and everything in-between. Take a peek. It's hard to pick a favorite.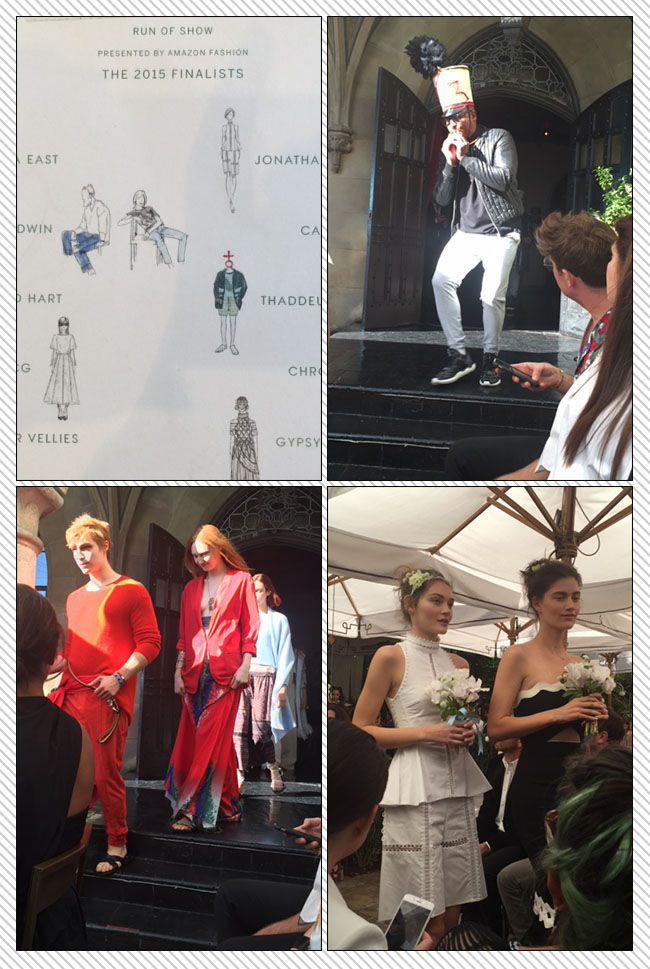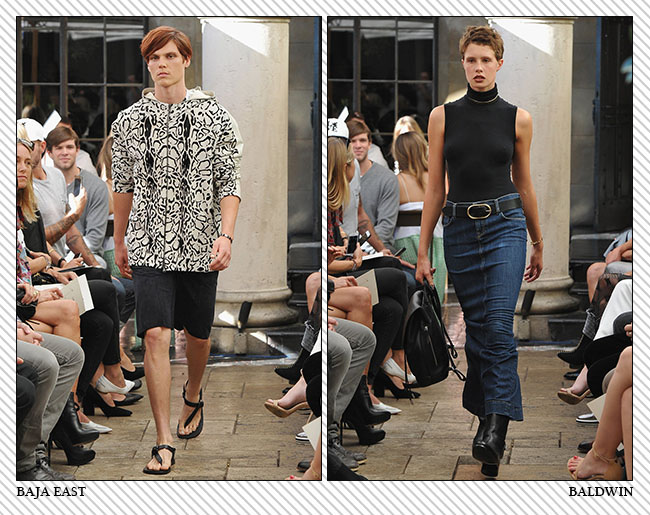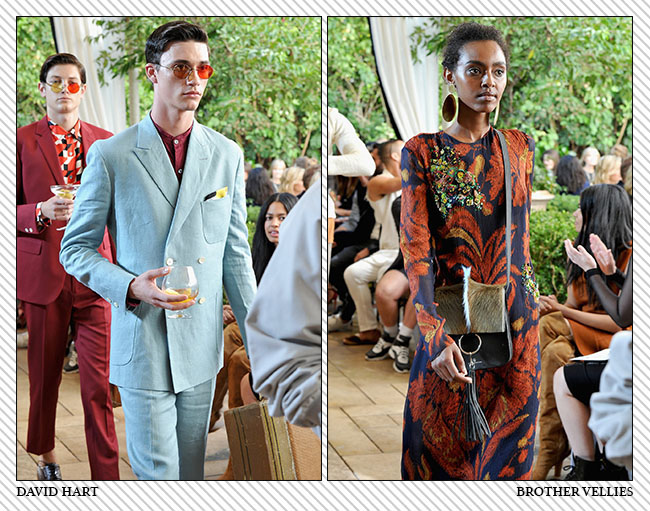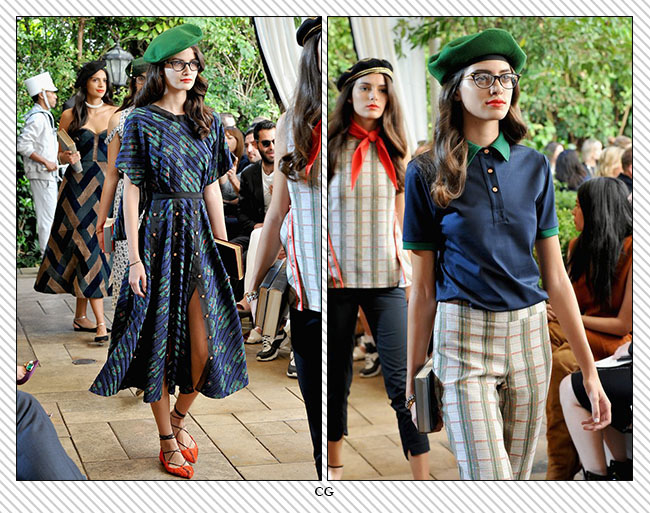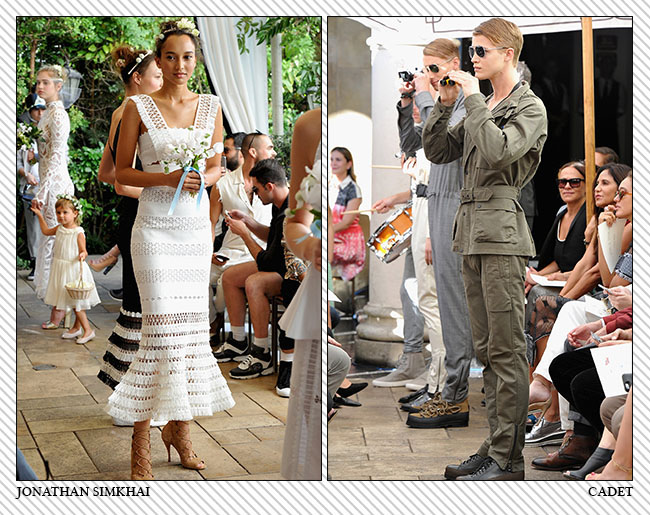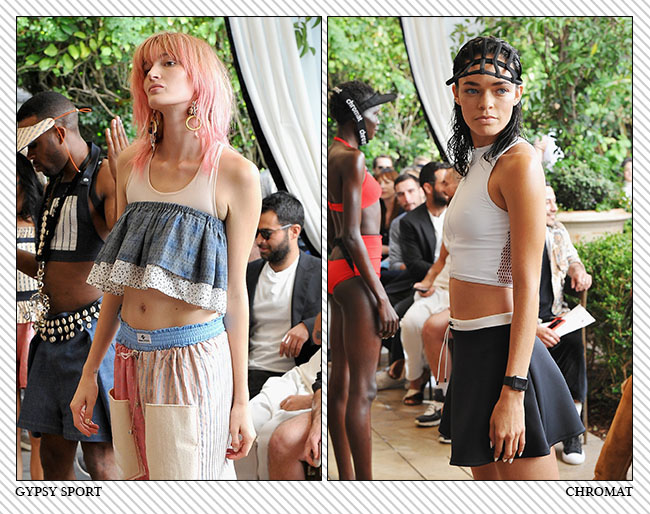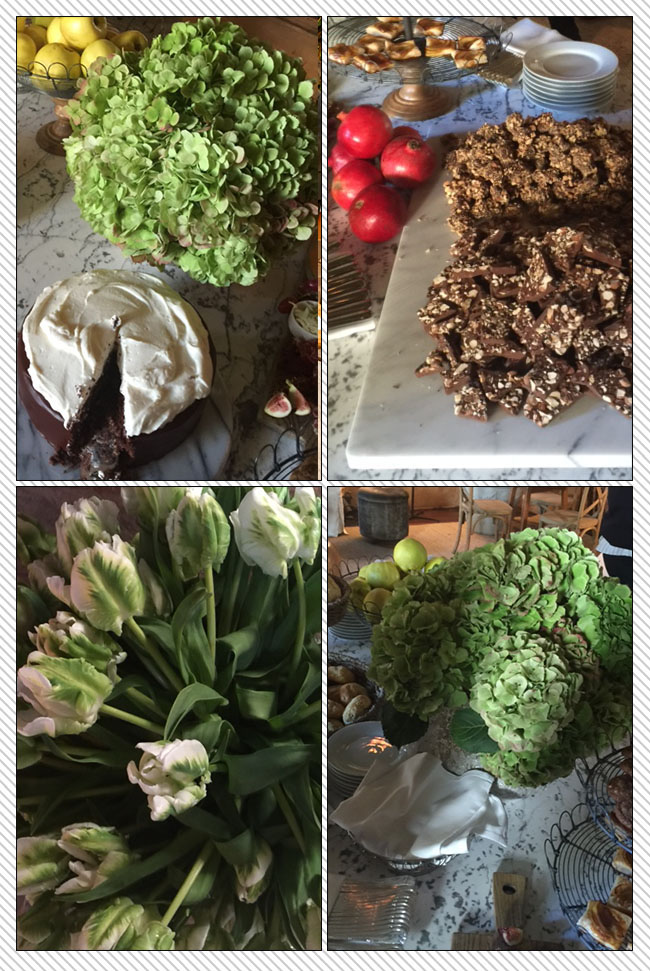 With Love From The CFDA/Vogue Fashion Fund Runway Show
NJ Goldston, The Brunette
Photos: Getty Images & NJ Goldston/The Blonde & The Brunette