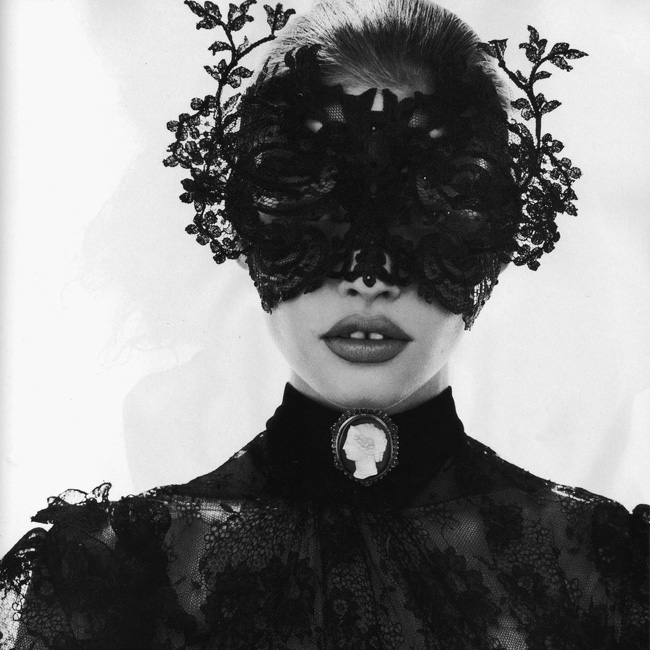 While everyone is dressing up in costume, I always have a Haute Halloween Open House at my home. That means no costumes because (honestly and I know it's hard to believe) not everyone likes to dress up, they just like to look great. Everyone comes and goes all night long. There's a great buffet with lots of candy and desserts plus, and well, lots of spooky drinks. You might want to try it. It's my annual tradition and frankly everyone loves it. The best part is you can wear your costume over and over again. Of course, Paperless Post is also my go-to invite.
To get your own Haute Halloween look, you might even take inspo from Karl and Choupette. The key just might be Erickson Beamon cat ears or maybe even the Fendi jewel-encrusted cat eye sunglasses. For many of my guests they love something all-black and edgy. Think leather pants, a cape, just the right black booties or oxfords, an Alexander McQueen skeleton accessory, and we know Sarah Rutson, Vice President of Global Buying For Net-A-Porter, is a big fan of the Junya Watanabe cut-out wool felt caplet (below right).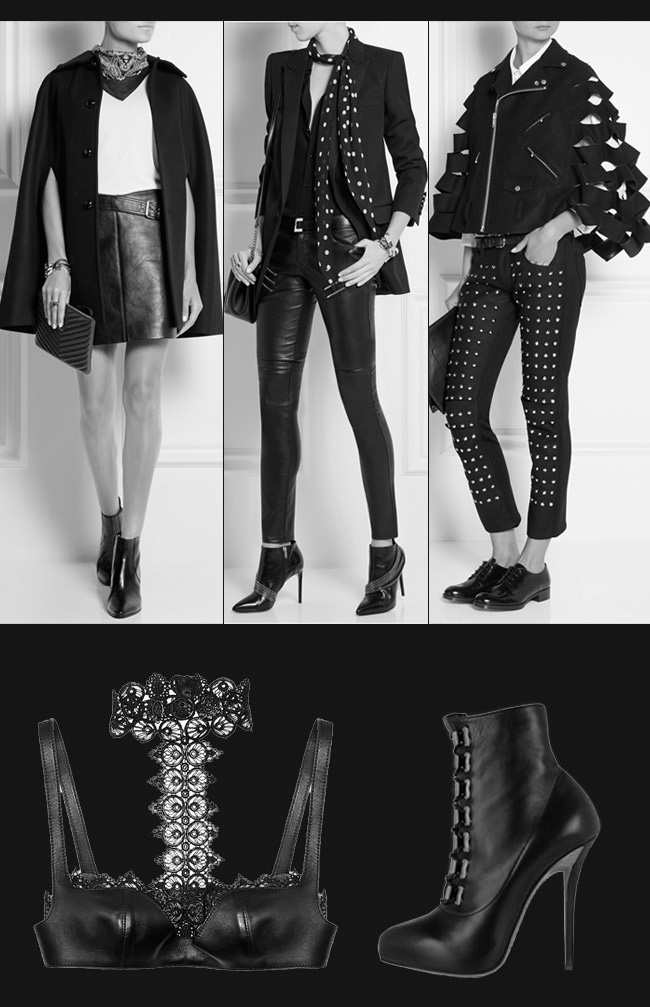 For the table. Black table and black napkins, yes please. Accent with orange ribbons, lots and lots of candles and scatter a few Eye Wide Shut masks for drama.If you want a dressier, mor glamorous lace, lace, lace or a plunging men's tuxedo look with a naughty bra and the perfect, what else, black clutch with bling.
So go ahead. Have a Haute Halloween.

xo,
-NJ Goldston, The Brunette & Lauren, The Blondette.