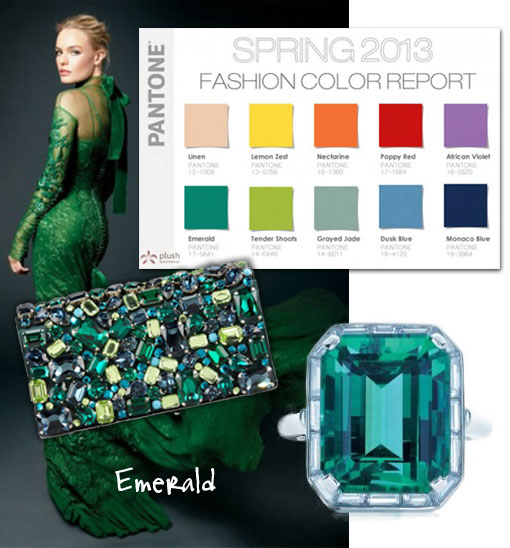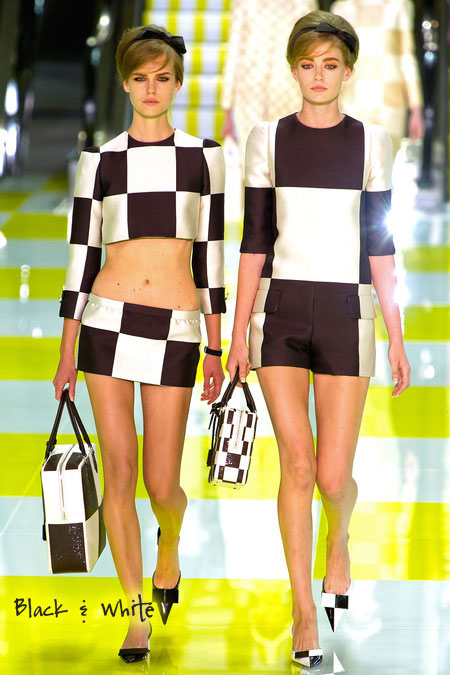 NJ, The Brunette: Emerald & Pantone Spring Colors With Black & White Leading The Way
In case you missed it, Pantone predicted, or rather announced, Emerald Green as their pick for the 2013 color of the year along with, nectarine, poppy red and several shades of blue. It's going to be interesting to see if this color really is the color of the year. We've seen it and wonder if it is as fresh as some would have us believe. I'm going to put some money on the black and white trend that walked the Spring runways since emerald is a tough one with most skin tones. Instead, add it as an accent color. This Prada Raso Stone Box Clutch is the perfect choice.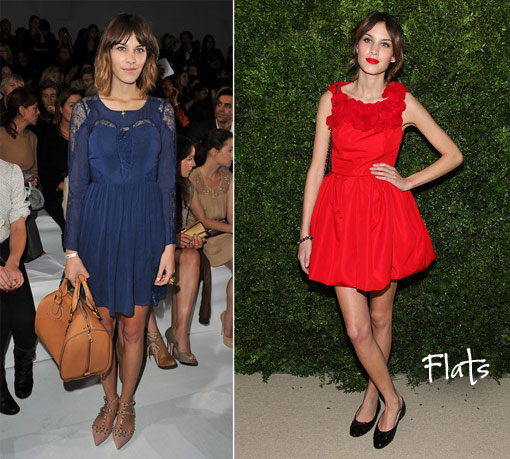 Kathryn, The Blonde's: Flats
Flats at night! Ok maybe it is just wishful thinking to save my poor feet and back but I really do love this look and want to see more of it. There are so many flats out there that are edgy, pointy, embellished; all perfect attributes for a night out on the town. A woman who is confident with her self and fashion sense will wear flats at night.
Ashlee:
Sheer accents have already hit the red carpet in 2012. Expect to see more of this trend in 2013, not just on gowns, but LBDs, peplum tops, even rompers and swimwear.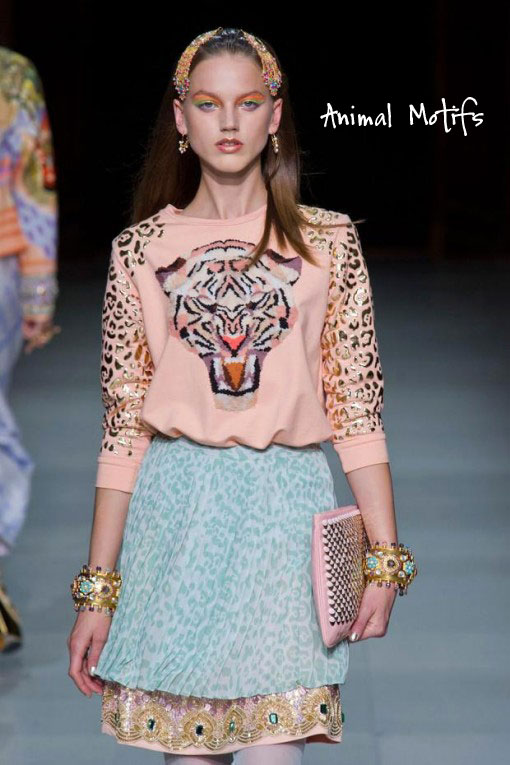 Tiger Face. Manish Arora, S/S '13
Jadan:
Animal Motifs Furry faces have been seen peeping around the runway since fall 2012 fashion, but a little bird told me we will be seeing them even more come S/S 2013! Our obsession with everything cute and furry has finally hit high fashion.
So what's your 2013 fashion prediction? We'd love to hear it!
– The Blonde & The Brunette Team