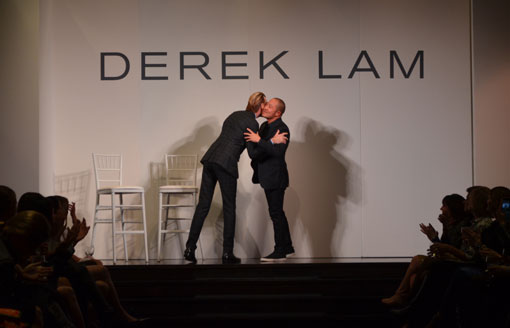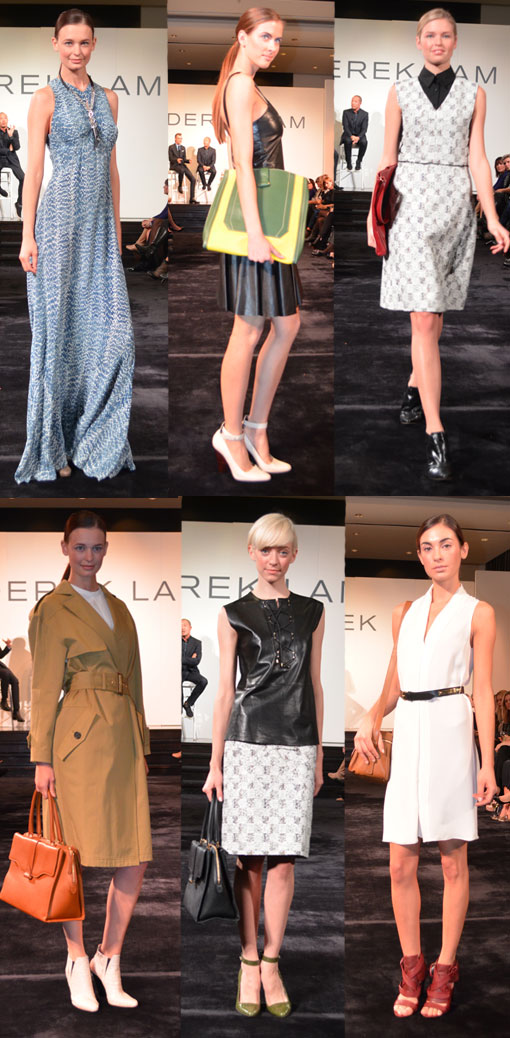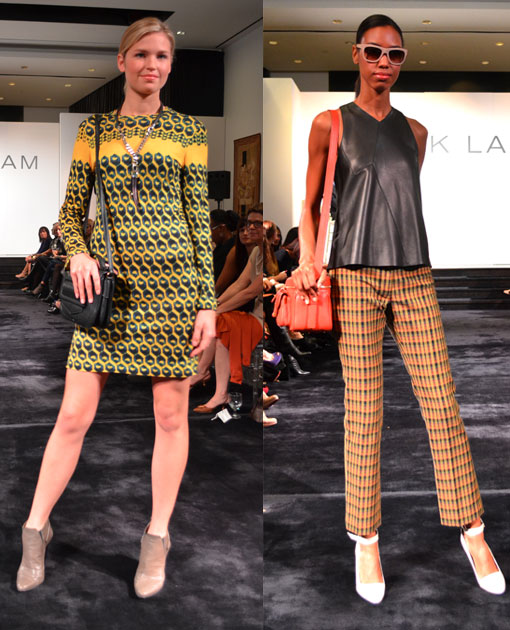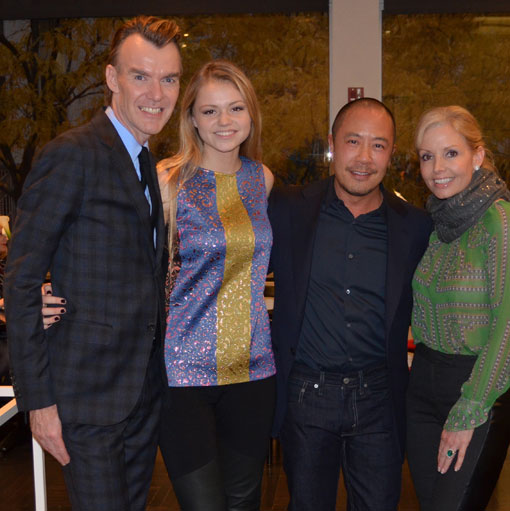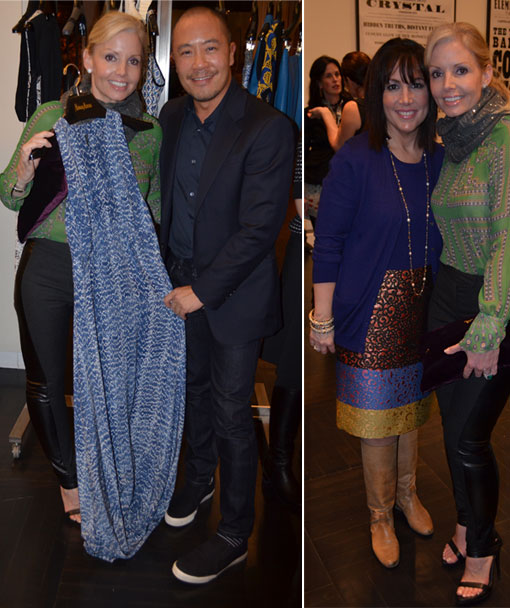 The Blonde and the Brunette are ALWAYS on the lookout for the latest trends because of our fascination with fashion. America is a fashion nation due to globetrotters Ken Downing of Neiman Marcus and world class designer Derek Lam who share and bring these trends to life with their own inspiration.
Last week, these two fantastic personalities shared the floor in Chicago at The Arts Club of Chicago for Neiman Marcus's Spring Collection. Even Brian Atwood's Mom Dee sat in the audience amazed as Spring 2013 came to life before our eyes. Leather shirts and dresses, white boots, stripes and mixed animals prints wowed the crowd. There is truly something for everyone in this delightful array of color, style and cut for Spring with Derek Lam.
Chicago's favorites include white ankle boots, black leather, and of course we loved the two-toned animal print dress! The blue bias cut maxi dress was elegant enough for a black tie event and could be equally pulled off for a day time event on the beach. Friends, Neiman Marcus shoppers and even mothers and daughter shared the evening enraptured by both Ken and Derek's easy going style and thoughtful comments. Kudos to Ken, Derek, Neiman Marcus and The Arts Club of Chicago for yet again bringing a completely fresh perspective on art, style and fashion to our growing fashion nation! Their personal touch brought the run way to life and put a SPRING in our step several months early in Chicago. An event like this was truly one of a kind!
– Randi, Blonde Contributor