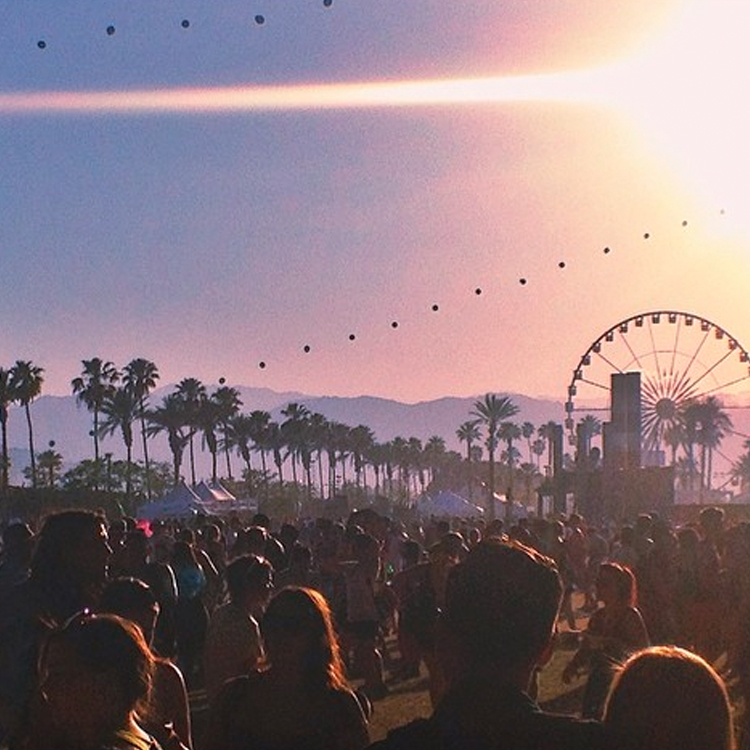 Coachella is here, and we're mapping out our party plan! The trick to these festivals is planning everything out in advance. Like weeks in advance! From getting the actual tickets and a place to stay, to the outfits + fashion, to planning out what shows to see and what parties to hit. Organization is key. Last year was my first year going, so it was a bit of a whirlwind and I was a bit lost. This year however, I got myself prepared and have a solid plan. Starting with mapping out which parties are the 'must-go-tos' and which are okay to skip. There are so many events/pop-ups/parties/etc. that it's nearly impossible to do it all, so coming up with an itinerary is the way to go!
If you've been procrastinating on your planning, don't sweat it, we've got you covered! This is our breakdown of the best Coachella parties that are happening this weekend!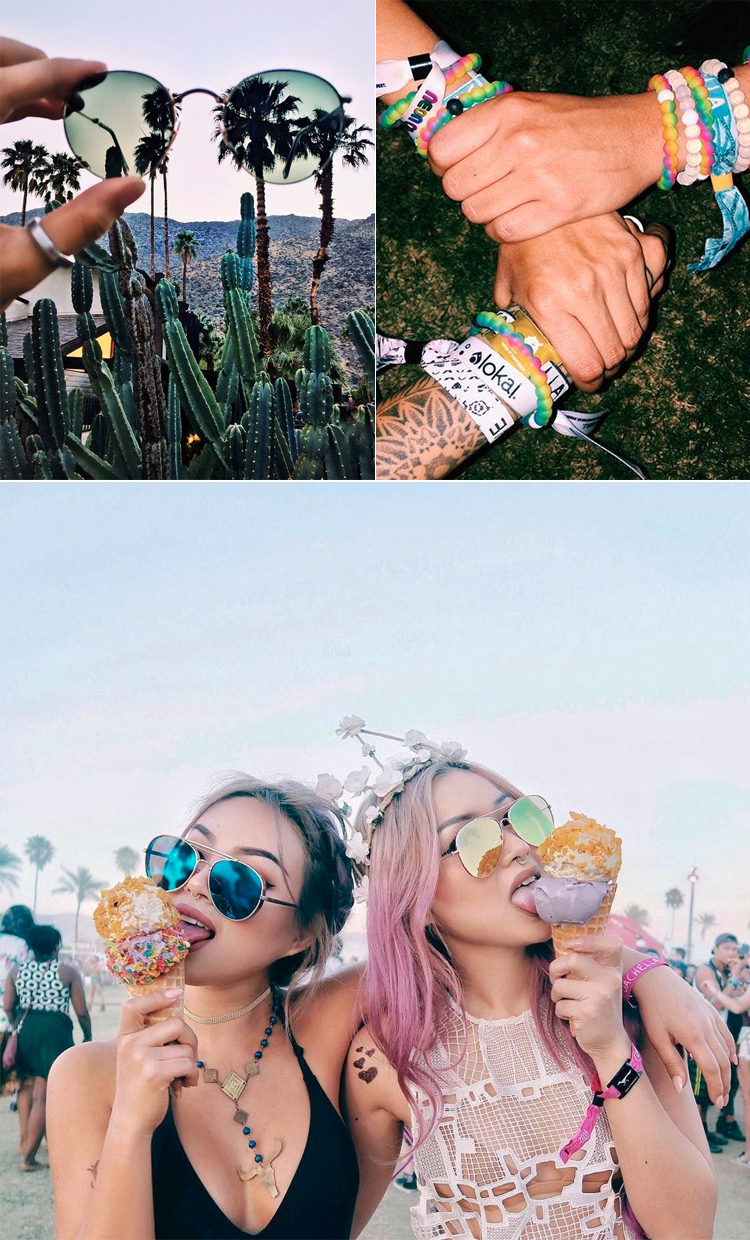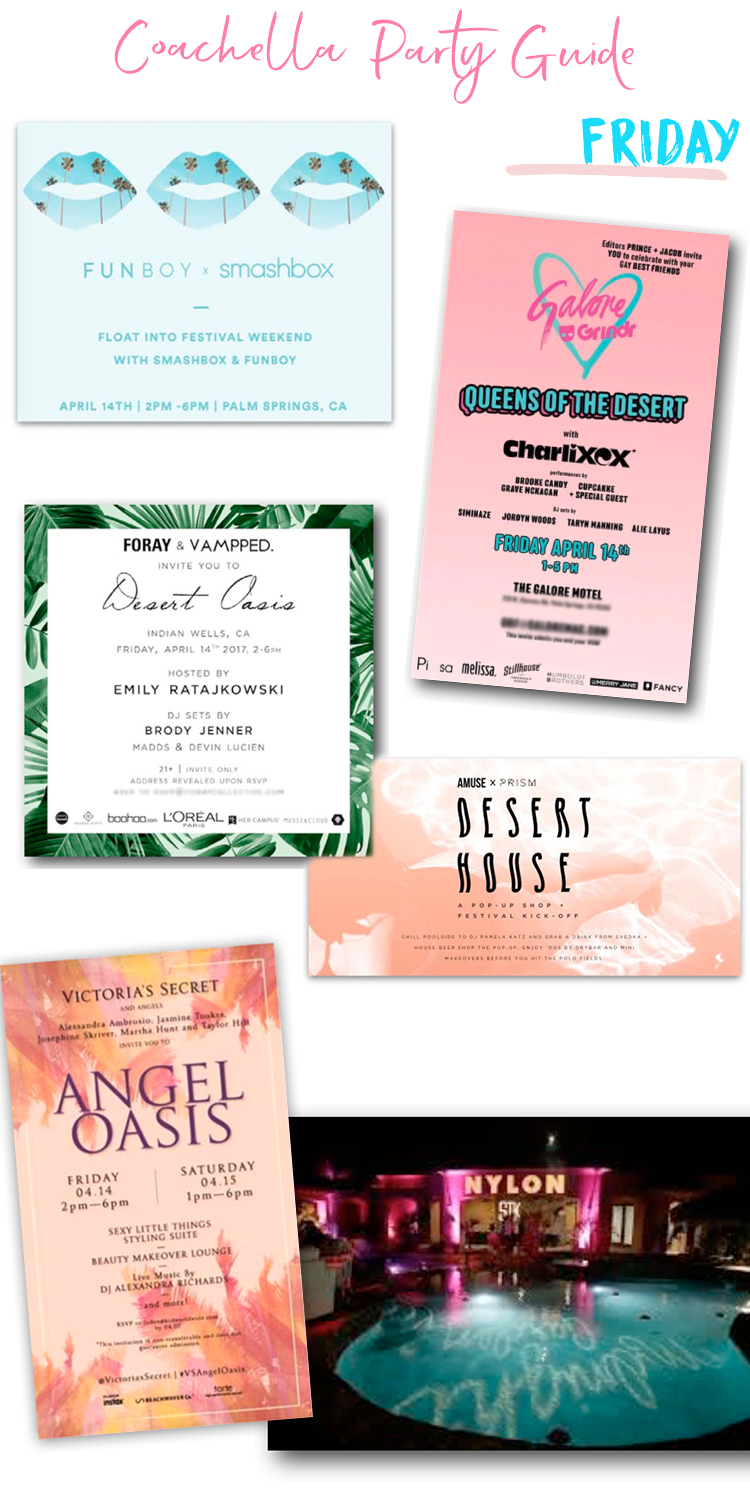 Kicking off the weekend with a bang! Friday night is always a fun one, with loads of parties to check out! Our favorites? Start with a super chic pool party in the desert with Funboy floaties and Smashbox cosmetics. Next check out the Desert Oasis and Desert House, put on by Foray x Vampped and Amuse x Prism! And of course, the super exclusive Angel Oasis party that all the Victoria Secret angels hit up.

Saturday is the best day for parties!! This year I'm not even going to the festival and I'm just going down Saturday for the events. I'm starting at the Label Motel which is having G-Easy perform. Then heading over to the ZOEasis event, which I checked out last year and was so fun! Then will probably go to the Popsugar and Bumble event, and Revolve Festival, then end the day at the infamous Neon Carnival party! It's going to be a long crazy day!
If you still haven't gotten your party fix. Check out the Lucky Brand's Desert Jam and Galore x StillHouse's Sisterhood of Sound party! They are sure to be fun and have loads of good live music!
Whichever parties you go to, be sure to bring plenty of water and sunscreen! It's gunna be a hot one!
From the Desert xo,
-Lauren Cheek