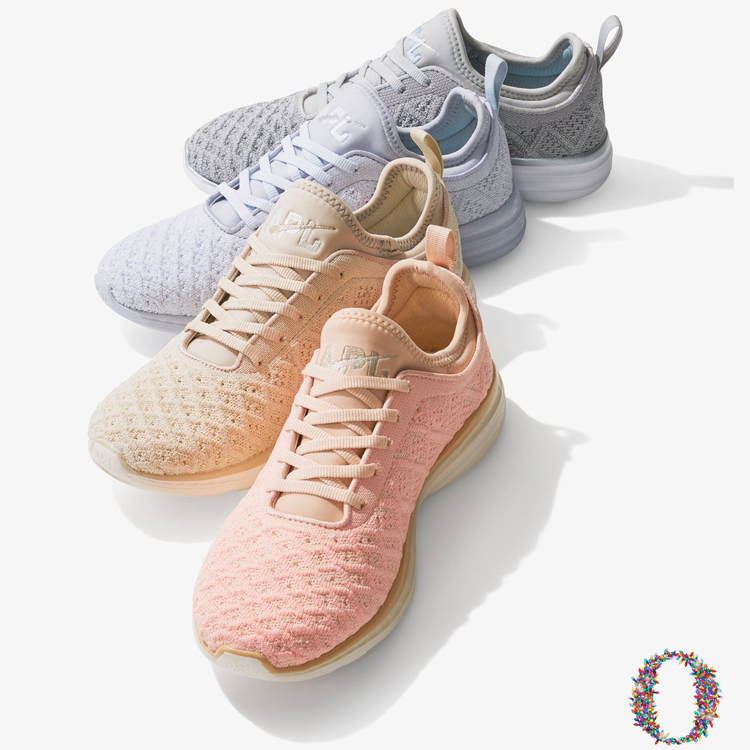 I'm just going to say what you're not supposed to say. Time for fewer things. Actually, I think a lot of women are saying it. We're all rethinking our lives and wardrobes. It's all about essentials, items that are season-less, and experiences we can share together. The impending holidays are a lightening rod so I've done a quick personal edit of my closet and my life for November pairing things down to a few essentials that really are must-haves. See if you agree.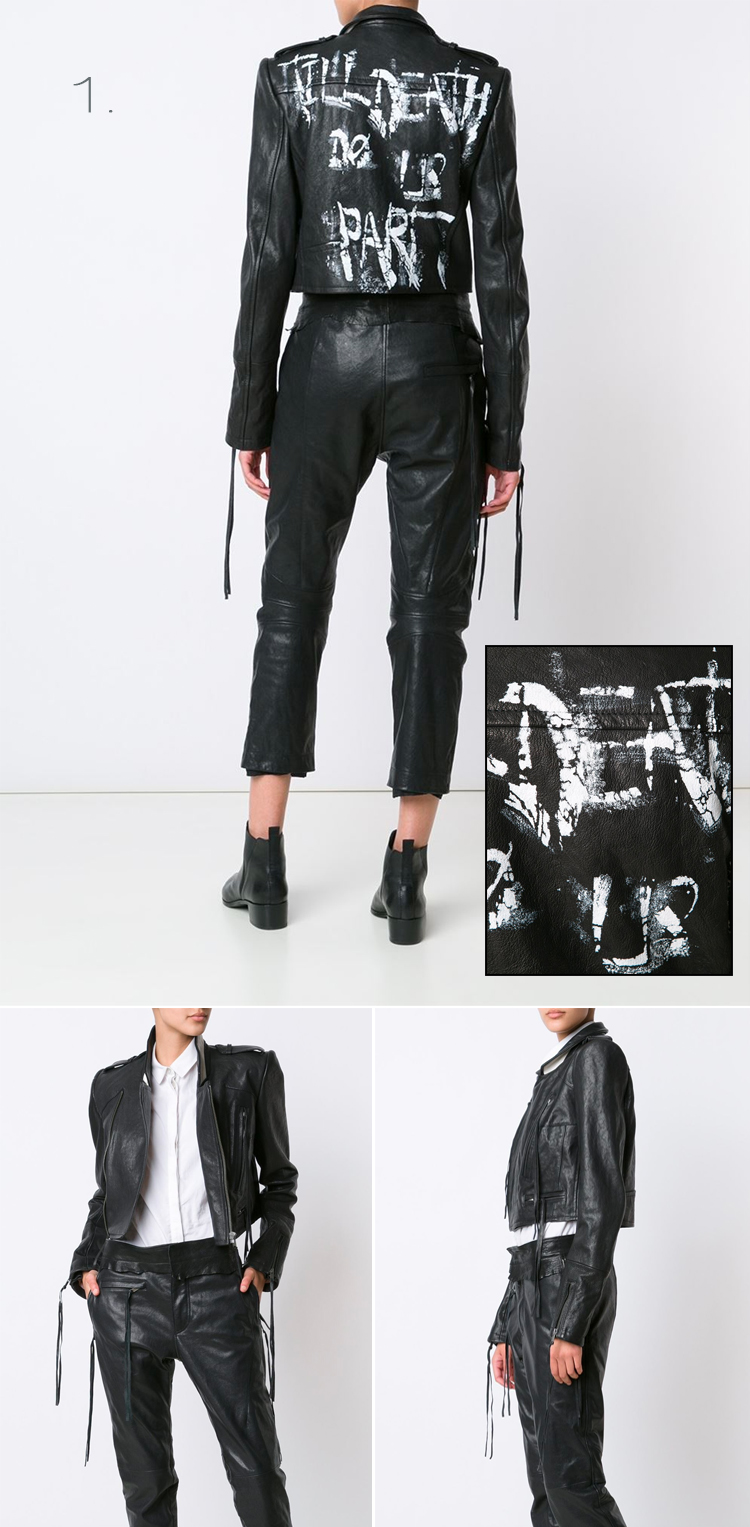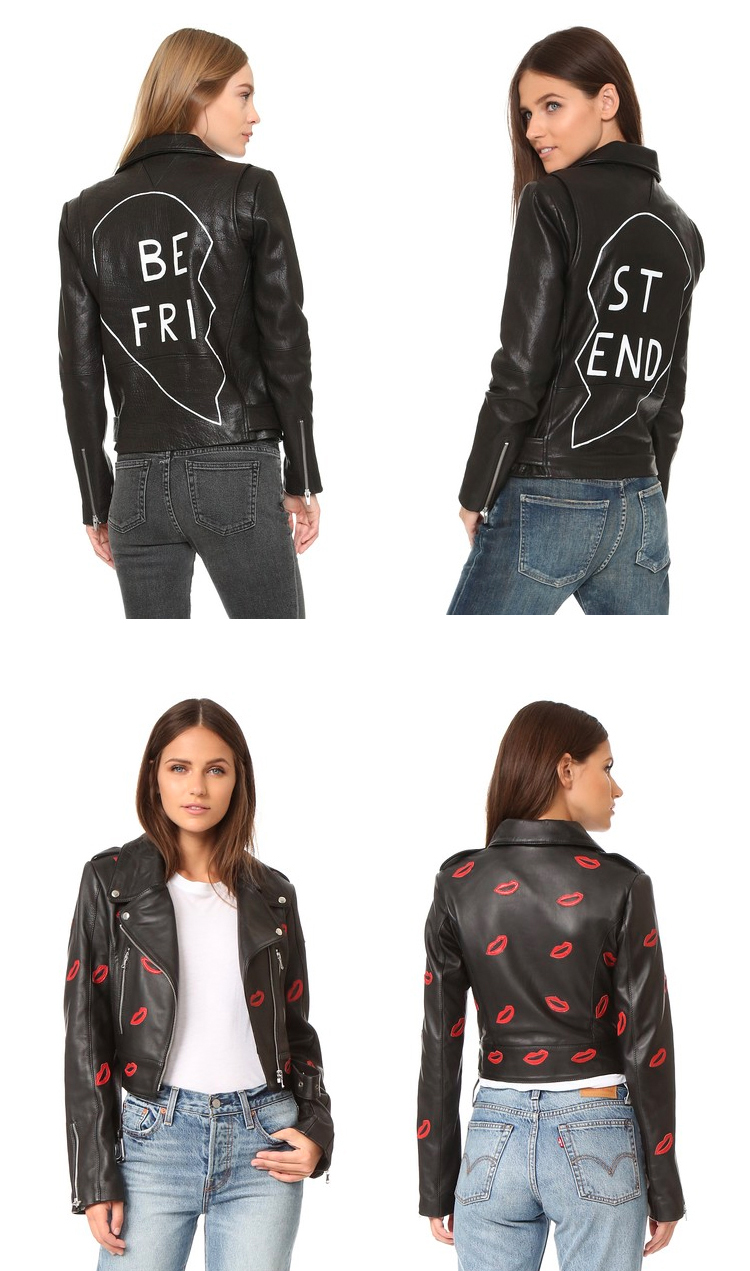 1. Make A Statement
Fall is always the time of year when I buy that one investment piece. This year one of my closest friends gifted me a statement piece that will last a fashion lifetime. She wanted to commemorate my longstanding marriage and my edgy signature black and white NJ style. Don't you just love birthdays? She surprised me (and I was in complete shock) with the attention grabbing, sold-out (yes, she has amazing taste) spray painted 'Till Death Do Us Part' biker jacket from Haider Ackermann. I was stunned and now the weather is finally brisk enough to wear it for day or evening. I adore it's tough-luxe sensibility and anything leather right now. So I went on the hunt for equally inspired choices and found the BEST FRIENDS matching leather jackets from VEDA because girl power is alive and well (and a perfect holiday gift) and, if you're not feeling it, I'm also a sucker for anything with a playful lip motifs. That's one way to get a conversation started wherever you go.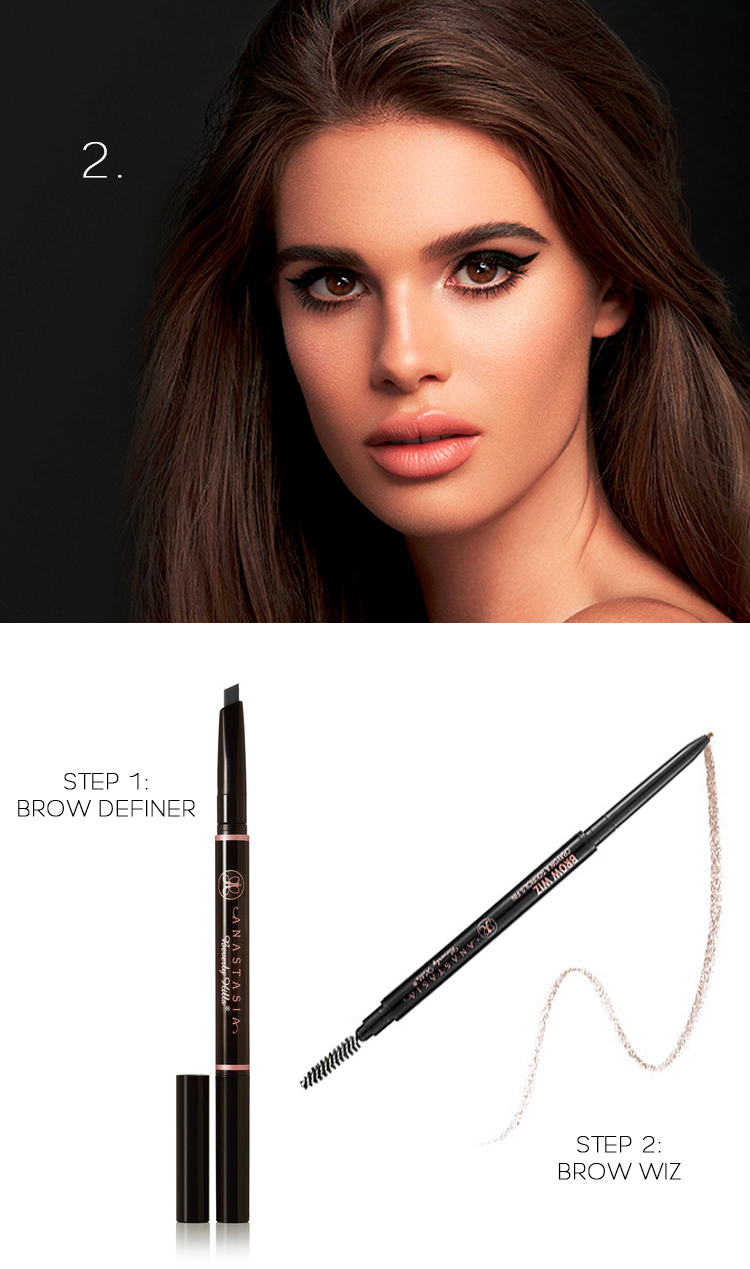 2. Brow Essentials
Recently I had an intimate dinner in Beverly Hills with famed Eyebrow Queen Anastasia Soare. She took one long look at my brows that desperately needed some grooming, and immediately turned me on to her Brow Definer and Brow Wiz essentials. The most important advice she gave me is to break your brow grooming into steps. Step 1: her Brow Definer to outline the shape of your arches (and there are even shapes to follow with her kits). Step 2. Use her Brow Wiz pencil to fill in sparse, over-plucked patches to create face-framing eyebrows. The precise tips both mimic the appearance of fine, individual hairs to create a totally natural look. Finally, be sure to use the spoolie (the brush on the end) to blend any stronger lines for the most natural-looking finish. The result? At the exclusive Donna Karan Urban Zen opening in West Hollywood a few nights later, a renowned fashion insider asked me who did my exquisite brows? The answer. Me.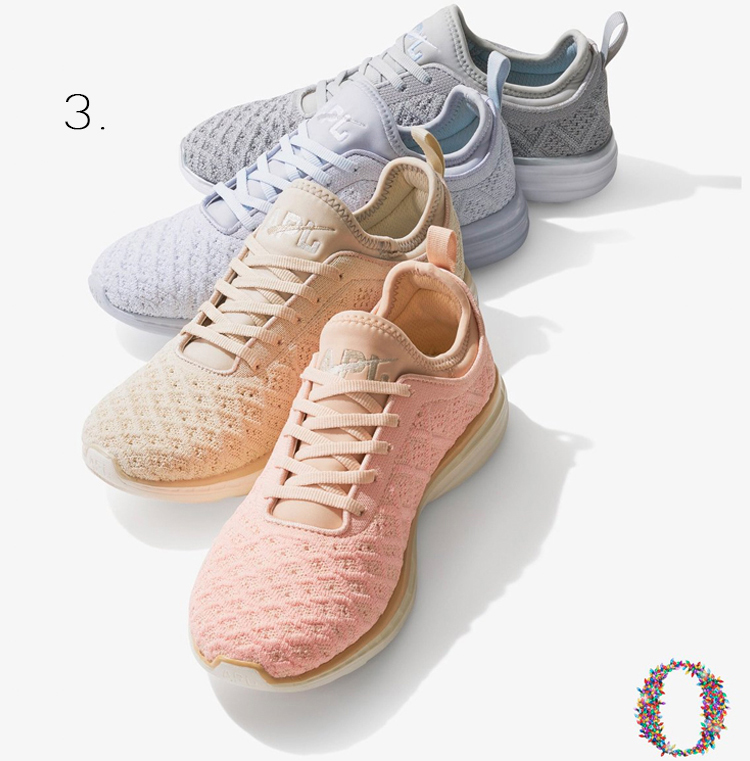 3. Mine & Oprah's Favorite Things
I'm like everyone else and can't wait to see Oprah's Favorite Things list every year. I spotted the APL TechLoom Phantoms, my personal favorite kicks, on the 2016 list in stunning neutrals and pretty pastels. If you're like me, your're in violent agreement with Oprah and her team. The best part is you can use the special OPRAH code for 20% off. Perfect for the street to the gym and everything in between.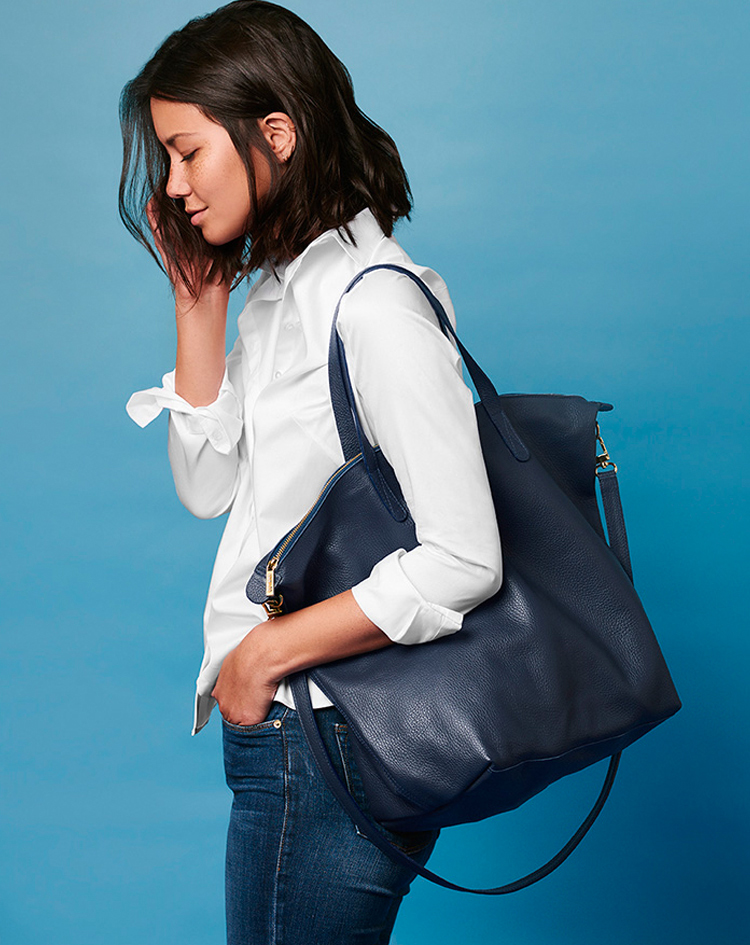 3. Timeless Essentials
As part of my whole new fashion matra, "Fewer, better things", a saying I've co-oped from from Cuyana, I'm investing in their premium essentials I can wear all year long. This time of year I am always looking for the perfect turtleneck or sweater, a transitional cashmere coat (and yes, it's the best investment spend ever), a statement silk blouse (one with a bow has everyone talking), a silk slip dress that I can dress up or down (and cognac is the new color to add to your wardrobe), a crisp white shirt, and a tote for my holiday travels. The most important thing is all of my choices have to work with jeans. Like Cuyana says, "style over trends."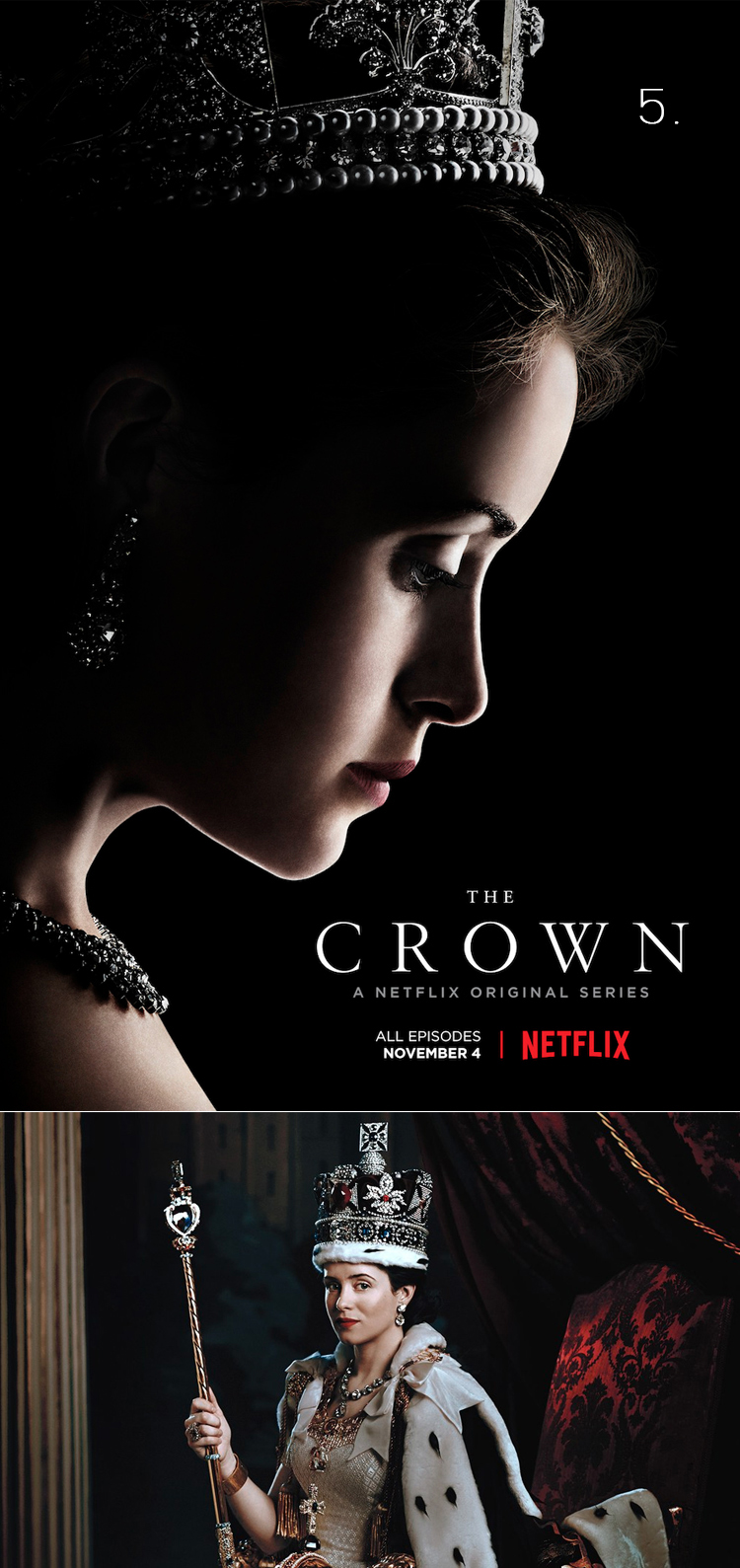 5. Guilty Pleasure
I had been pretty bereft without Downtown Abbey. That's over. The Crown is here on Netflix and it is absolutely delicious. Rumored to cost over $100MM, it's the most expensive series ever made. Each season showcases a decade in the Her Majesty's life. Curl up. It's epic and delicious binge watching as we head into holiday season.
xx
NJ Goldston, The Brunette