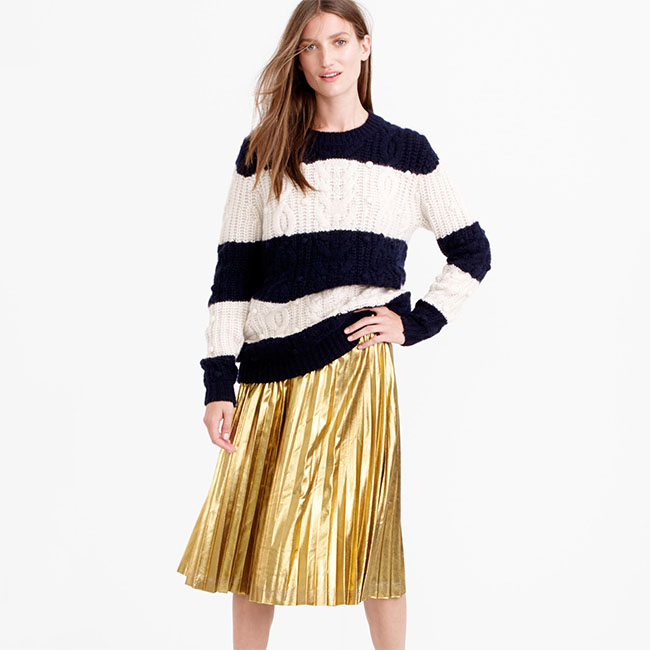 I don't know about you but I get about four holiday party invites per season and always need the perfect wardrobe addition (meaning I want something new) that can morph depending on the event. This year that something is the pleated metallic skirt especially in lamé. It all started on the Fall 15 runway with the Christopher Kane emerald green metallic knit top paired with a matching knife-edged pleated skirt. The rest is holiday history. However, the good news (especially for your wallet) is there are at least five ways to morph this look.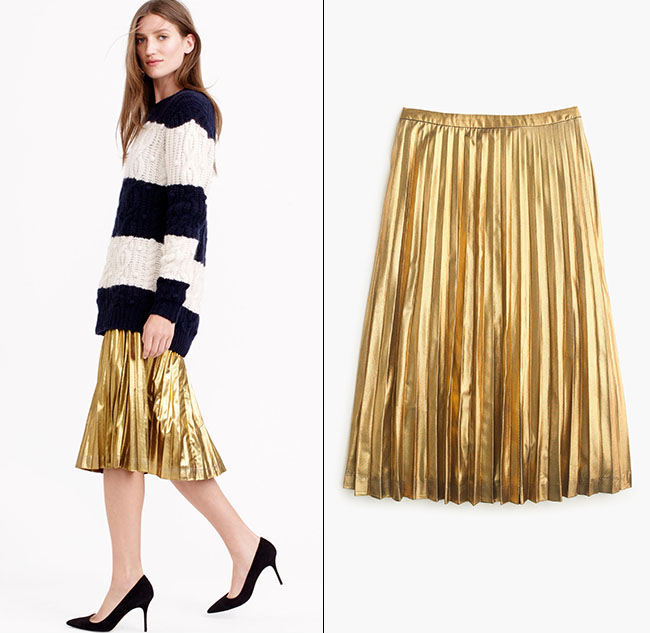 No matter the color and we're focused on anything gold, silver, bronze, or emerald green. To make the look work, go with a simple knit or cashmere sweater, pull out that fisherman's sweater we told you to grab at the beginning of the season, try a snug metallic knit top, or a dressy sleeveless fitted turtleneck. To go fitted, the key to pulling off the look is a tucked it body hugging top in and add a skinny belt. Match your shoes to the belt color. For a relaxed fit , keep your top and style unstructured and add dressy pumps. We also love an oxford if you want to dress the look down even more.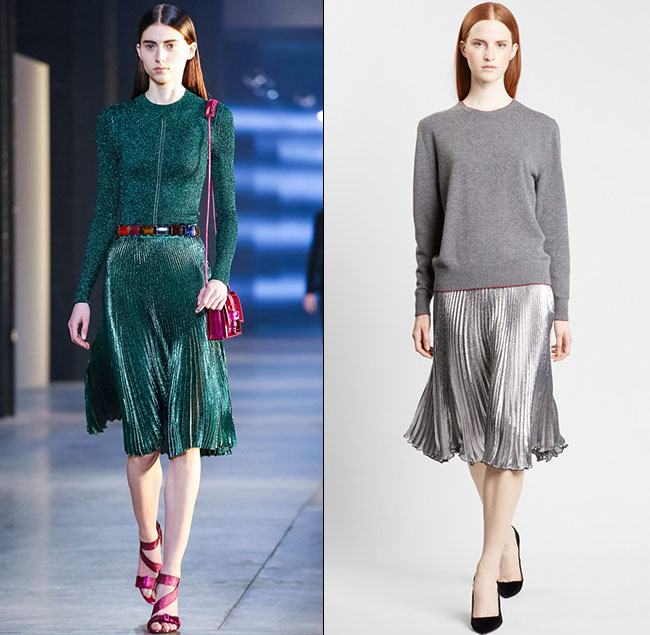 Our lust is any color of the Christopher Kane lamé skirt. Make sure it hits just below the knee and if not get it shortened. Fit is everything.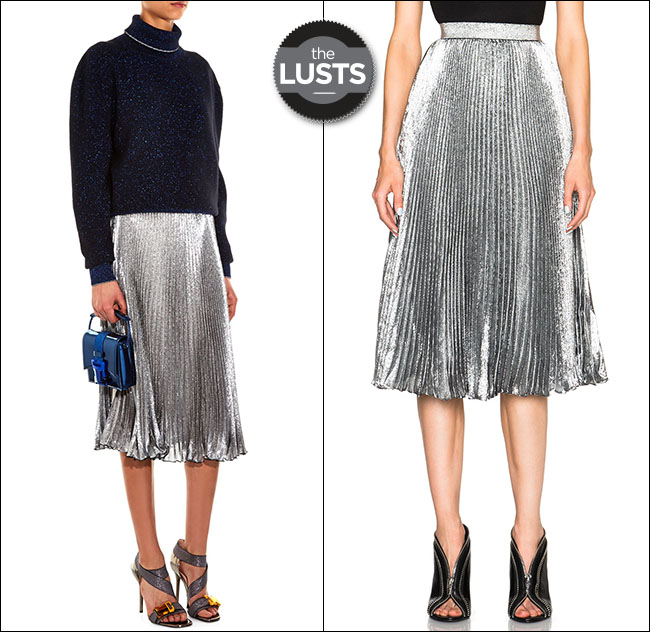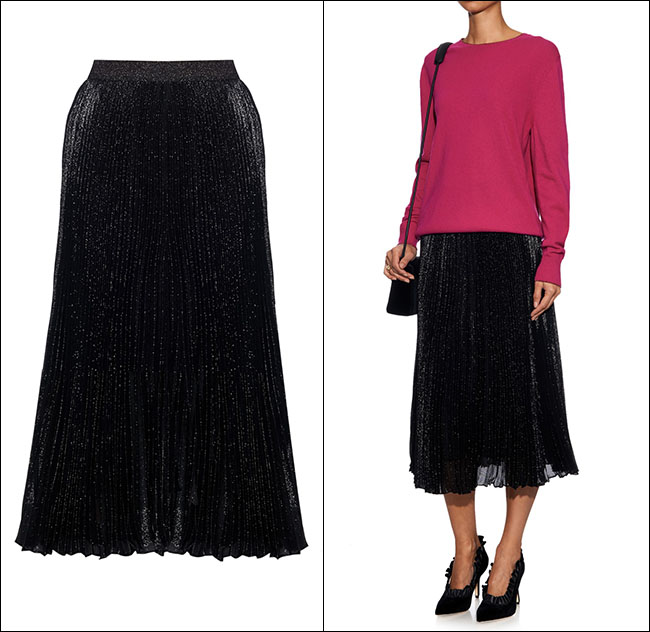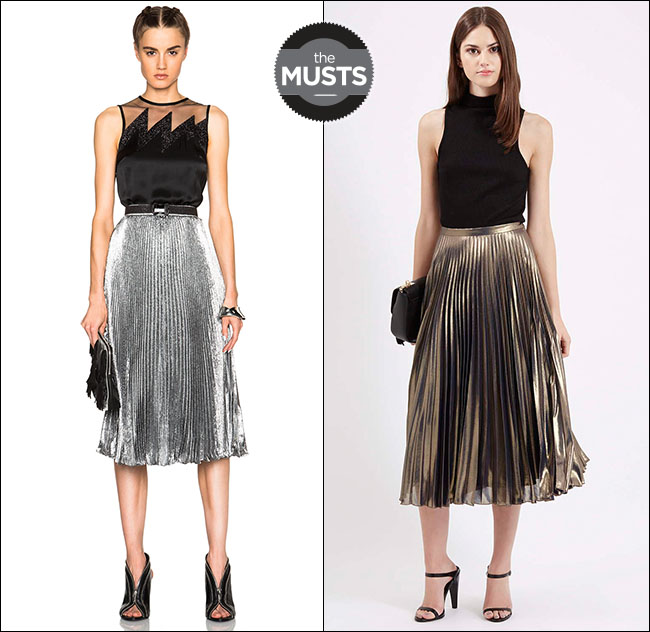 We did our fashion homework and Topshop and J. Crew definitely has the 'must' grouping totally covered. Don't forget, to go dressy, pull out the strappy sandals and the fun clutch. For a more casual evening, do a classic pump or bootie with a more basic bag.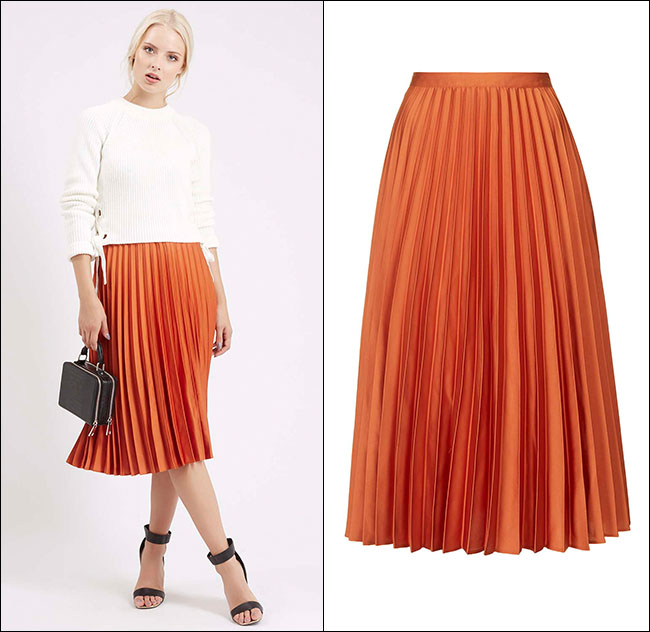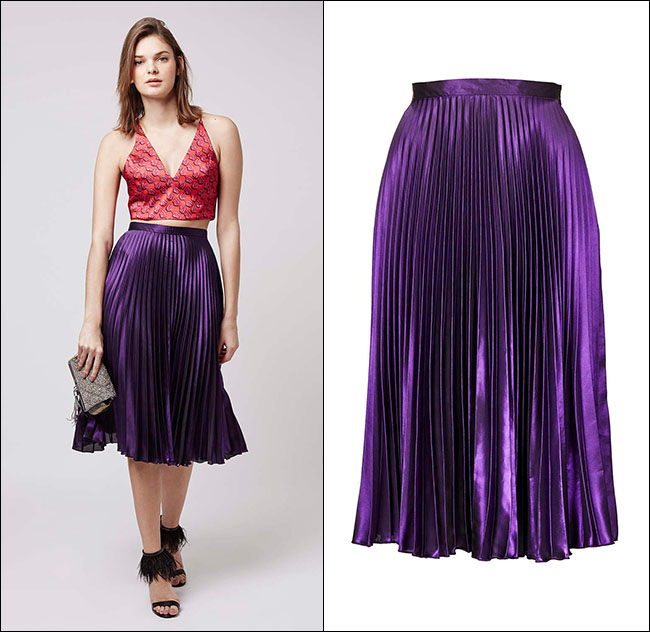 They are almost soldout everywhere. This is that skirt!
xo
NJ Goldston, The Brunette