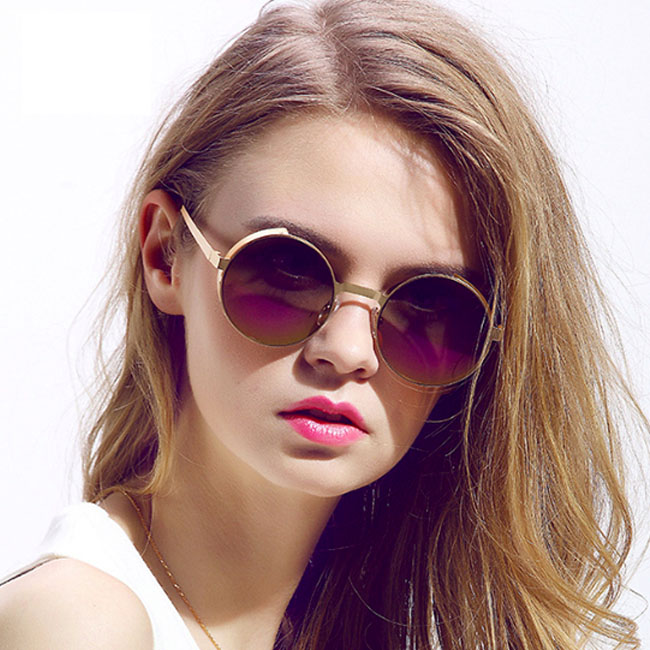 We started noticing it on the streets of L.A. and then started receiving them as the chic, exclusive Hollywood party favor or maybe it was vice versa. Round sunglasses. Suddenly round is the new square and square is, well, so last year. We weren't sure at first if we loved the look but we got that wrong. Sunglasses are still the best accessory and we realized that with the new eclectic, offbeat, and bohemian looks (think Gucci, Gucci, Gucci) being embraced, it was time for a switch—plus they're so flattering no matter your face shape.
There's three ways to go with the rounds. Classic Aviator. Our vote is for the distinctive soft gold, rose, or brushed silver rim if you go in this direction. There's also the not so classic version in tortoise, black or a thick (sometimes white) rim if you want a more under-the-radar look. Mirrored. Perfect for celebs who want to avoid paparazzi, the tinted reflective lens is an LA classic that might just might be our personal favorite. Gucci has the go-to pair that everyone has been coveting. I first spotted them on the streets of Paris during fashion week and then on Rodeo Drive. Wide Rimmed. Double Border. Now the lucky me part. At the very chic MOCA dinner hosted by Chloé last month, I was gifted my very own pair. Days later I started seeing them on others and realized I wasn't the only one who had discovered how flattering they are. Chloé has corned this look with a very 60's go-go throwback vibe.
So what did I add to my sunnie wardrobe? You guessed it. The Gucci rimless mirrored shades in a subtle gold and my gifted Chloé's that are getting compliments sent my way on a daily basis.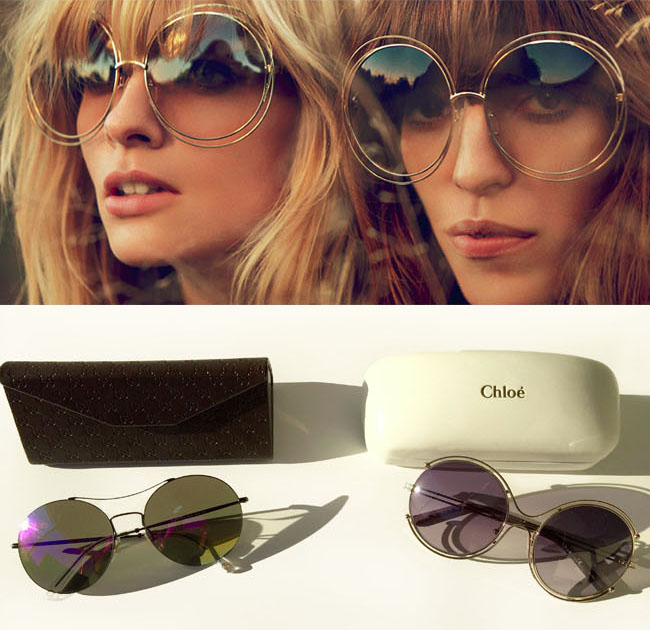 Are you a fan of the round sunnies?! Let us know in the comments! By the way, round sunnies make the perfect holiday gift to yourself!

xo,
NJ Goldston, The Brunette & Lauren Cheek, The Blondette