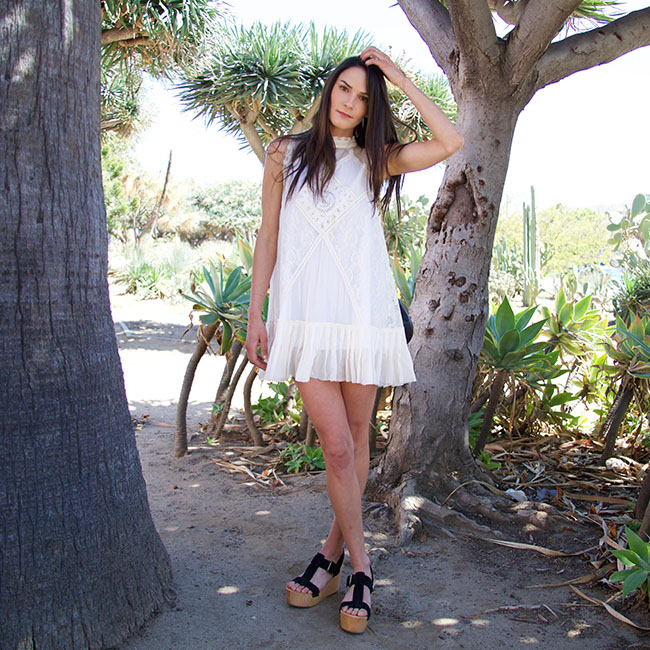 Flatforms. I never really understood the point. I mean…If I want to wear heels I'll wear a pair of heels, and if I want to wear flats, I'll wear a pair of flats…Wrong! This is another 90's revival I never surrendered for the first time around, but I'm really diggin' them this spring. With good reason, as it seems they've began cultivating a somewhat cult following as of late! Part wedge, part flat, part awesome, the designers this season are taking comfort and style to a whole new hight, and it is simply stunning!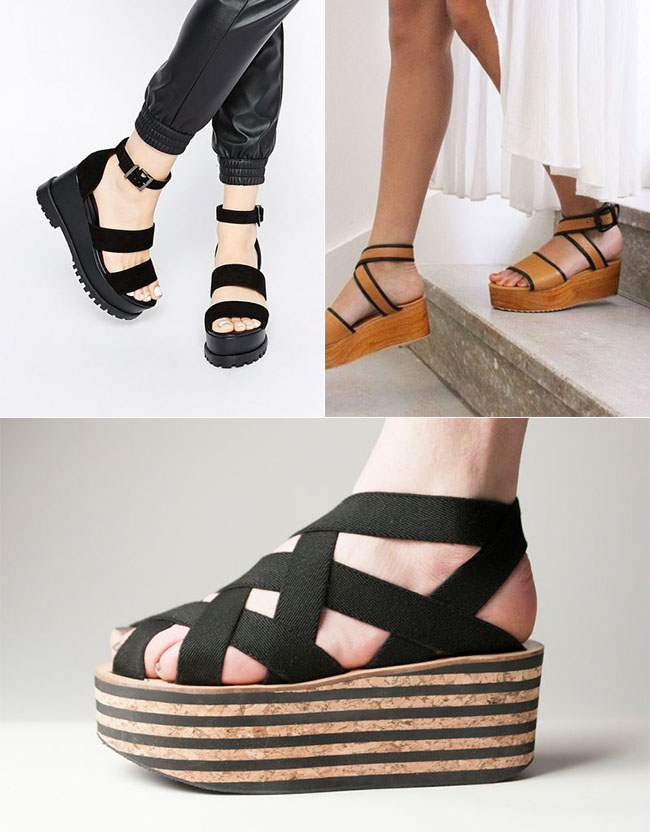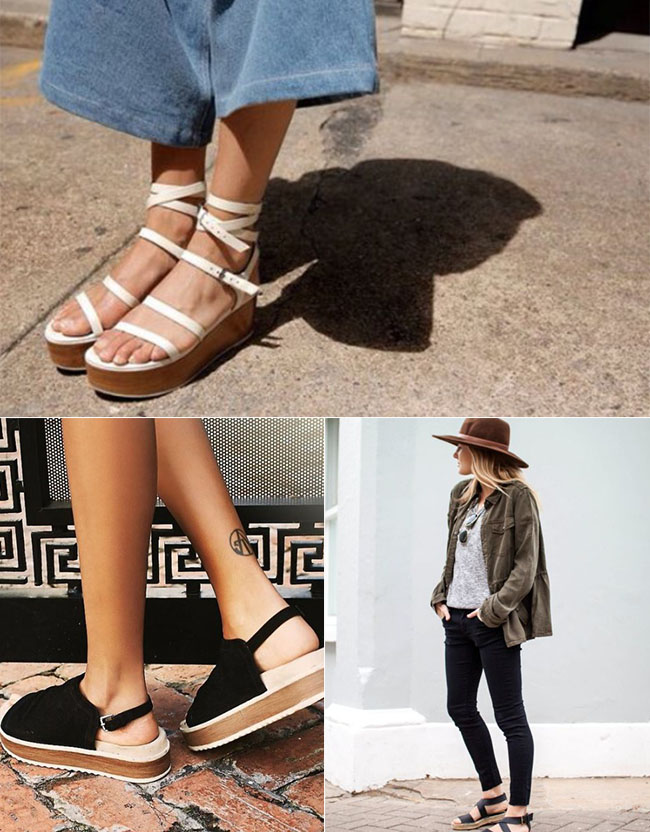 I mean, if you really think about it, these shoes are a work of art! Avant-garde & architectural, not to mention the structure of the shoe naturally lengthens your silhouette! Perfect for a girl like me who loves wearing flats for their comfort, but wants to dress up a pair of vintage denim, a babydoll dress, or even a fun pair of 70's style culottes. Also perfect for the girl who doesn't want to compromise the height of a heel, but feels like styling herself a bit more casual for a day out! Just laid back enough for the beach, they'll take your festival look to chic new heights, and a perfect addition to that city life.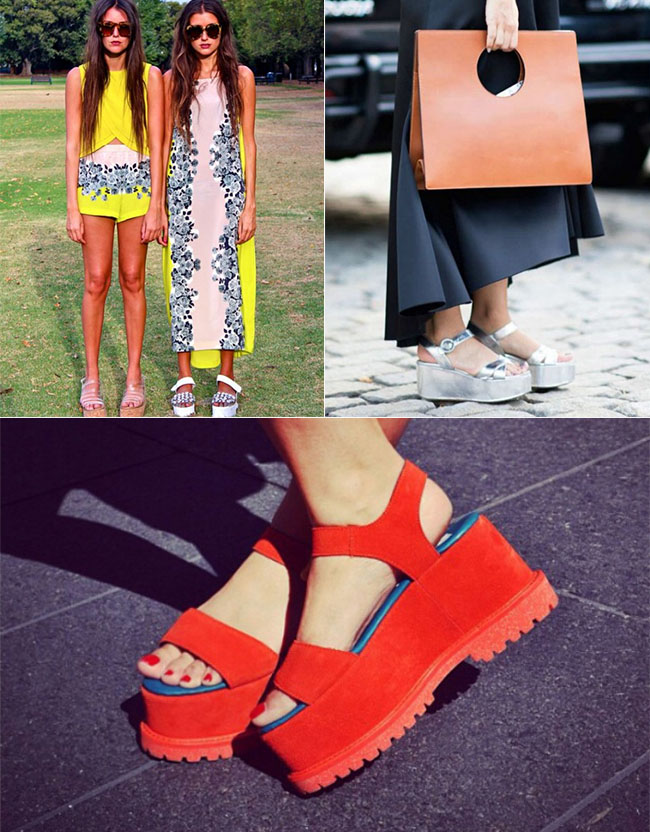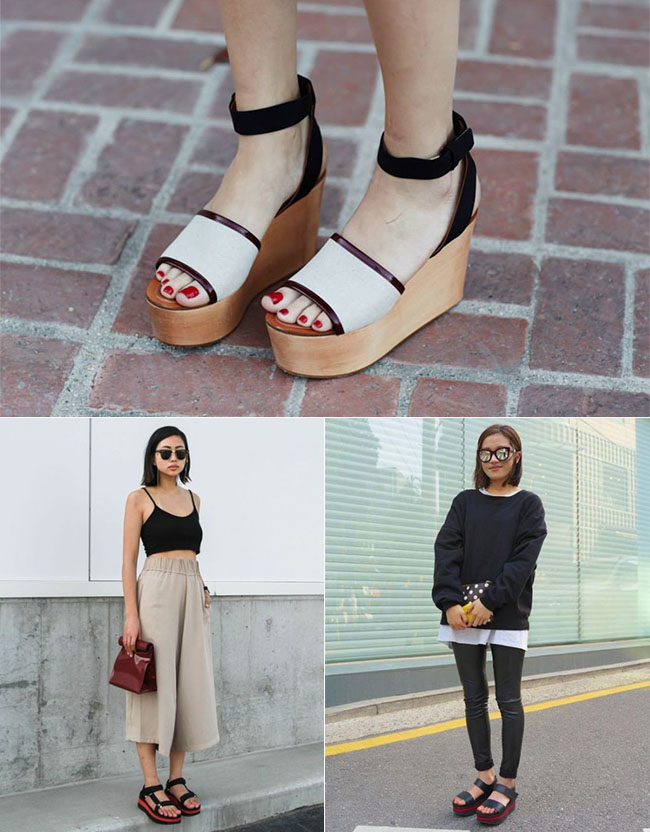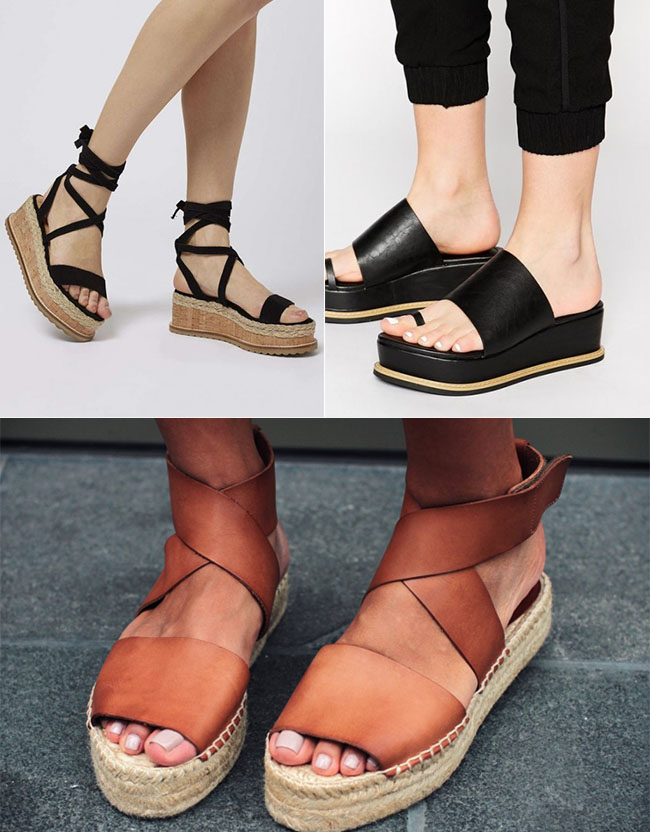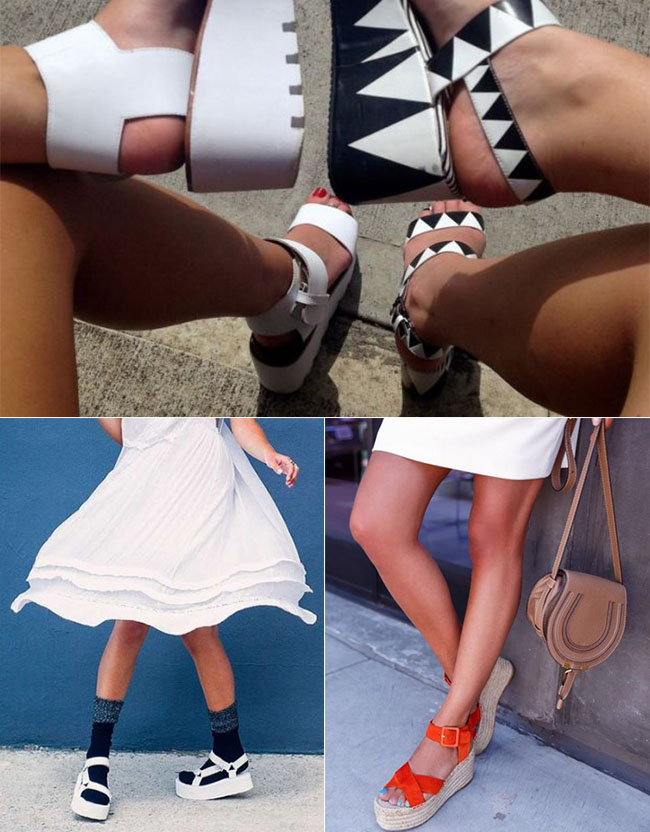 Warning: You must note, that some flatforms can be rather ridged, which makes walking on even surfaces somewhat dangerous, as they do not allow your foot to bend naturally. This is not to deter you from rockin' the trend, rather just something to stay cautious of!
Give your look a lift, and shop a few of our favorite spring styles below!

Xo,
Jadan Huter