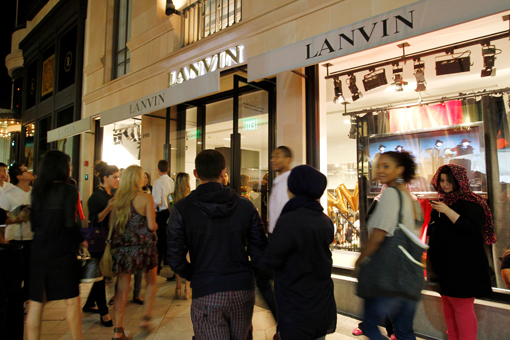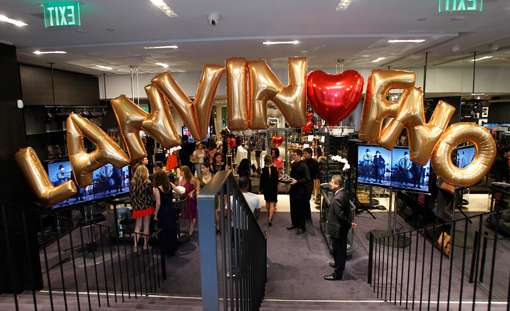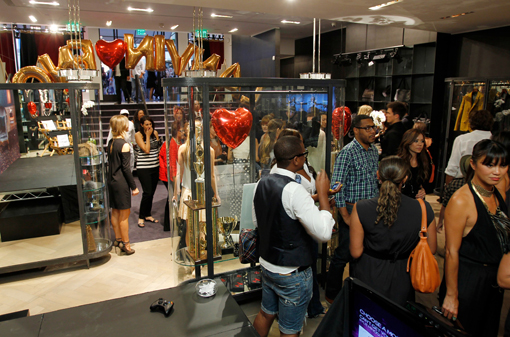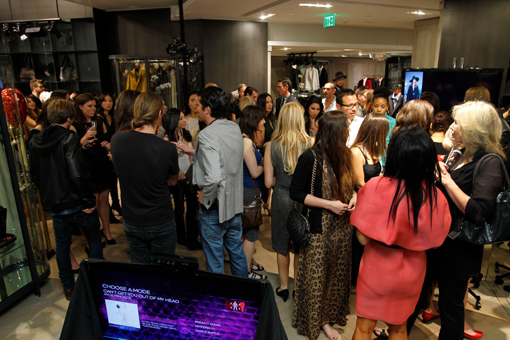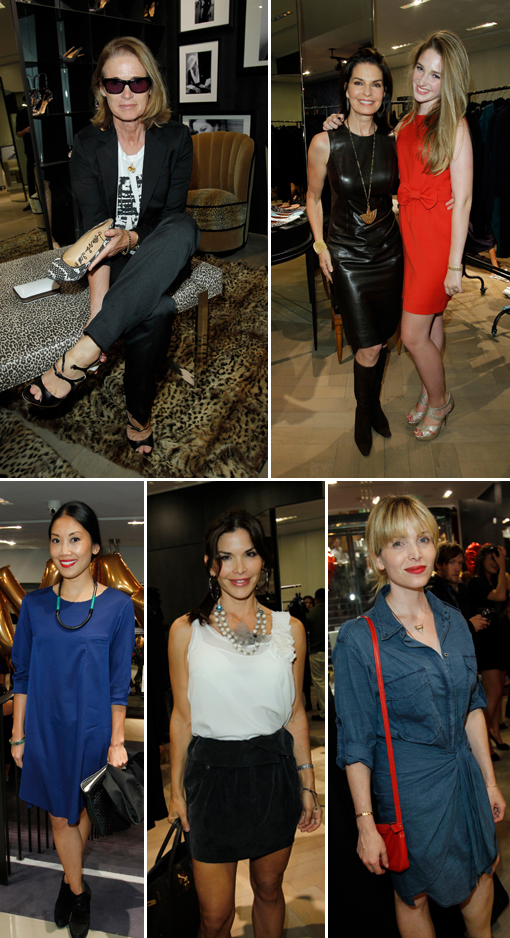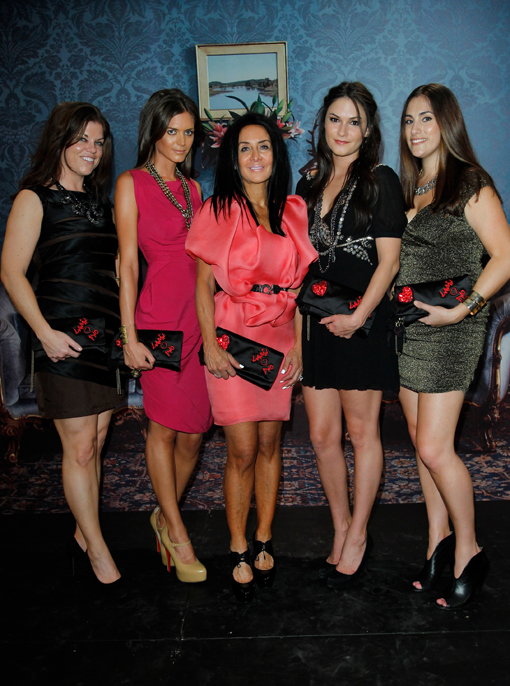 Watch the video.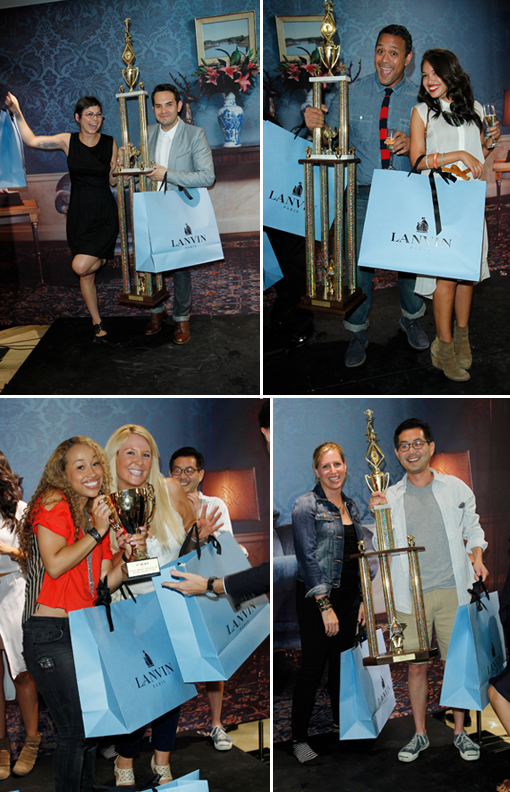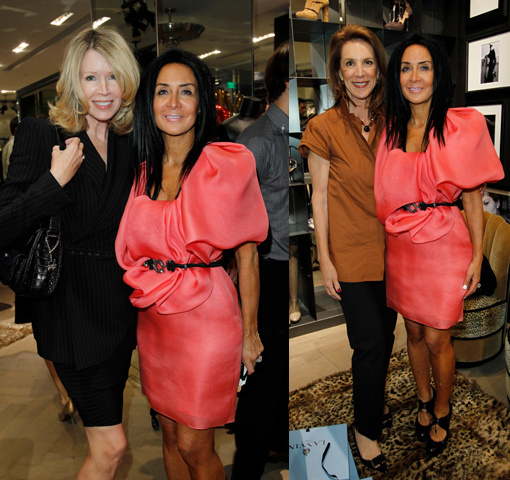 We all wish you could have joined The Blonde & The Brunette last night in Beverly Hill's for Fashion's Night Out as we hosted Lanvin's Dance The Night Away competition. The Lanvin event was the talk of the town with Lanvin as the place to be. We had the biggest crowds and turn out of the night-anywhere! Everyone from Lisa Love, Vogue's West Coast doyenne (she's trying on the fabulous "python" shoes above) to Evi Crowlye of Vogue.com, my good friend Sela Ward (love you Sela) and her daughter Anabella Sherman, Susan Casden, Linda May, Shawn King, and Jennifer Tilly joined us.
The store was mobbed from the second the doors opened at 6 PM and everyone started to shop and scramble to enter the dance competition all based on the Lanvin Fall Ad Campaign directed by Steven Miesel with the models dancing to Pitbull's "You Know You Want Me". The lure of winning trophies and amazing Lanvin merchandise had contestants all hoping their name would be drawn. Things really exploded when I got up to host the event. I can't remember when I've had so much fun. Contestants danced to Pitbull, Lady Gaga, M.I.A as they tried to out do each other. Our fabulous agents of style and beauty from The Blonde and The Brunette awarded points from 1 to oulala fabulous with Lanvin Boutique General Manager, Meg Heinzer, stepping in as our Blonde for the night. You can see some of the winning moves above. Don't forget to check the video link above to see us in rehearsal practicing our dance moves!
Of course, the exclusive FNO clutches, which we modeled all night, with 15% of the proceeds going to Aviva Family and Children's Services, were on view and for sale. They are all gone except for the two left in our giveaway which ends tomorrow. One more fashion note. Don't you love my Lanvin dress! Look 54 in rose from the runway and all the great Lanvin statement necklaces on Astrid, Ashlee, Kate and Jadan.
Finally a special shout out to Nicolas Turko, Lanvin Event Guru Extraordinaire, and the entire Beverly Hills Boutique team. You guys rock. Thank you for a special evening. We loved it along with all of Beverly Hills and so many of our followers.
xo
NJ, The Brunette