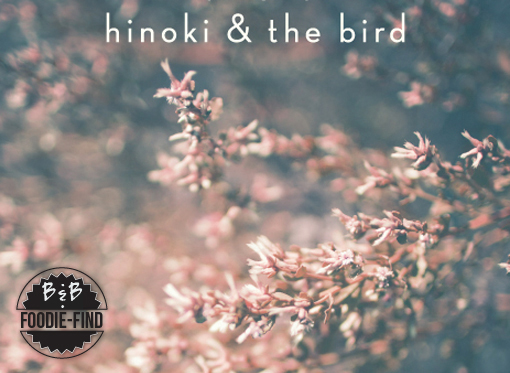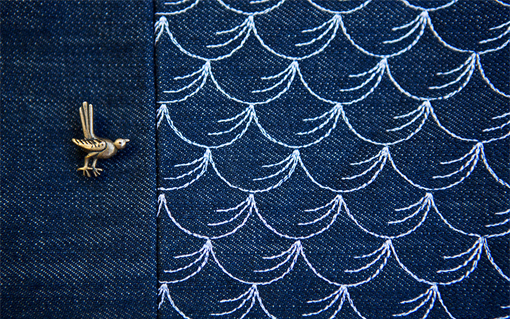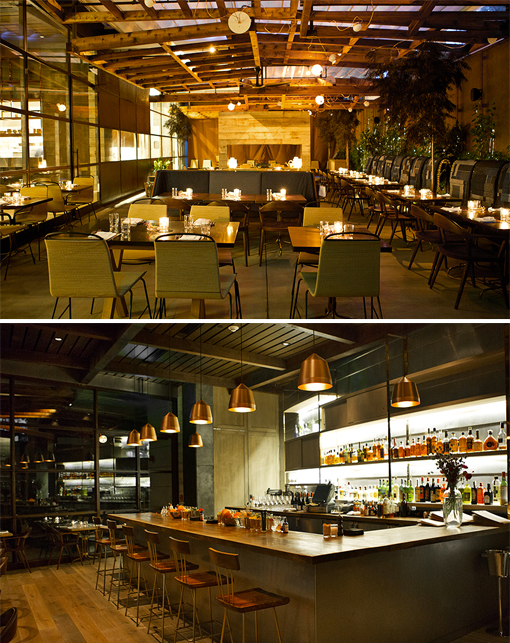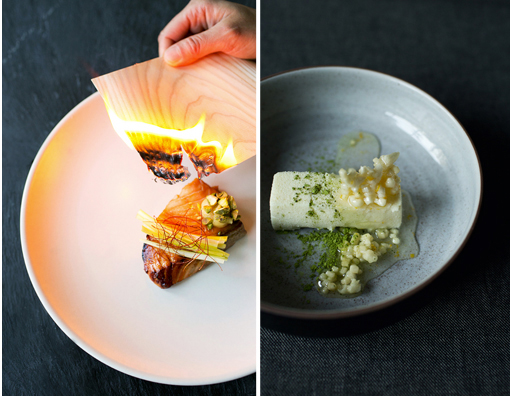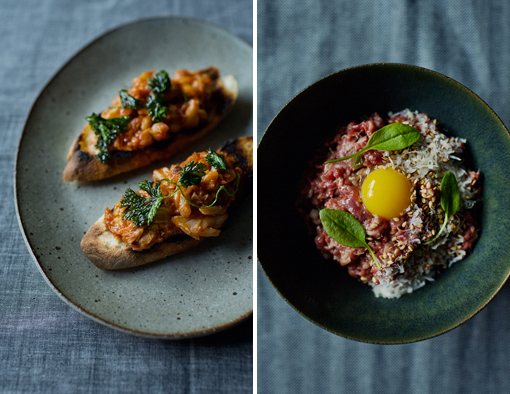 Maybe we're the last people in LA (probably not) to experience the hot new David Meyers restaurant but we finally made our way there. What took us so long? Well, we're not really foodies. Ketchup is a major part of our daily menu.
Hidden like a gem in Century City, the restaurant is best known for it's small plated, Asian-inspired dishes. But as soon as we walked down the stairs into the sunken dining room and viewed the packed massive outdoor terrace, we knew we had arrived at a special new eating experience in LA. It actually felt like we were in a rockin' SOHO restaurant in NYC. Could this be LA? Yup.
By the way, as reported by the LA Times, the hostesses "don't wear pants." We can confidently confirm this is absolutely true. Hostesses are outfitted in over-sized chambray "dresses" that are thigh high. So high that it looks as if they just rolled out of bed. We were petrified they might be required to do anything but escort us to our table.
One other fashion note. "The rest of the staff wears unisex, comfortable clothes. Servers are in unwashed Levi's jeans, chambray shirts, Chuck Taylor sneakers and custom aprons tied with imported Japanese denim. If the server is male, his shoe laces are burnt orange. If female, those laces are navy blue."
OK. Focus. We're not foodies but we we heard about several of their signature dishes and ordered everything from the assorted pickles, an amazing corn soup (amazing) the signature lobster roll, baked yams (my favorite) with lardons (you didn't think I knew that) and creme fraiche, to, what else, black cod served with thin sheets of hinoki – a fragrant wood – set on fire then sent out on the plate. Hence the restaurant's name. Mystery solved.
Double thumbs up for the praline ice cream. It was our anniversary and miraculously there was even a special presentation, just for us, that accompanied our desert. Expect a wait to be seated, even if you have a reservation, and things are still coming out of the kitchen a bit slower on some dishes. But, hey, it's worth it. You try consistently pulling all those unique ingredients and presentations together. It's an art form.
For your tasting test. Hanoki & The Bird/10 W Century Dr Los Angeles, CA 90067/310-552-1200/Online reservations available via Urban Spoon.
No ketchup allowed.
xo
NJ Goldston, The Brunette