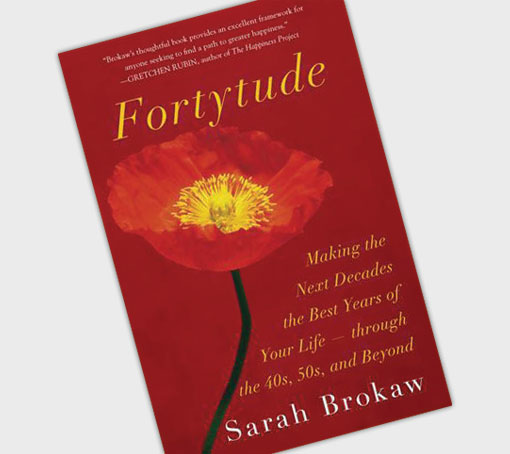 If you haven't heard about this book yet, The Blonde & The Brunette think you might want to add "Fortytude" by Sarah Brokaw to your "must read" list. On sale now, this is a groundbreaking new self-help book that literally "maps" how to "go forward" as your approach "those decades" or if you are there right now.
Based on her research as a therapist who coaches women, Sarah Brokaw, the daughter of famous newscaster Tom Brokaw, has deftly amassed the true art of aging gracefully and how women can lead better lives in their 40's, 50's and beyond. She based it on interviews with everyday women (not celebrities) and developed Five Core Values on how to literally live with Fortytude (and I just love that title):
Grace: "When a women lives with integrity, capitalizing on her own strengths while admiring the strengths of others."
Connectedness: "Experiencing satisfaction in connection with others."
Accomplishment: "The sense of realizing goals and getting things done-which is necessary in today's world, when women are expected to cram 48 hours of living into every 24-hours day." Wow, do I know that feeling.
Adventure: "A willingness to seek challenges outside the normal comfort zone."
Spirituality: "A personal approach to religion, and an understanding that life has a meaning beyond the day-to-day details."
Sarah has even said,"It's the book she wishes she had in her twenties." This is a resource you will consult year after year. For more information or to purchase, go to amazon.com.
xo
– NJ, The Brunette