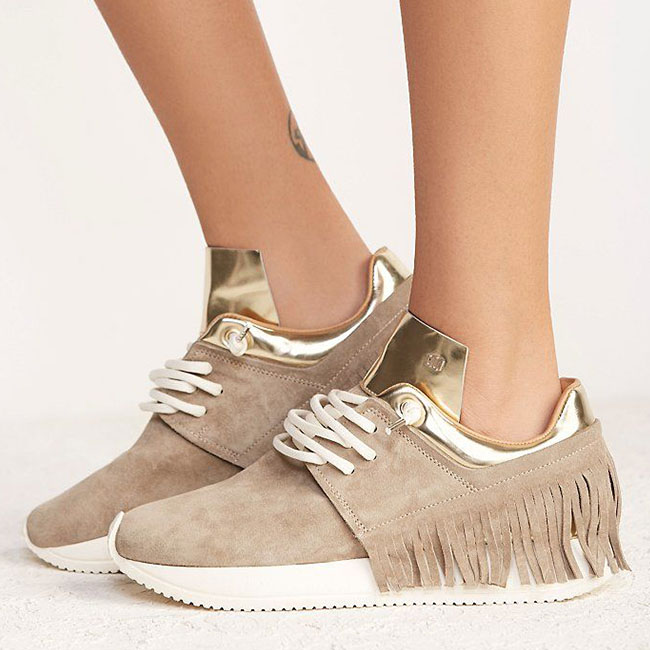 With so many trends to keep up with, it can take a bit of work to decipher which trends are worth wearing, and which one's just don't make the cut. This is where we come in! Today we're talking about a rad new trend pairing fringe with high fashion comfortable footwear! We've all seen the spring/summer fringe sandals, but this new sneaker trend has us falling in love over and over and over again. We can't wait to get this carefree, fun and mesmerizing spring/summer 2016 shoe trend, on our feet and a part of our wardrobe!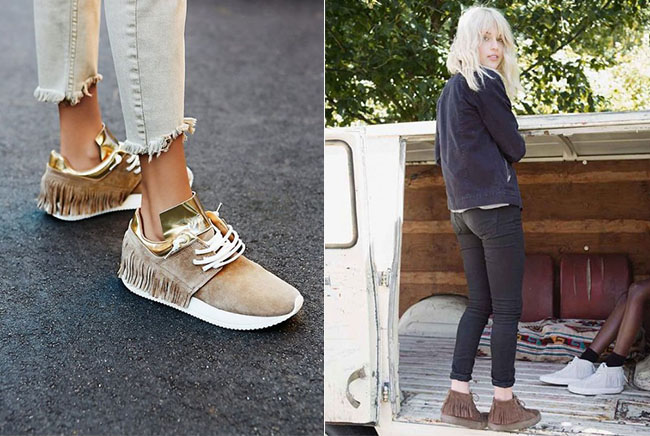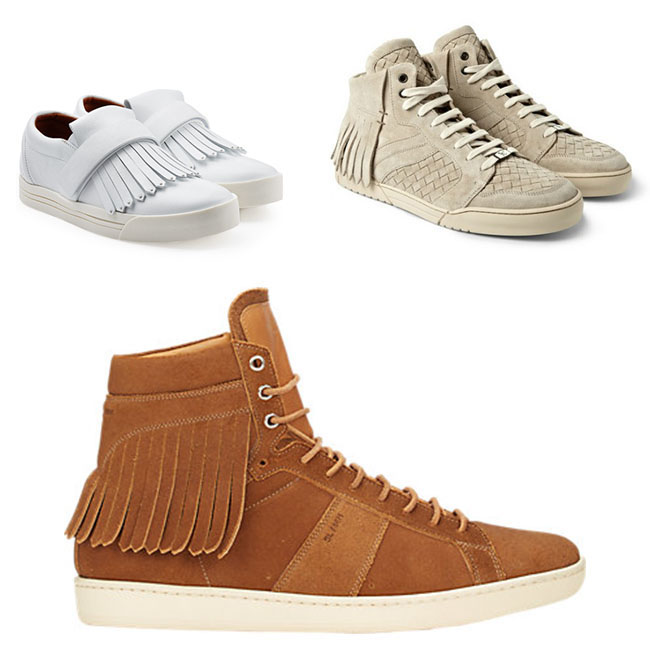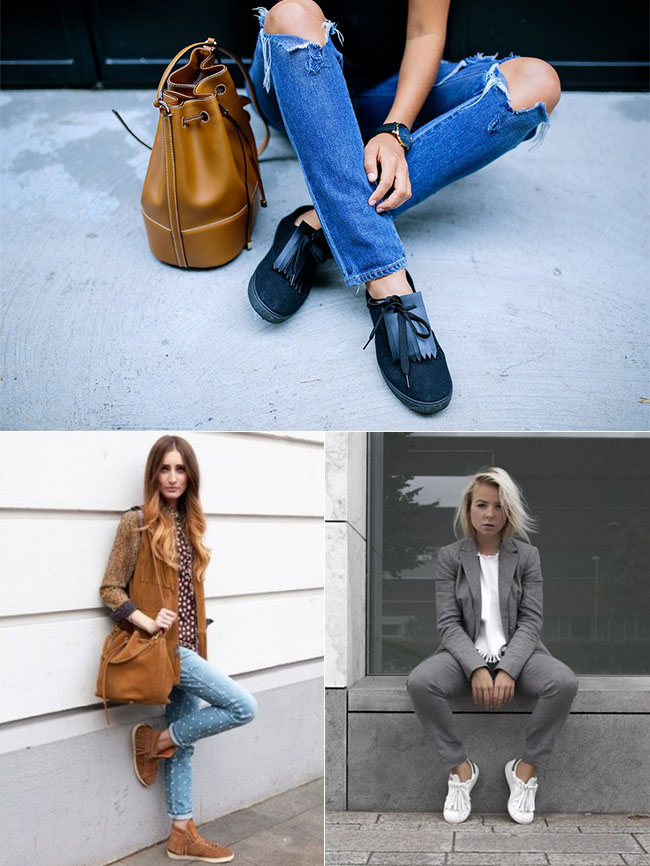 The trend actually caught us by surprise. Fringe was a hugein 2015, and well, we thought we'd all be over it. No. It just continues to pick up speed. So it seems that gone are the days fringe is reserved only for street styled bohemians or a throwback to the 70's. It's 2016, and casual comfy with fringe adds a sexy sporty twist. A few quick style tips. Go monotone and either match your sneaker color choice to your tee or top for a dressier look or use your fringe kicks as the accent color. One other take, as we still love a basic black or white choice, match a crisp white denim or your go-to black jeans, to elongate your look. NJ has been lately obsessing over black mixed with a pale pink fringe. Try it.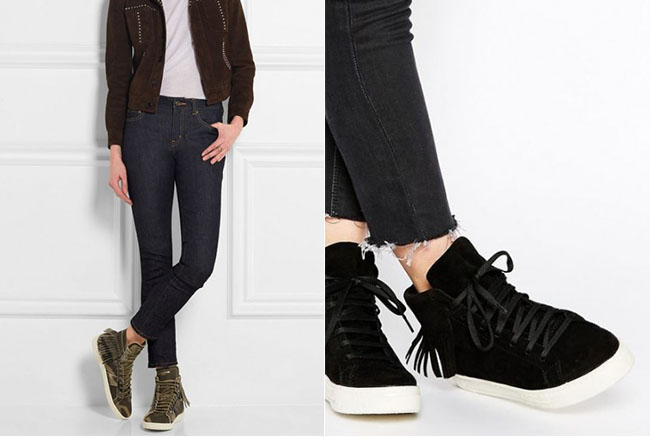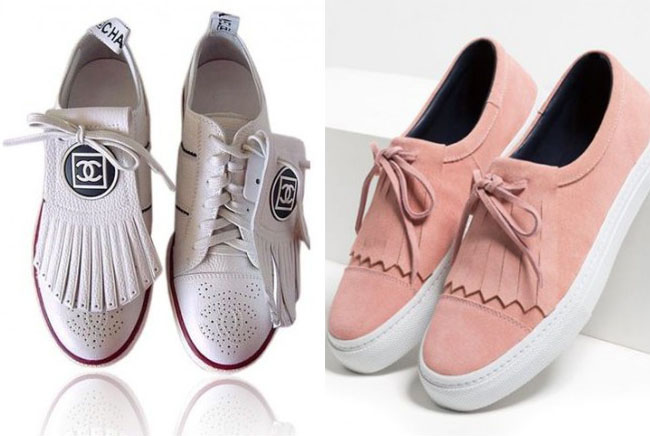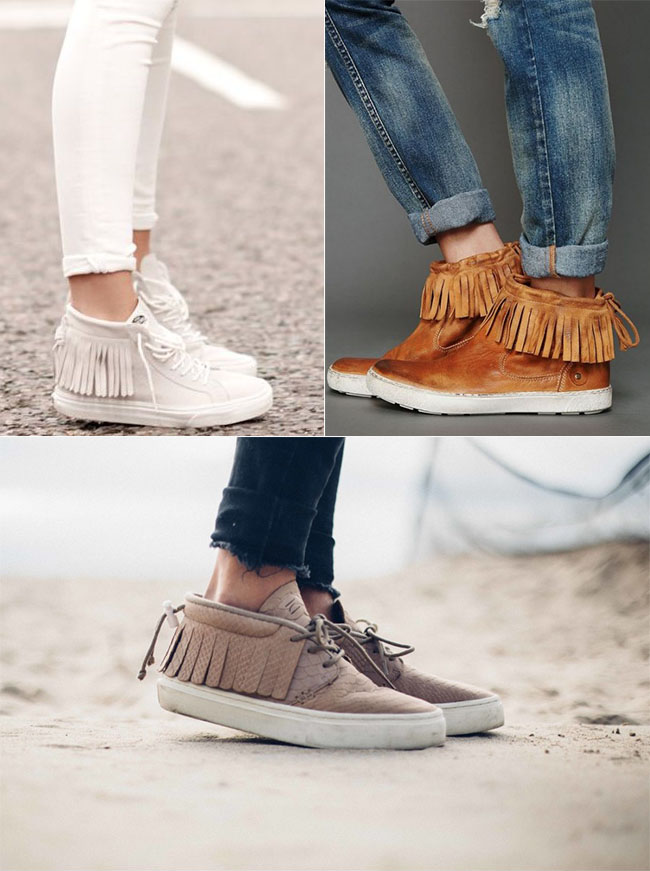 For more carefree and playfully fringed shoes, click through the gallery below.

Xo, Jadan Huter