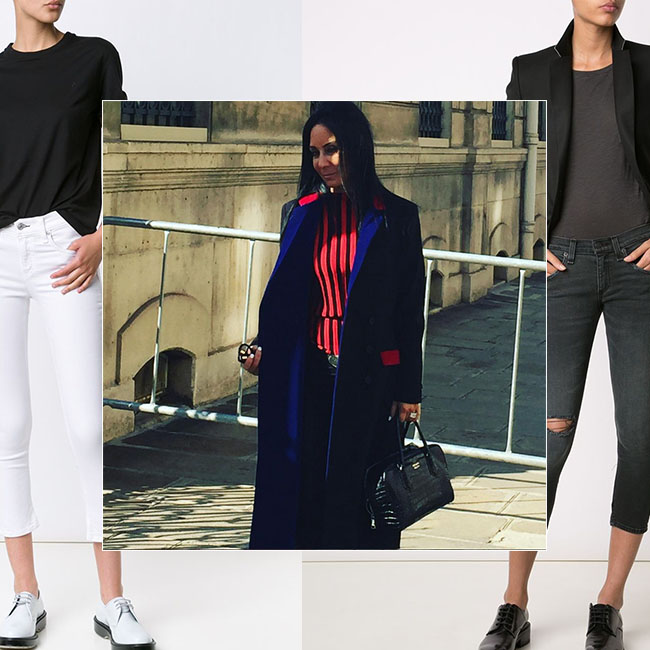 The crew at Farfetch just threw me a fashion quiz about my personal style. It's perfectly timed with my SS16 fashion punch list and my crazy kinda dream come true NYC social calendar that's happening in less than two weeks. Technically, it started last Friday night when I attended (in a black pleated skirt and black cutout shoulder sweater) the Vogue screening in LA of The First Monday in May (a must see.) The drumroll. I'm getting ready to go to an exclusive invitation only top Blogger Conference, The Met Gala (again) and The CFDA Awards plus a clutch of very special meetings and parties in New York City. Just one thing. My wardrobe is not totally in place. New season. New trends. New choices. The trick is whatever I add to my wardrobe, it needs to work in LA and NY. The one constant. My Rag & Bone ultra capris with my signature oxfords for running around the streets of whatever city I'm in.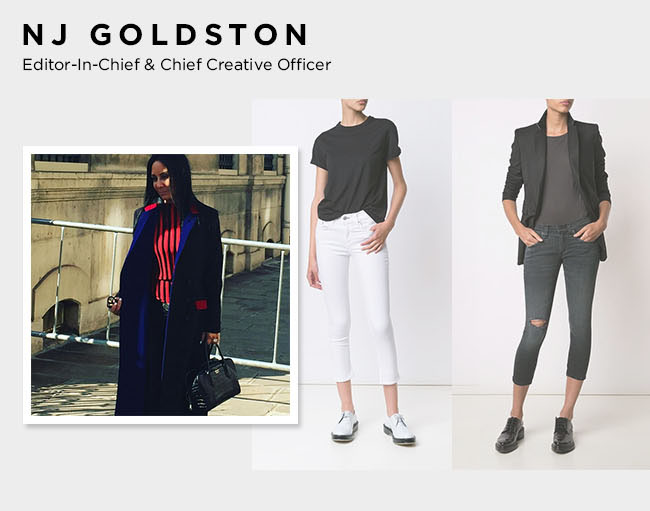 What Are My Top Trends for SS16? I am such a black and white girl but I am obsessing about pink, lace, and pleated skirts. The pinks are suddenly in very grown-up shades that flatter and I especially love the somewhat controversial Fausto Puglisi cocktail dresses. I need to make a statement and Fausto always comes though. For dinners, a pleated skirt works with anything especially a sweater.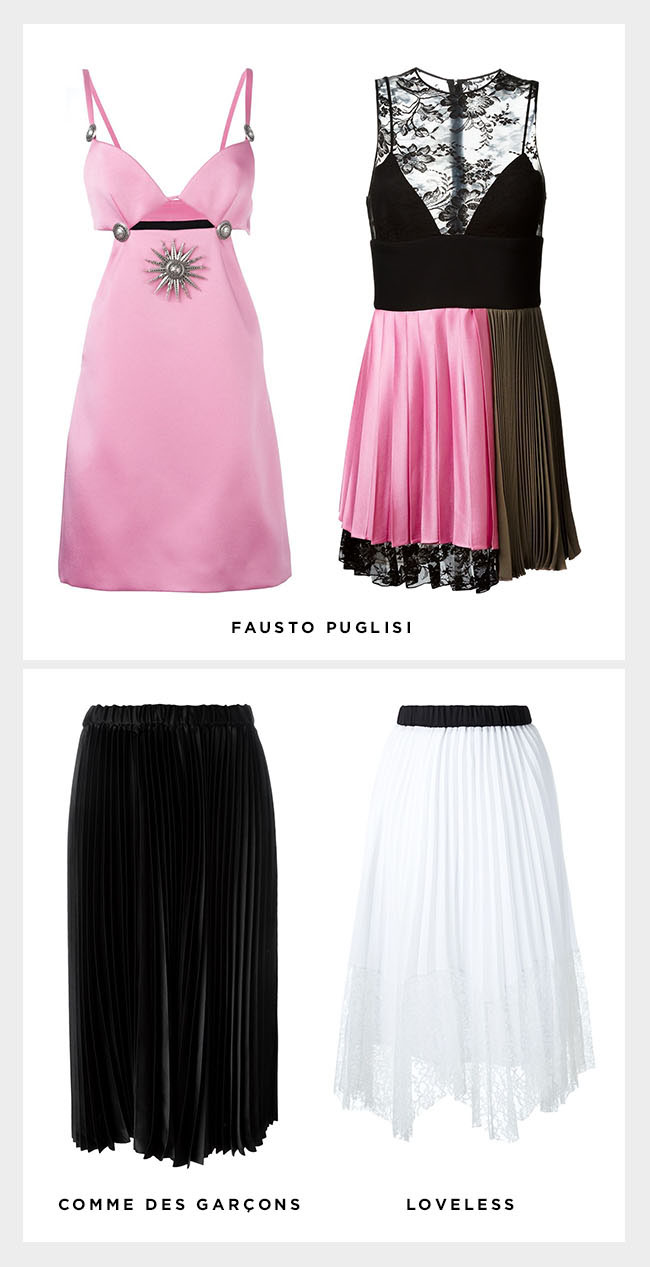 My personal style? I'm an embellished minimalist that loves a bit of drama. I tend to live in shredded jeans lately as part of my busy creative life but always add a whimsical sweater, tee, or accessory for a conversation starter. My other must is my signature mirrored sunnies—even on a cloudy day. Very LA.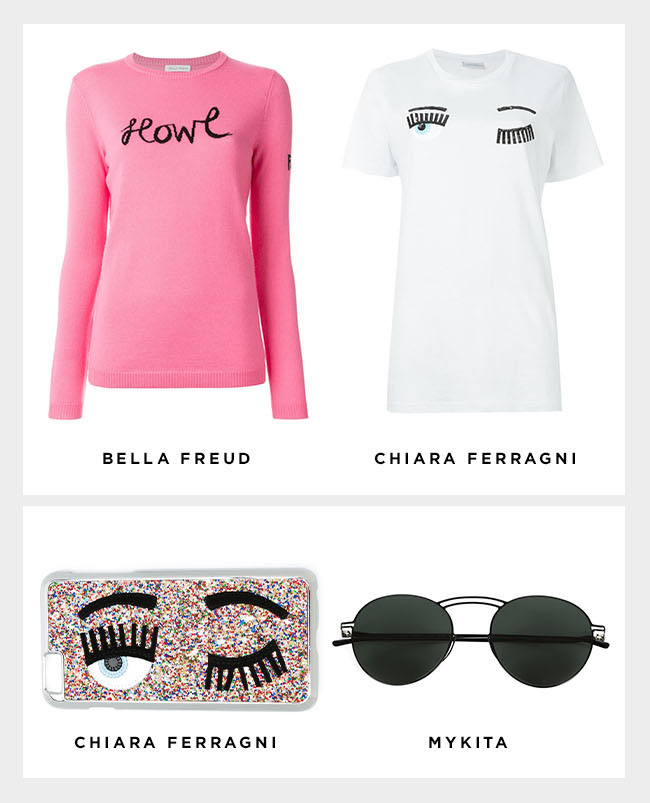 What's on your fashion wish list at the moment? Platforms, flatforms, and a choker.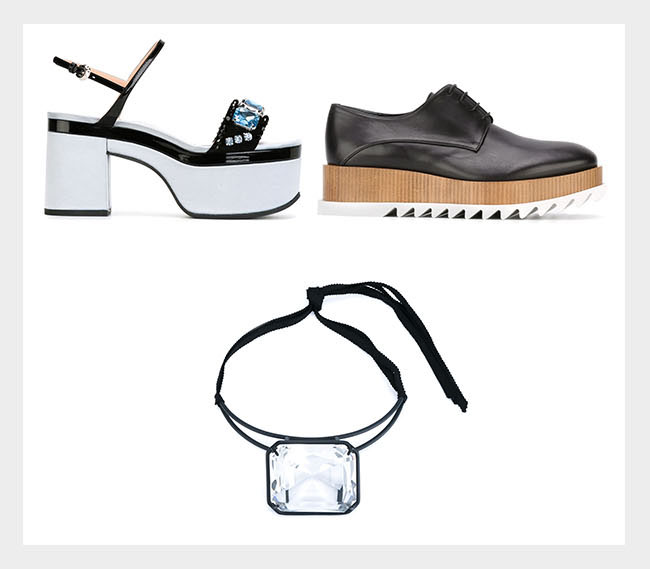 Must have bag for SS16? It's a tie. Since I always wear so much black I use my accessory choices to add color. I love what New York-based designer Marc Jacobs has been doing this season. It's playful and eye catching. I am also still very much into cross body bags. I like that hands free feeling. I am also obsessing over the multi-colored Saint Laurent tote and mourning the departure of LA-based Hedi Slimane. Obsessing!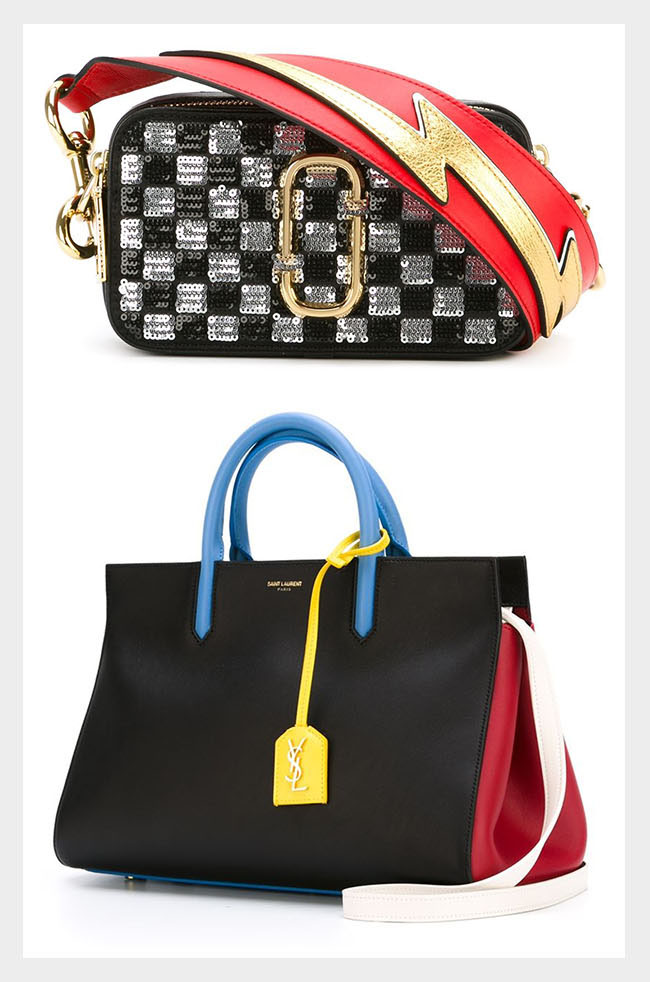 Brands to invest in? Sacai. Sacai. Sacia. It's so go-to for me season after season. I went to the SS16 show in Paris and the collection had my name all over it. It's beautiful and so wearable.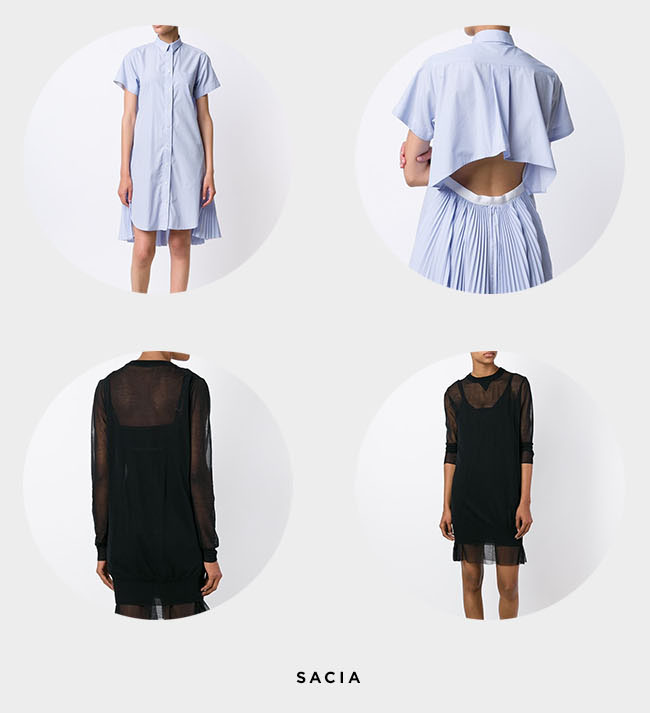 Where do I love to shop? I'm always on the hunt for a finely curated vision of the season. In LA, I gravitate towards Curve, Just One Eye, and Decades, helmed by my dear friend Cameron Silver. In New York, Five Story continues to surprise me in wonderful ways with the perfect mix of designers. Most of all I just love the Farfetch concept of 400 boutiques and 1 address. I get to virtually travel the fashion world on my laptop late at night cause that's what a night owl like me does.
xx
NJ Goldston, The Brunette