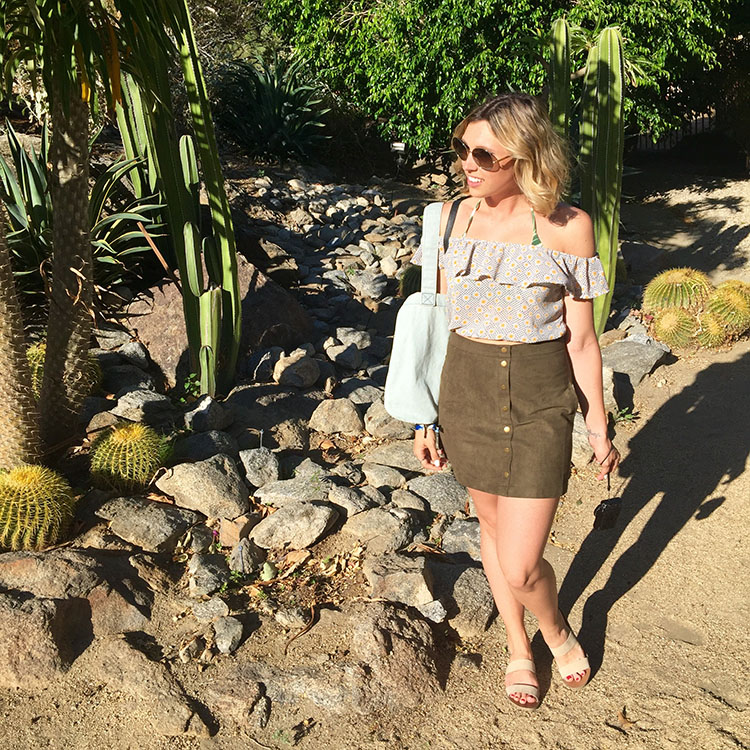 This one's going down in the books! Coachella weekend 1 has come and gone, and I'm still in awe over the amped up weekend! Guns N' Roses made a legendary comeback performance, along with some epic parties like the POPSUGAR and Rachel Zoe event to name a few. Had such a blast out in the desert, and now it's back to reality.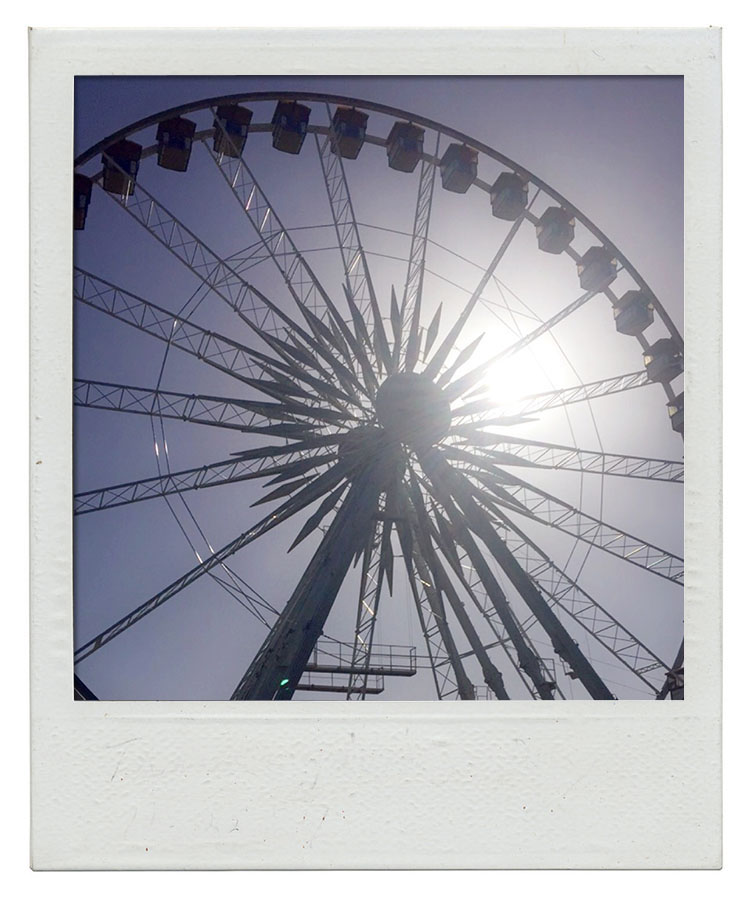 Day 1: This being my first time at Coachella I was so excited to see what all the hype was about. We kicked off the day exploring the festival and I quickly learned and fell in love with the atmosphere and people. Starting with DJ Mustard (who killed it) and the day only got better with other performances by artists like ASAP Rocky (who surprised everyone when he brought out Kayne West to perform along side him), Ellie Goulding, and Jack Ü (where Kayne also made an appearance.)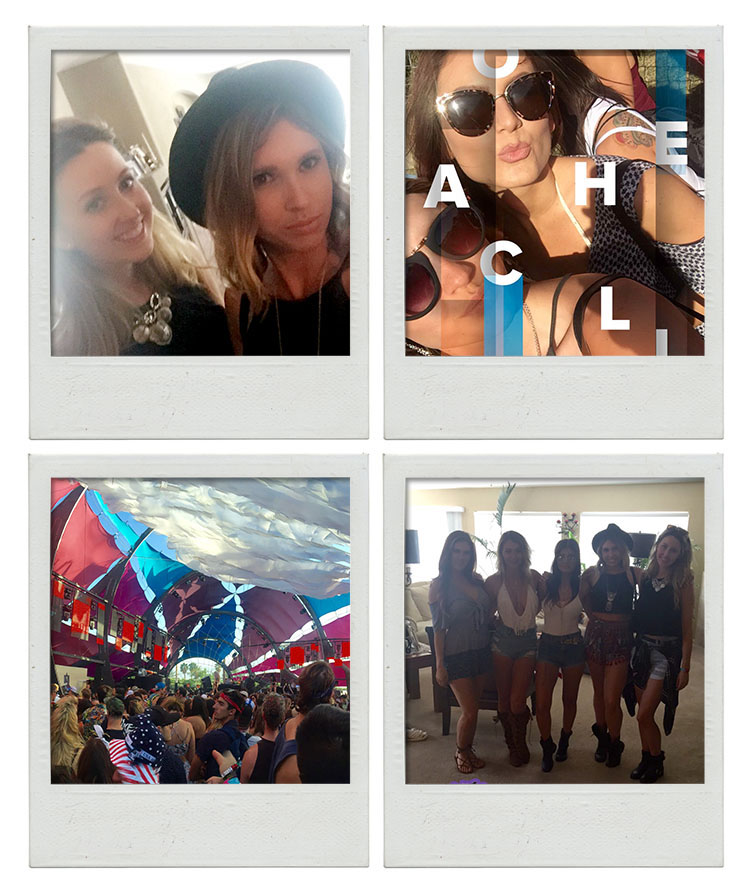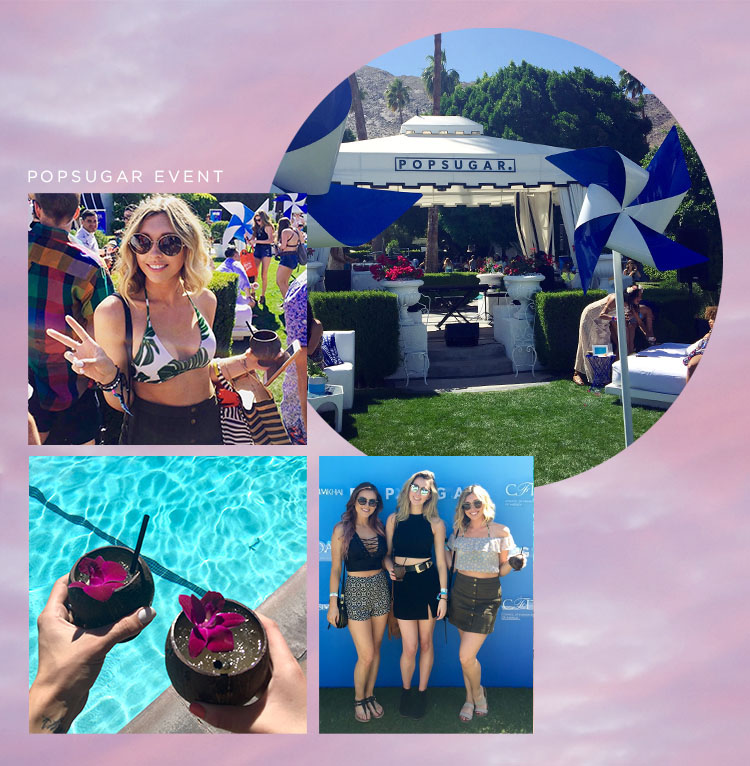 Day 2: We started the day venturing into Palm Springs to check out all the brand parties. Starting with POPSUGAR who had an epic day pool party with special performance by singer, Jhene Aiko. After that we popped by the Rachel Zoe x Guess event, Zoeasis. It was on a lovely private estate up in the hills. Ultra trendy celeb packed party!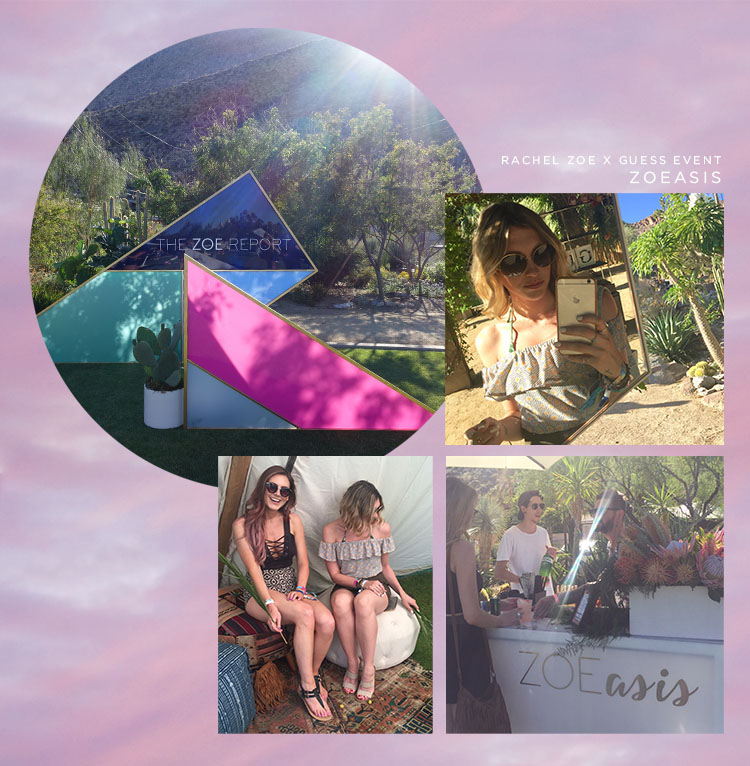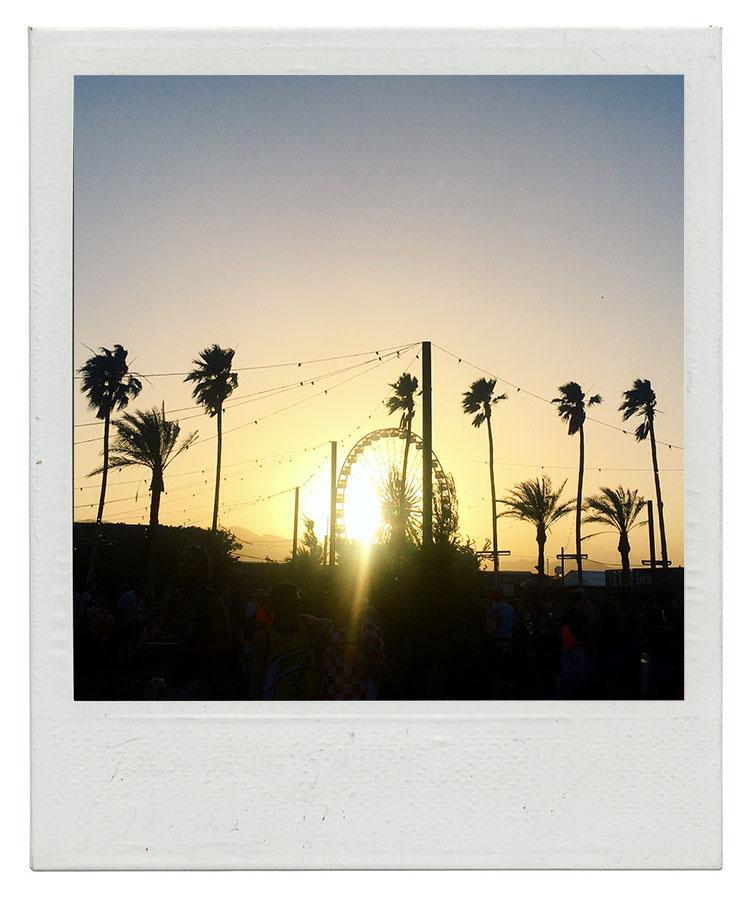 After all the parties we headed back to the house for a regroup then off to the festival! We saw Disclosure (who was probably one of my favorites of the weekend) Zedd, and ended the night of course with the epic Guns N' Roses. Axl performed the whole show in a decked out wheelchair, but still managed to kill it! It was exciting to see them back in action.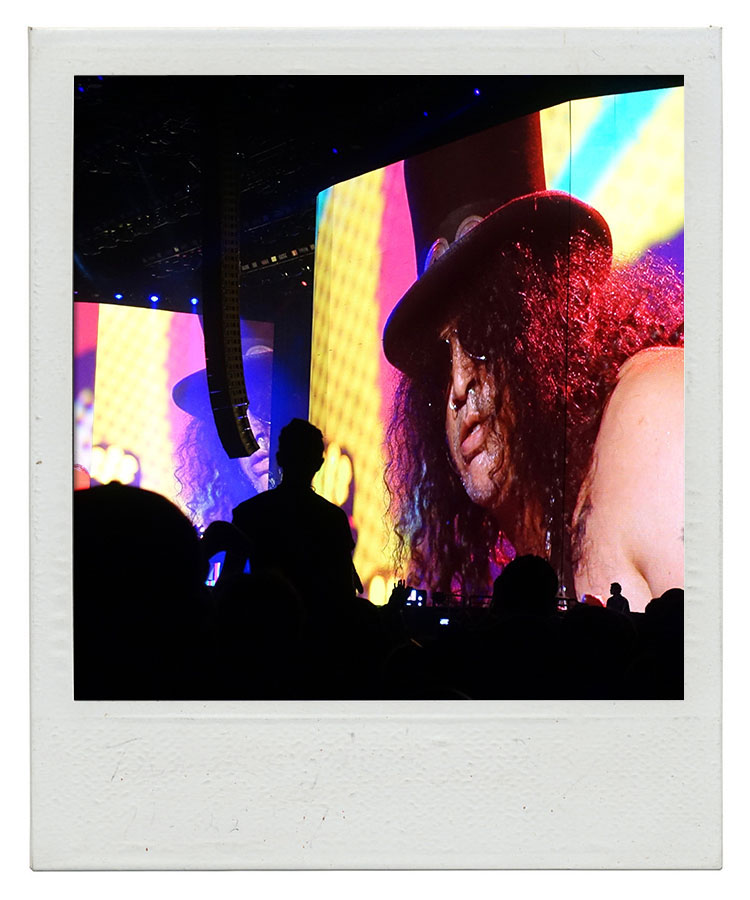 I feel in love with this festival and will definitely be going back! There were a few first timer tips I picked up right away, that will save you if you're new to the festival game like I was.
1.) Aim to get a house. Preferably near the festival in Indio (not Palm Springs). This honestly will make your life so much easier, and will save you tons in ubers!
2.) Always bring your sunscreen, chapstick and a bandana! These are life savers out there in the desert, and for sure must haves!
3.) Comfort is key. Boots and keep your outfit simple; then just pair with lots of jewelry and accessories!
4.) Early RSVP to all the parties you want to go to. Make a schedule of the ones you want to check out and plan in advance!
5.) Wear the right shoes! You do so much walking out there around the festival and if you don't have comfortable shoes on, your feet will be done for (had to learn that the hard way!) Also make sure you are okay with them getting dirty, because it's pretty much inevitable.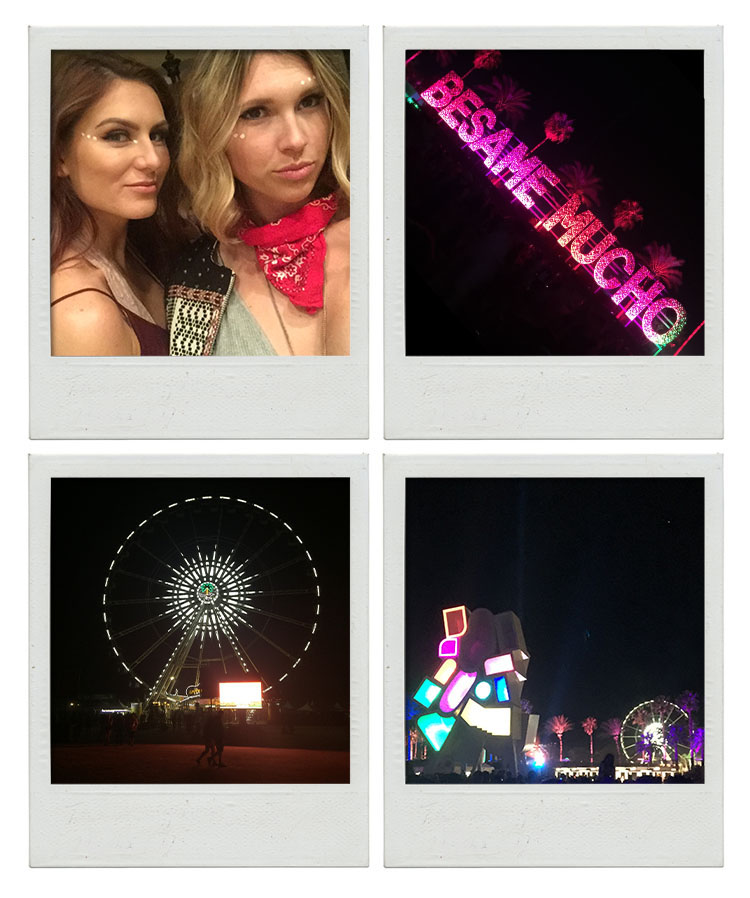 Day 3: By Sunday everyone was pretty worn out, but we all made it to the festival and ended the weekend with The 1975, Miike Snow, & Calvin Harris! An amazing way to end an awesome weekend! For my outfit, I kept it super simple with a shift dress accented with a high slit plus a belt combo with some cool combat boots. My bandana also became my immediate go-to and was super useful with all the wind and dust out there to compliment my outfit!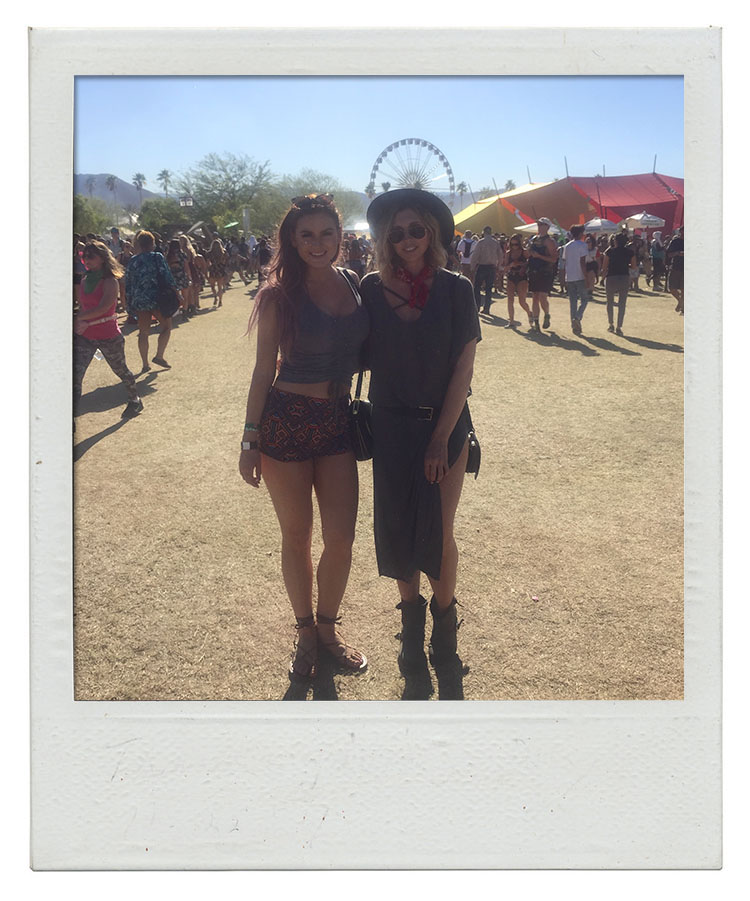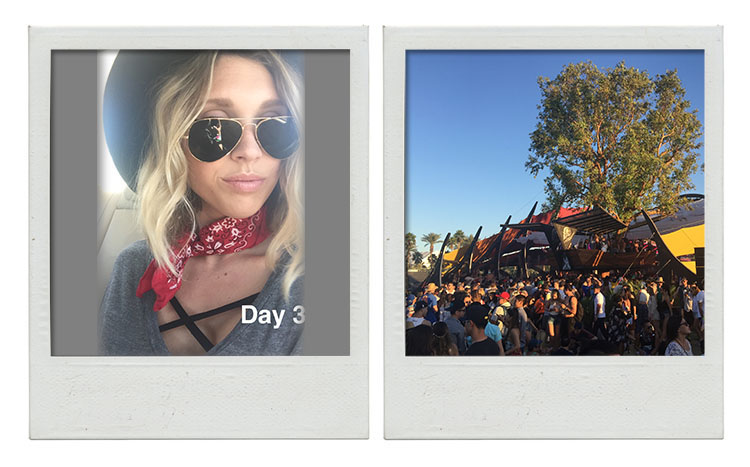 xo,
-Lauren Cheek