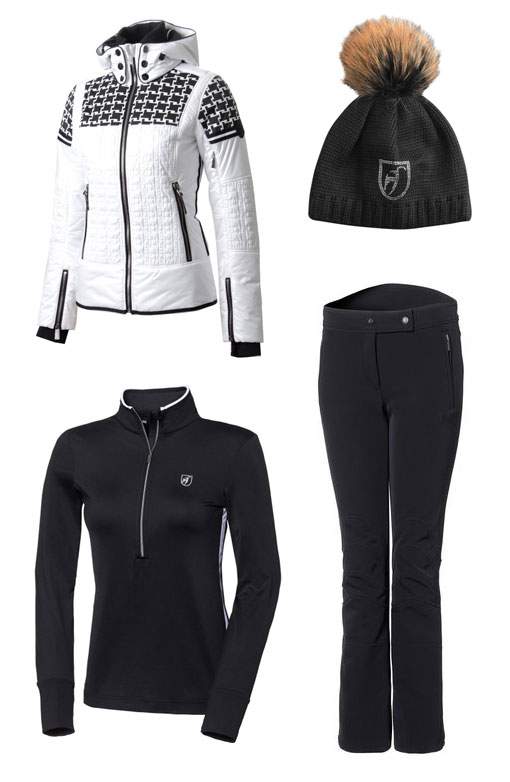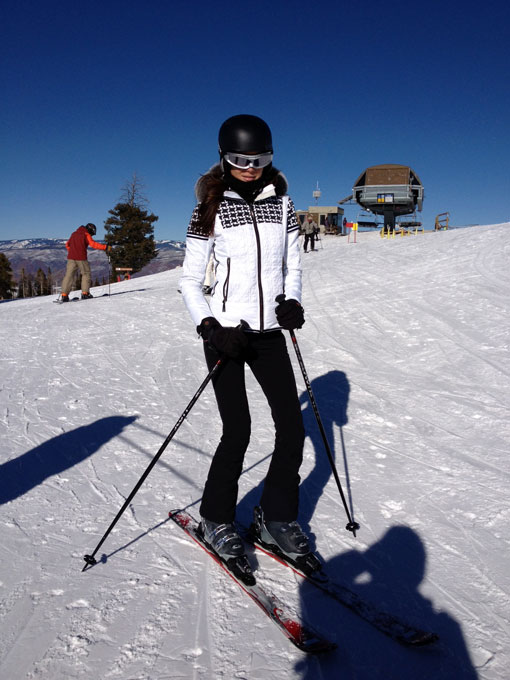 My ski outfit is suddenly doing double duty back in Hollywood! Right before the Golden Globes, I grabbed a quick trip to Aspen and now that I'm back in freezing LA (temperatures apparently haven't been this cold in almost twenty years), I'm wearing my parker with skinny denim jeans or my adorable knitted cap with a great street-style coat. If you're wondering why, one of the hottest trends now is ski wear from the slopes to the streets.
Everybody's wearing the new "IT" Ski outfit from Anton Engelbert "Toni" Sailer, the Austrian icon and first Olympic champion to win all 3 alpine skiing gold medals at the Olympics. I'm wearing the "Daphne Fur" jacket with exposed metal hardware that's as gorgeous as the stunning herringbone pattern. It's so warm that you can look good outdoors in even the coldest weather.
I am also wearing the very slimming "Pauline Swarovski" pants made out of stretch material and my hat is a black "Sestriere Swarovski" with a removable fur bobble, crystal icon, and lined with soft fleece. It's also available in white, tobacco, royal purple and calendula. You can find everything online at Toni Sailor Sports, Cole Sports, and at Gorush, the über exclusive ski retailer, which is also a big NJ favorite, with stores in Aspen, Vail, Beaver Creek and Keystone, Colorado. They carry this line and so much more.
I'm literally taking "IT" to the streets.
– Astrid Bryan