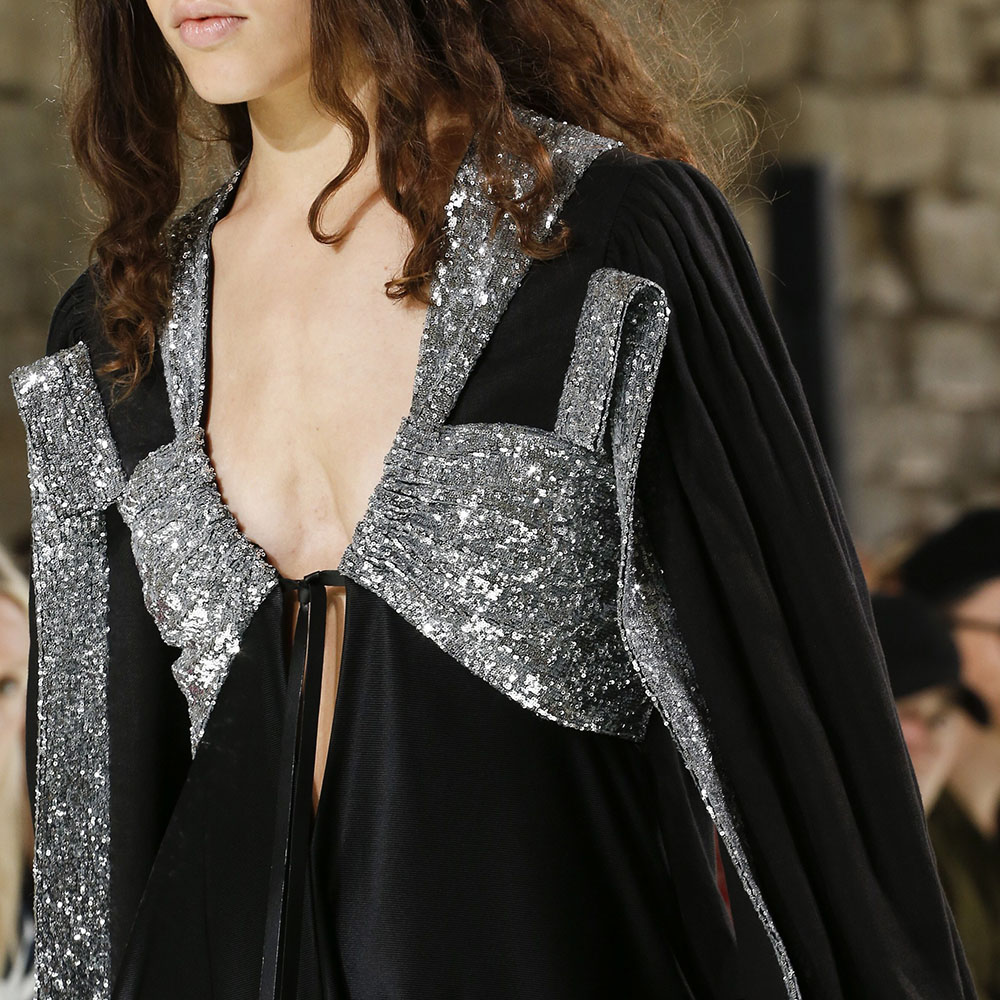 If you haven't been watching Versailles on Netflix, you probably should because the SS18 Louis Vuitton Collection is a major twist on some of my favorite obsessions in life. The historical, the opulent, and the wearable. Let me set the stage. The foreshadowing was all there, but none of us put it in context. A day earlier at the grand opening of the newly opened Louis Vuitton Place Vendôme Flagship store (at least two years in the making) we all observed a golden statute of the Sun King prominently displayed at the store entrance along with a blazing LV sun sign across the front of the store. Cut to last tonight's SS18 show. Held at the newly renovated Louvre's Pavillon de l'Horloge, (which I'd never seen before), the back drop was a moat (yes, a moat) protecting a medieval fortress. Cut to the Louvre evolving from moat to Royal Palace to Nicolas Ghesquière's debut collection to last night's show, and you suddenly have a seasoned, visually ambitious king of the fashion world and a collection worthy of the title.
Brocade Coat & Silk Shorts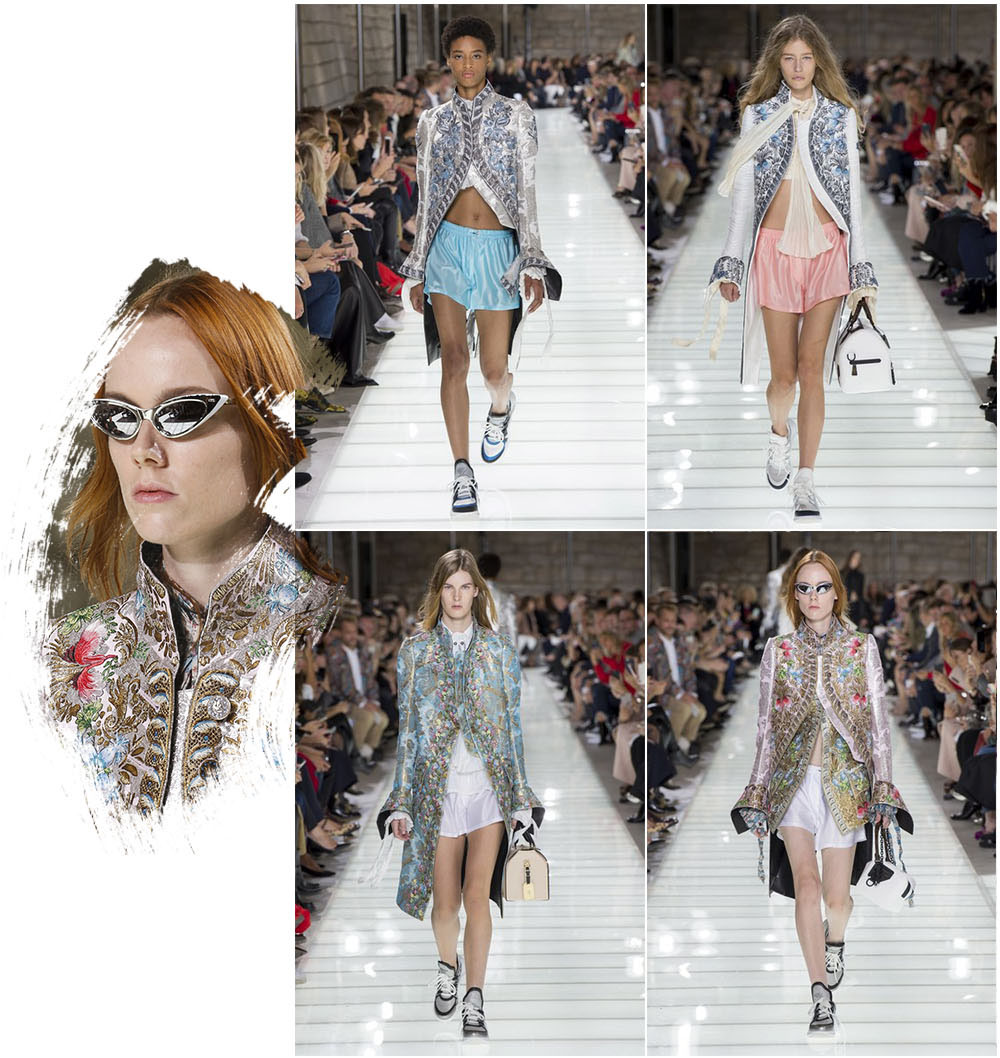 So the lucky ones in attendance, myself included, applauded as Ghesquière offered up a new, hyper-luxurious collection with the designer explaining he "incorporated pieces considered as costume into everyday wardrobe." He did just that with exquisite frock coats, long-awaited, dazzling red carpet sequinned evening looks, and married it all together with a major crossover into athletic clothes. The surprising touch was an entire line of LV sneakers all paired with everything from brocade coats (which aren't brocade but techno wonders lined with light weight leather) to silk running shorts and patent leather jeans. He also accomplished much, much more. He delivered a collection which was targeted to bringing the millennium client and other fashion forward generational counterparts what they want – stunning wearables — jeans paired with coats and vests, sneakers pairs with jeans, coats, and tees inclusive of the much posted pop culture #strangerthings tee, and night time looks the LV base has been demanding.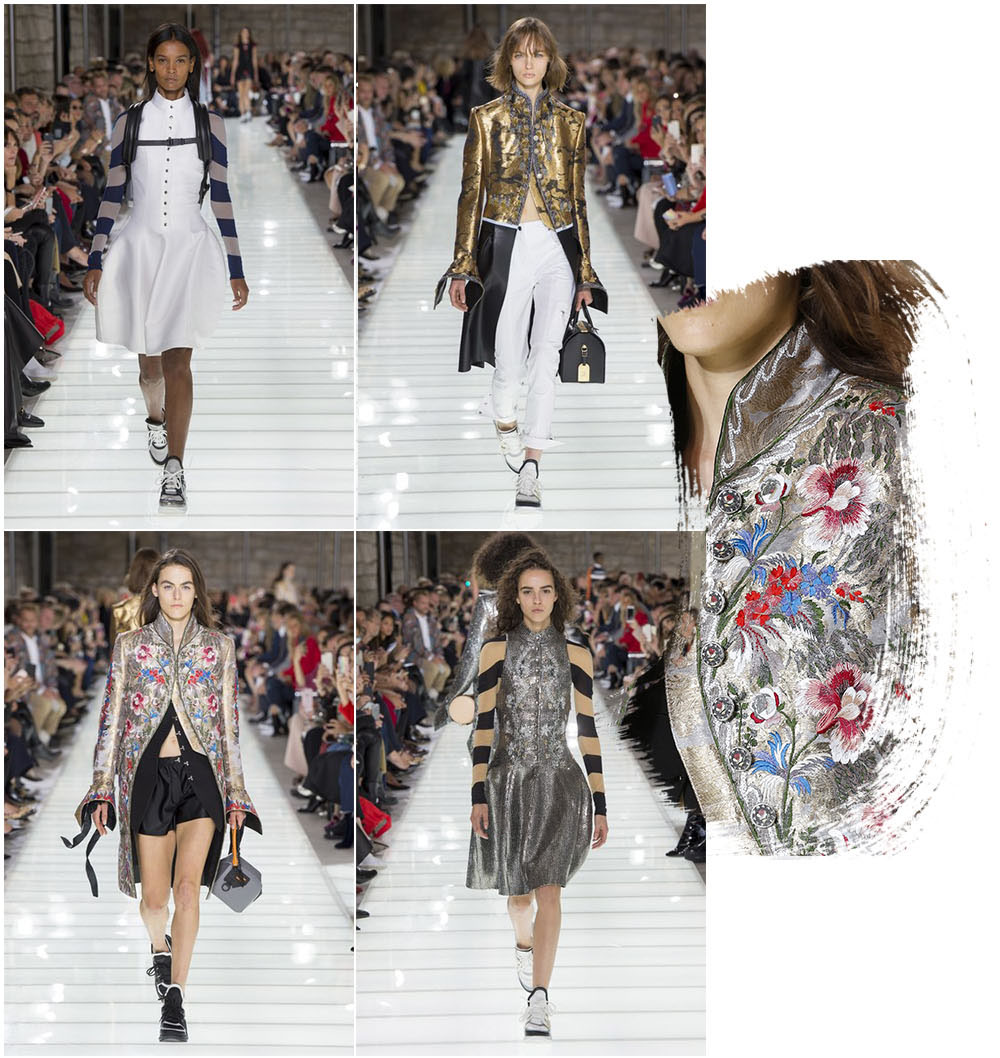 Dressing Gowns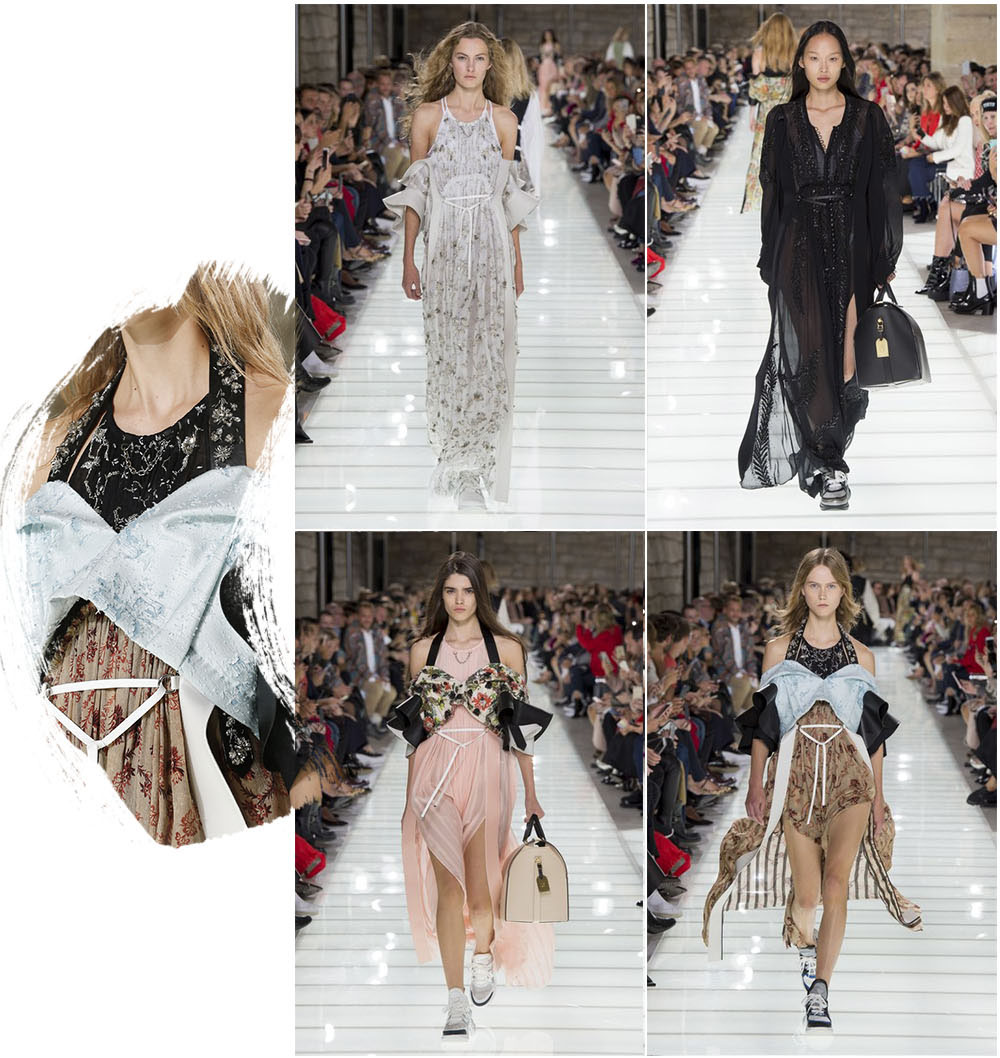 There was even a nod to the Sun King's dressing gowns reminiscent of Marie Antoinette. Why not wear them with sneakers especially ones with metallic fabrications and a slight platform lift in the outsole?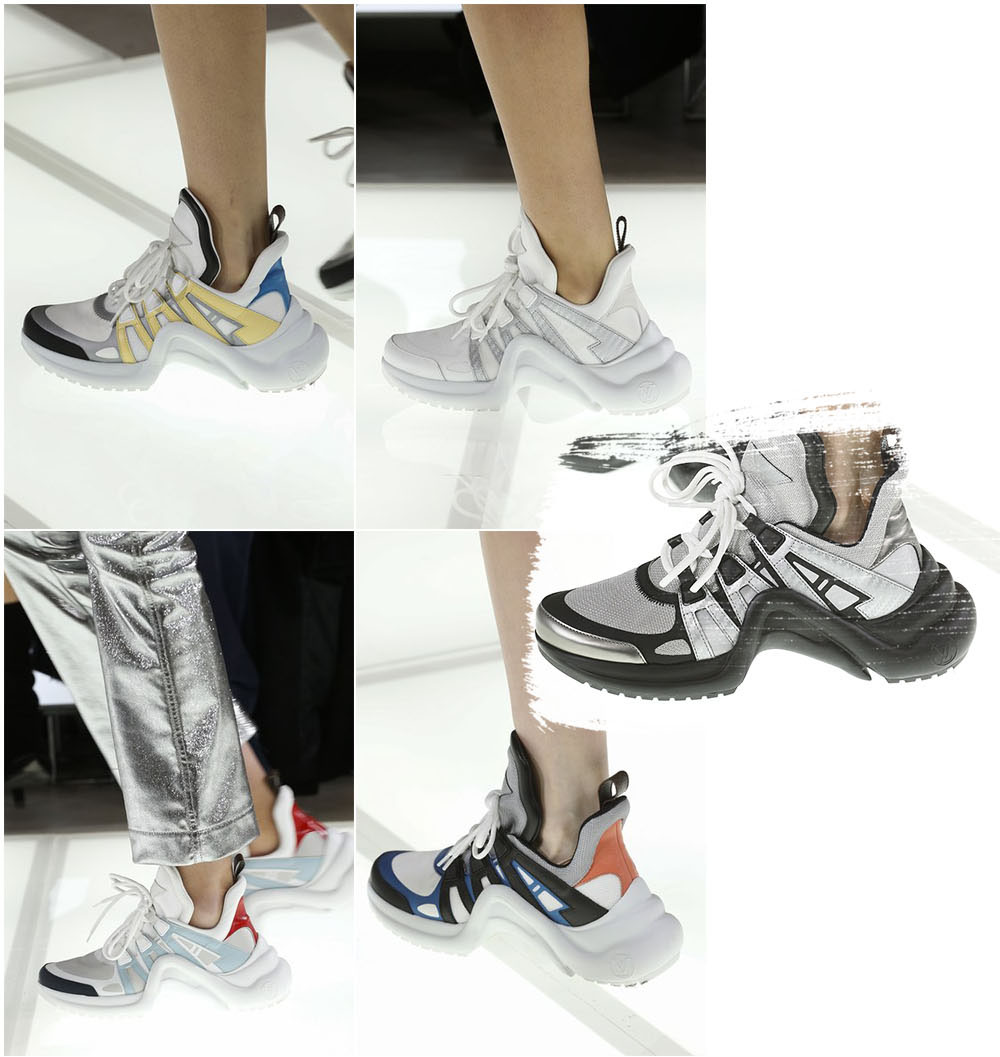 Sequinned Dresses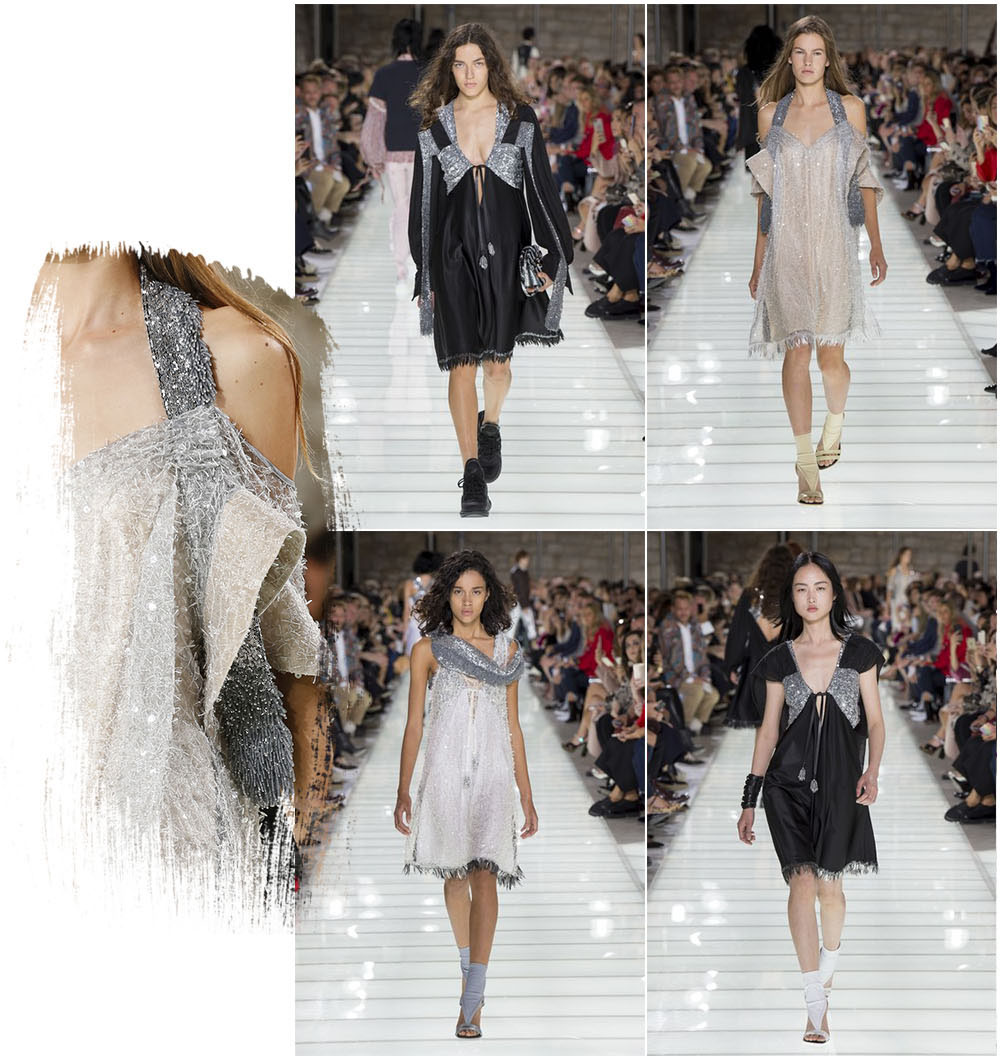 Highlights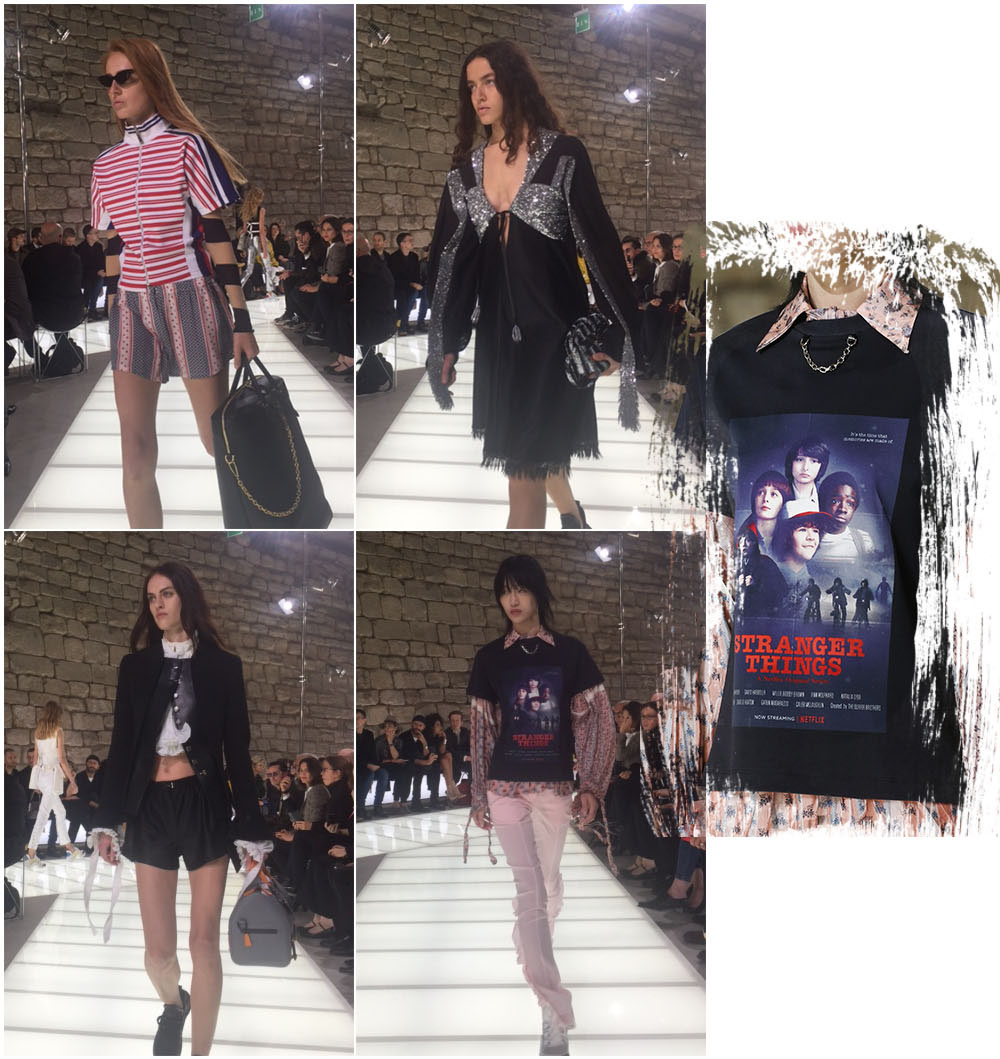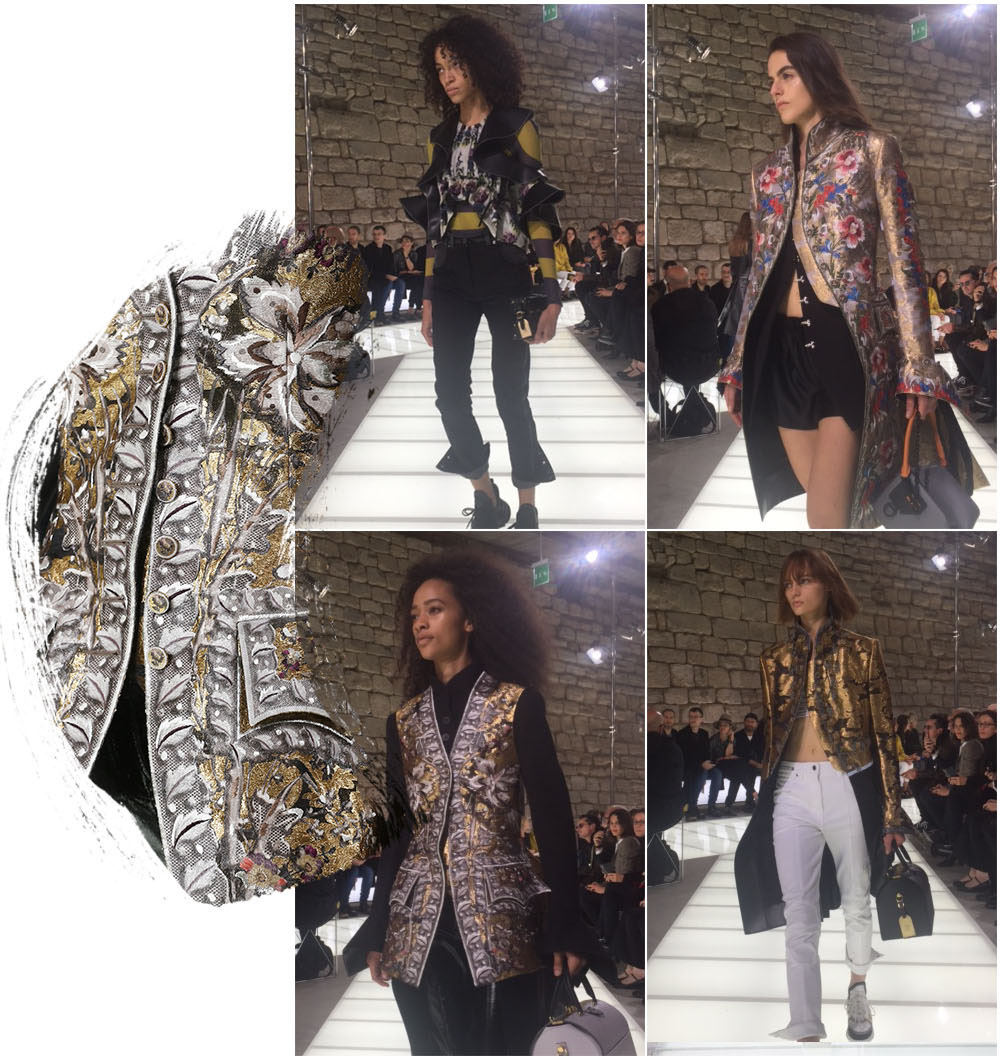 Details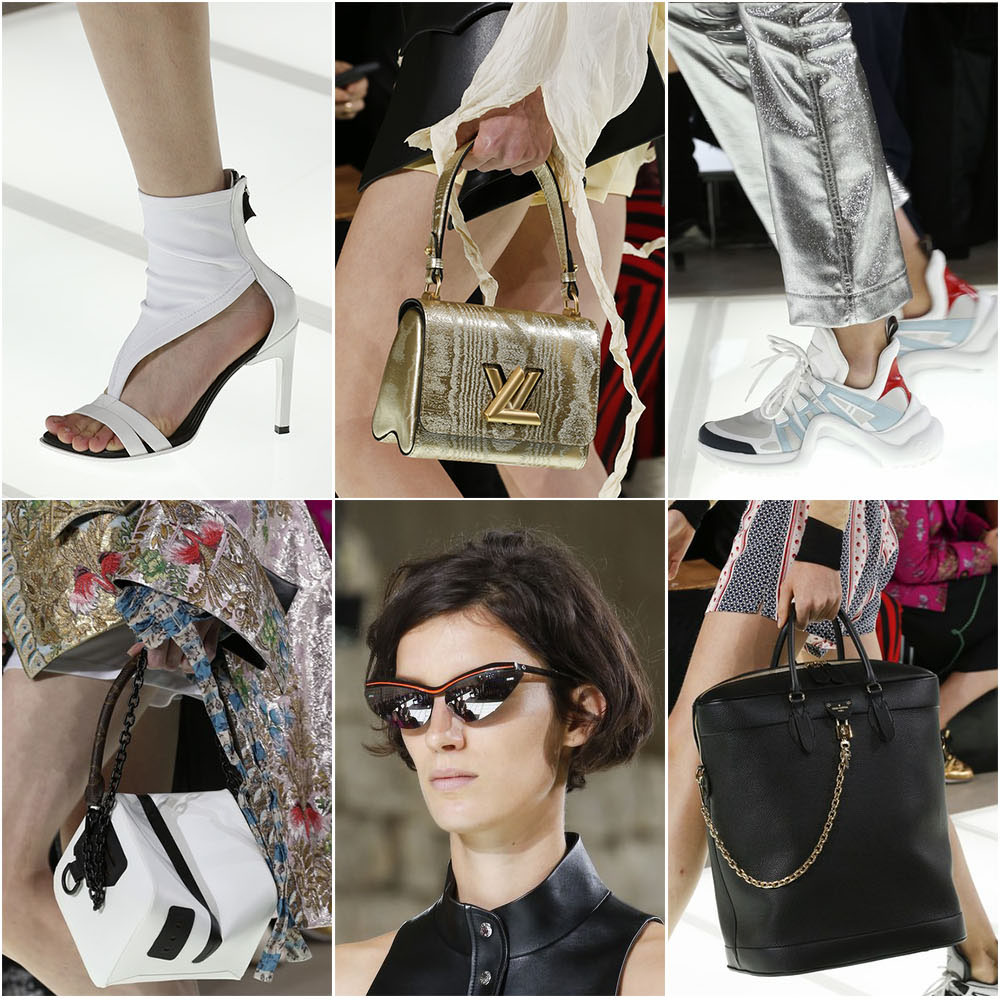 Accessories were just as strikingly forward with silver and gold metallics throughout the collection, spectacular jeans in mixed fabrications, a techie take on the Speedy, soft-edged cube bags, and a round "hat box" shaped bag (not shown) plus one heel for those dressy nights.
Front Row
The front row, attired in Fall 17 (and so was I) and drops of Cruise 18, were just as wowed as the entire audience. The House of Vuitton just delivered the perfect coda to the end of Paris Fashion Week. Stepping into the future by traveling through the past insuring this new reign is going down in the fashion history annals. Now back to Versaillles on Netflix because Nicolas Ghesquiere is just as obsessed with it as I am. True factoid.
Love from the Front Row,
NJ Goldston, The Brunette