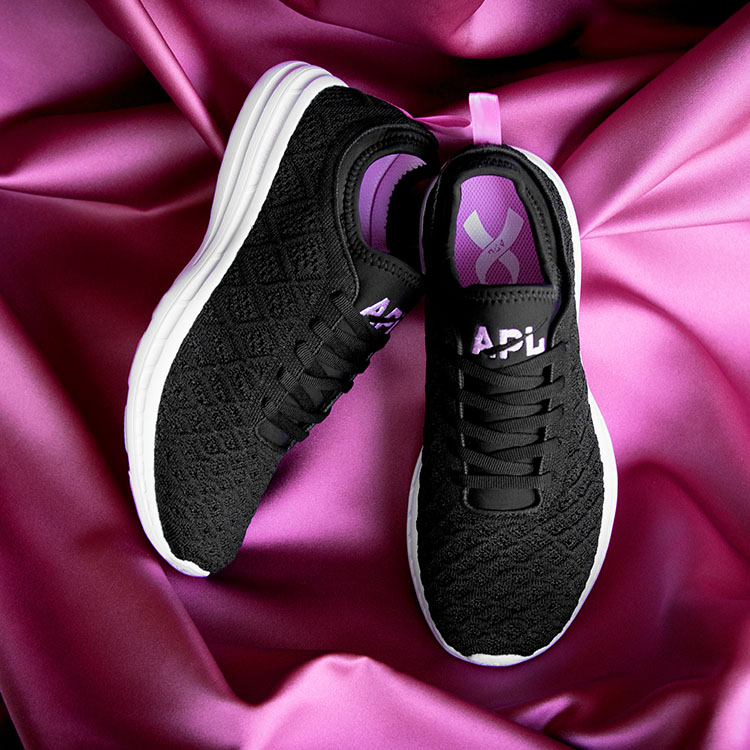 My mother didn't win her battle with Breast Cancer and my thoughts especially turn to her during Breast Cancer Awareness month. My pick to celebrate her and give back is the just released Limited Edition APL TechLoom Phantom Breast Cancer Awareness shoe in black/soft pink/white (available for both men and women). You can show your support for all the strong women who suffer from this disease and their families by contributing to the cause. With more than 200,000 people effected each year, this is the perfect way to rally behind them in the fight to win this battle.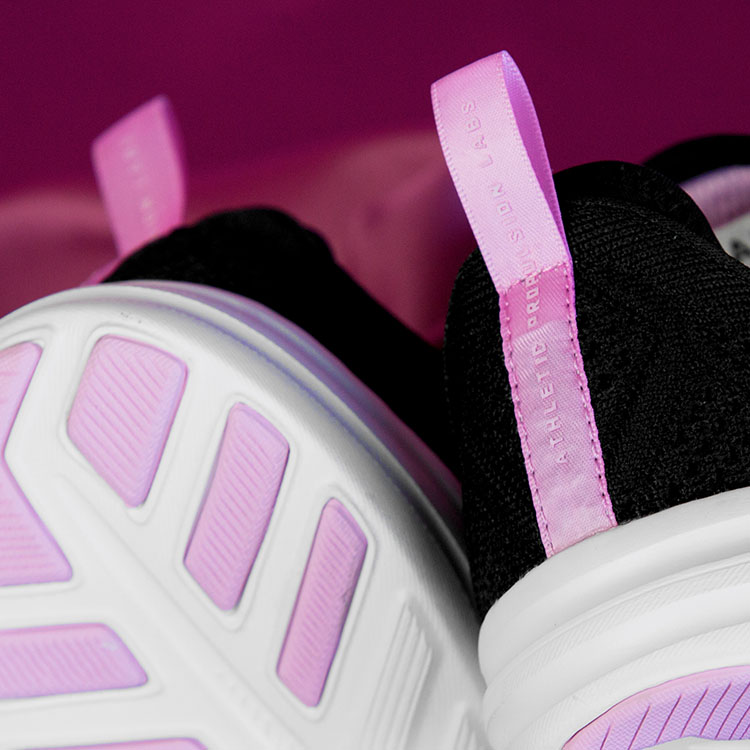 Done in memory of my mother and the founders grandmother, this year the standout Limited Edition APL TechLoom Phantom Breast Cancer Awareness shoe in black/soft pink/white features a distinctive upper that offers 4-way stretch to keep your feet comfortable, while the 3D grid pattern provides support where you need it. A lycra tongue with integrated collar delivers an exceptional fit and all-day comfort in a sleek low-cut silhouette. Cushioning is provided by the proprietary Athletic Propulsion Labs Propelium® midsole/outsole for extreme comfort and clean looks. Special detailing includes soft pink accents and a shoe interior with the BCA ribbon printed on the insole. The stunning heel pull-tab is specially constructed using a Soft Pink satin material to mimic a ribbon. My favorite touch.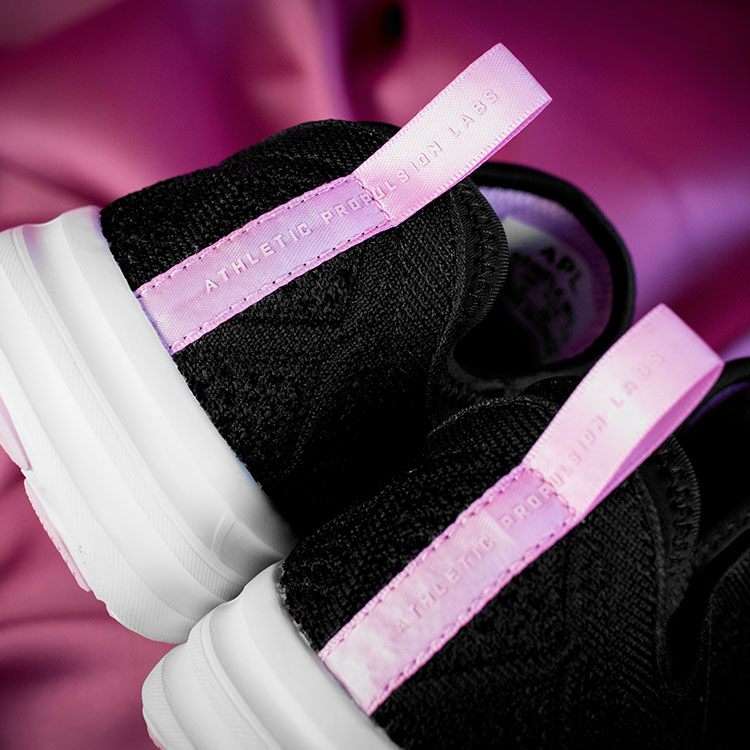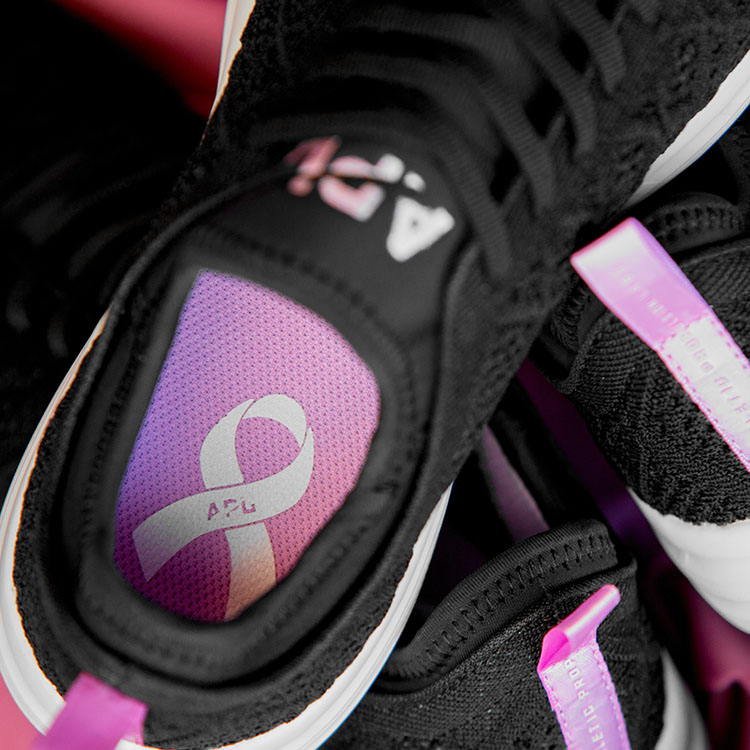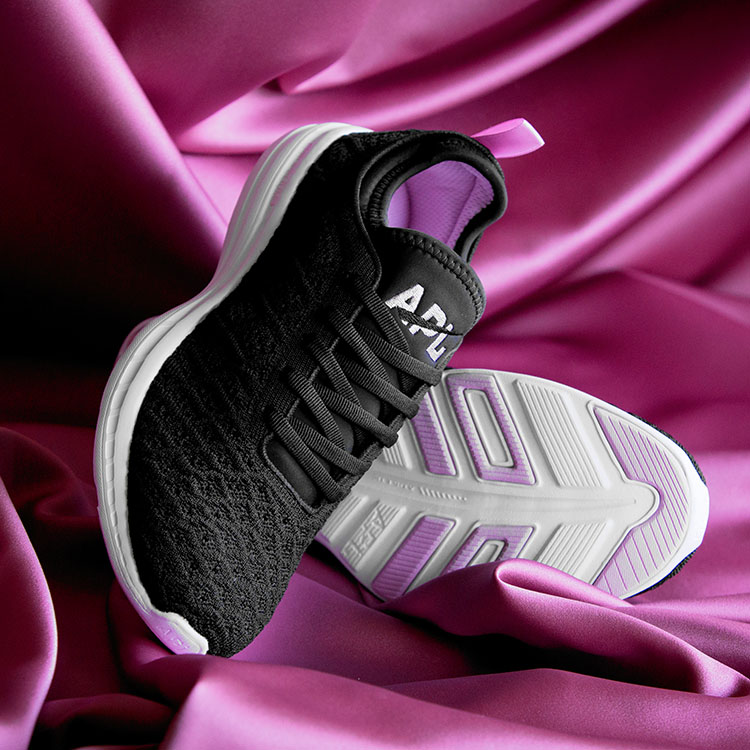 The best part is, to support the cause, Athletic Propulsion Labs will donate 20% of the gross sales price for each pair of the APL® Men's and Women's Techloom Phantoms to the Women's Cancer Research Fund, A Breast Cancer Research Foundation Program (BCRF) sold from October 2017 through September 2018. It's a favorite cause of mine as they truly are making a difference and the majority of all their funding goes to research. Learn more about the cause at www.wcrfcure.org and the extraordinary work they are doing to make a difference. They really are.
In Loving Memory of My Mother,
NJ Falk, The Brunette